WEEK: 25th – 31st May '15
There are lots of art events happening in London; talks, workshops, tours, discussions and many many more! To help you with the choice Bhavani Esapathi from Art Map London has picked the events to visit.
Wednesday, 27th

Quilla Constance, PR BLITZ. Digital video still, 2014.
Symposium: (Dis)Identification
This one-day event, organised by Alexandra Kokoli and Catherine Dormor, invites a collective exploration of the role of gender and sexual identifications in contemporary art practices. Identity, identification and dis-identification are approached as evolving concepts and embodied practices, foregrounding the indivisibility of body and mind, the material and the virtual.
ICA The Mall, London SW1Y 5AH from 11:15am – 5:00pm
Friday, 29th
To celebrate half term with your children why not come down to the Museum for the children's workshop. Dora Gordine used to make her own clothes and using this as inspiration this half term we will be designing and decorating tote bags.
Workshop prices: £4 per child with accompanying adult free
Dorich House Museum, 67 Kingston Vale, London, SW15 3RN from 9:00 – 11:00am
Saturday, 30th
Workshop: How Do You Plate It?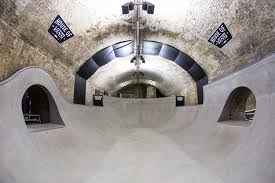 Workshop number 1 teaches participants the fundamental considerations in site-specific art. The workshop aims to consider the different ways in which site-specific work can be considered and researched using drawing as the starting approach. Participants will be invited to be inspired and draw from the surrounding environment and produce an image that will then be turned into a clay sculpture that the artists will then cast for them, culminating in a self-curated show at the end of the day. Participants are asked to be inspired by not only the art-works in the accompanying exhibition but also the venue as a space, with artists Bethan Wilkins and Paulo Sousa.
Workshop number 2 is on the relationship between art practice and its extended context (social, environmental, economic). the workshop will be divided into two part with the first hour being a small seminar on contemporary artists and how they respond to their surrounding environments, followed by an informal discussion and q&a. The second part of the workshop will be focussed on the production of ideas and physical work, moving outside of the gallery environment to explore the area, make informal sketches and produced photographic images inspired by the surrounding space. This will then be culminate in an informal criiquet once participants have all returned to the space, discussing everyones ideas
House of VANS London, Arches 228-232 Station Approach Road,, london, London, SE1 8SW from 12:00 – 6:00pm 
About Art Map London