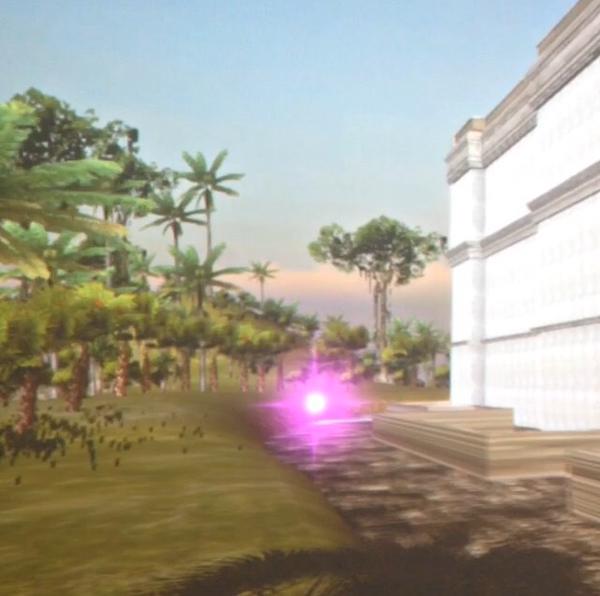 Announced last night at the Royal Academy Lawrence Lek won the 5th Converse/Dazed emerging art award interestingly it was the forth time Lawrence had entered the award and the first time he was actually Shortlisted!.
Lawrence Lek
Having studied at Cambridge, the AA and Cooper Union in New York, the Frankfurt-born, Malaysian-Chinese artist has developed his interactive virtual environments and installed them in countries including Australia, Iran, China and Hungary. His work has been hosted by organisations such as the V&A, SPACE, Barbican and the Delfina Foundation, and he is currently a resident artist at The White Building in Hackney Wick. This virtual simulation of the Royal Academy, based on surveyors' drawings as well as found text from Russian Tatler (translated into Mandarin for a Chinese audience, subtitled in English), invites the participant to a multilingual conjuring of the building's potential future as repurposed by high-end estate agents.
The Work
Helicopters swoop on the penthouse helipad of a vast neo-classical complex. In the grounds, Anish Kapoor sculptures glint with dancing shards of light from a swimming pool lit by neon LEDs. Heat rises and cools in the summer air, condensing into mist and teasing the intransigent line of the laser perimeter alarm encircling an oligarch, a business tycoon, a collector… The Royal Academy's high- vaulted ceilings, ornate plasterwork and Corinthian columns standing sentry over wide empty porticos are a shared architecture of the super-rich. It is this reality Lawrence Lek would have us enter as he keenly observes the vulnerable position these attractive features place the institution in, its design and prestigious art-world credentials exploited as sales tactics. The RA itself is on a rental contract, and set against the backdrop of London's current housing crisis, Lek leverages this crack in the facade of dominance and timelessness associated with the nation's most auspicious art establishment.
Don't miss: Lawrence Lek: Unreal Estate (2015), a first-person walkthrough tour with live soundtrack by Oliver Coates, on 24th April at 7.30pm.
More Info:www.dazeddigital.com/emerging-artists-award/2015
Categories
Tags