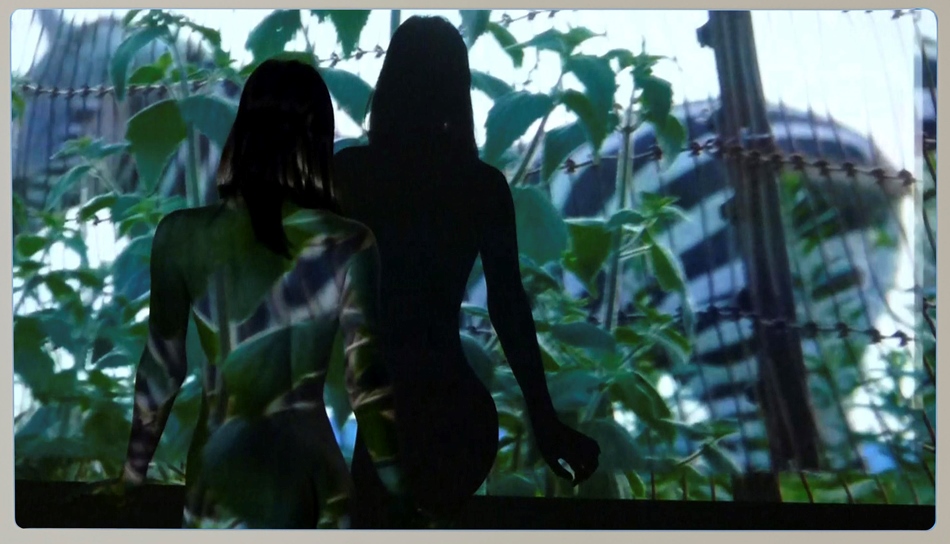 Shezad Dawood: 'Three Arrangements for Annabel & Cello', 2015 – digital video, 9:30, ed of 7
Image courtesy Pippy Houldsworth Gallery, London. Copyright the artist.
You might have thought that Shezad Dawood had had his London moment with last spring's comprehensive solo at the Parasol Unit… But no, you could recently see the Indian-Pakistani-Irish-English artist in three places with varied work not included in that show. He has a three-floor-spanning textile commission at Sadler's Wells (to 26th April). Pippy Houldsworth's subsidiary one work exhibition in the innovative series 'The Box' is Dawood's new film 'Three Arrangements for Annabel and Cello', a seductive conjunction of shadowplay, music, dance and cultural undertones, which hides and reveals performer and model Annabel Hornsby in three scenarios over nine minutes (to 11 April). And Dawood has just featured in fig-2, the ICA's rapid-turn programme of 50 projects over 50 weeks. His contribution centred on the animation 'The Room', a deadpan and somewhat wacky satire of utopian aspiration through the banter of two monk-like figures, Brother P and Brother S. They laugh off the sexual excess and sadistic violence of their respective pasts before discussing the true nature of Shangri-La. It's virtual, they concur, though not for the obvious reason that it's a 1930's fiction, but as a way of showing their own superior understanding. Yet they still get tied up in knots as they try to decide whether and how the mythical valley gets bigger to accommodate increasing numbers of adepts. Perhaps in Shangri-La all artists would get an equal number of shows, but for now Brother S seems inequitably blessed.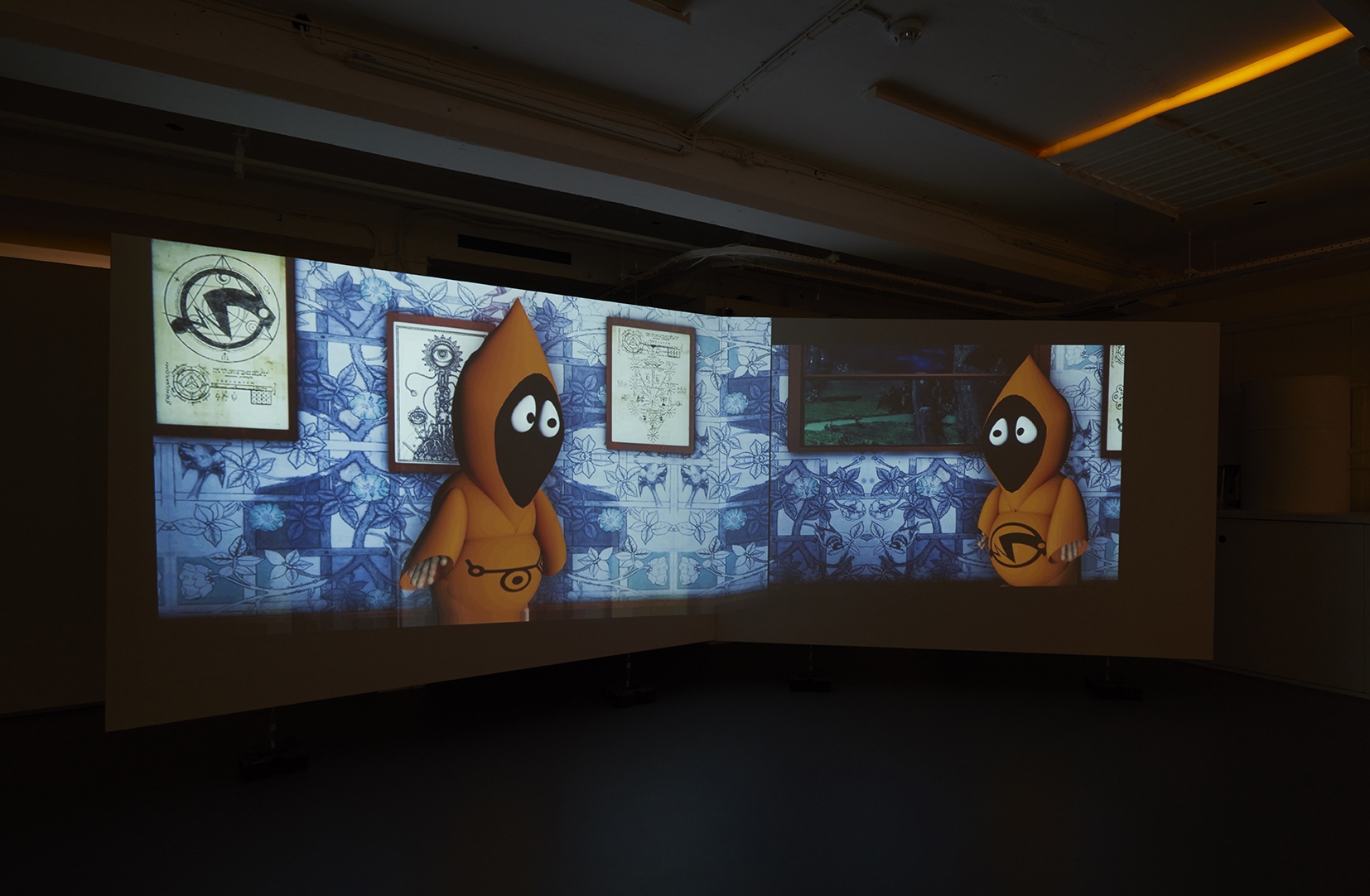 Shezad Dawood, 2015. Installation image of fig-2 exhibition, week 13/50. Courtesy of the artist.
Photography by Sylvain Deleu.
Most days art critic Paul Carey-Kent spends hours on the train, traveling between his home in Southampton and his day job in London. Could he, we asked, jot down whatever came into his head?
Categories
Tags