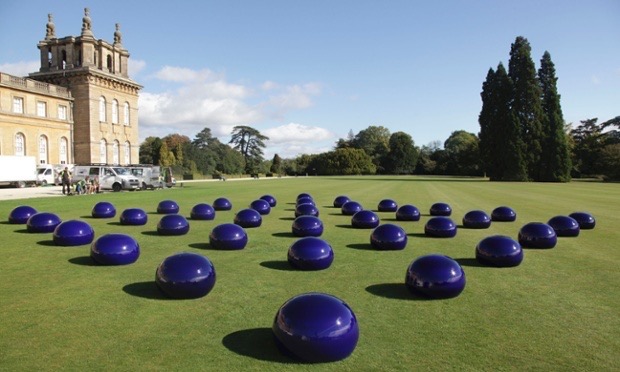 Tomorrow, on Thursday 9th April from 5am (GMT), the celebrated Chinese artist and social activist,Ai Weiwei will take over the Blenheim Art Foundation Instagram account for 24 hours. To mark the final two weeks of his major exhibition, Ai Weiwei at Blenheim Palace, the Foundation will hand over control of their social media site and allow the artist to post live from China.
Ai Weiwei has not been able to leave China since 2011 when his passport was confiscated by Chinese authorities. The exhibition at Blenheim Palace was therefore realised through a close collaboration between the artist and the Blenheim Art Foundation team who worked together with 3D plans and models of the site and grounds. This takeover offers another level for Ai to become involved with the exhibition and Palace from the other side of the world.
Ai Weiwei at Blenheim Palace will close on Sunday 26 April, 2015.
AI WEIWEI INSTAGRAM TAKEOVER Thurs 9 April, 5am (GMT) – Fri 10 April, 5am (GMT)
@blenheimpalaceart
@aiww #AWWtakeover
Categories
Tags