Tabish Khan brings you eight art exhibitions in London that you should visit during the week. Each one comes with a concise review to help you decide whether it's for you. There's a lot closing this week so time to get a hurry on: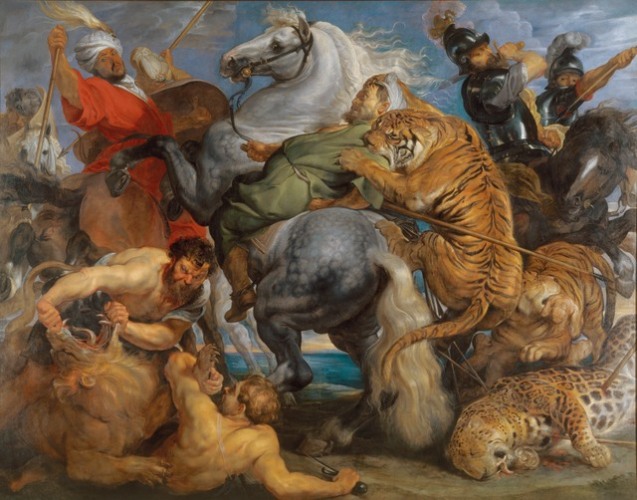 Courtesy Rennes, Musee de Beaux Arts
1.Rubens and his Legacy @ Royal Academy
This blockbuster may be short on works by Rubens himself but it's still a fantastic collection of paintings and one work by Rubens – Tiger, lion and leopard hunt (pictured above) – is exquisite and worth the ticket price alone.
2. Christian Marclay @ White Cube, Bermondsey
This diverse and sprawling exhibition closes soon and it has everything, wall based art, video, performances and even a printing press on site. However, it's the room filled with onomatopoeia (pictured above) flashing across all four walls that is the entrancing highlight of this exhibition.

Copyright Northern Norway Art Museum, Tromso.
3. Peder Balke @ National Gallery
These Norwegian moonlit landscapes are beautiful and the National Gallery provides a deserved platform for this relatively unknown 19th century Norwegian painter.
4. Slinkachu @ Andipa Gallery
The master of miniature art returns with another great selection of precise craftsmanship and humorous scenes, including a massive homage to the river Thames.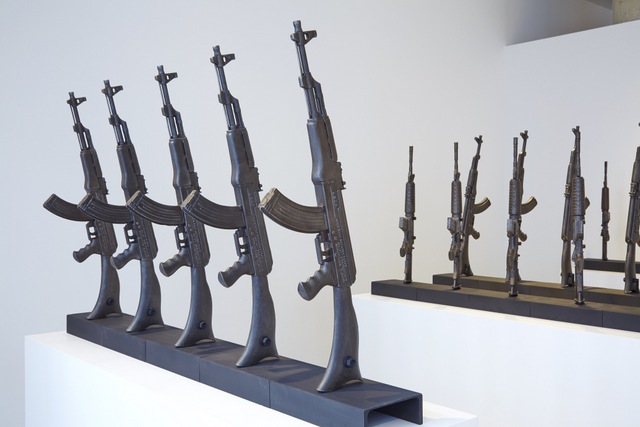 Installation image, courtesy White Rainbow
5. Chu Enoki @ White Rainbow
The concept of guns in a gallery draws you in but there's a deeper political message within these works that makes it a well rounded and memorable exhibition.
6. Viviane Sassen: Pikin Slee @ ICA
These brilliantly composed photographs of a Surinamese village are subtle and poignant, not what you'd expect from an acclaimed fashion photographer.
7. Vanishing Point @ Curious Duke
A group show that mixes new work from established gallery artists such as the street art meets nocturne by Andrea Tyrimos, and a selection of new artists including the meditative compositions of photographer Chris King.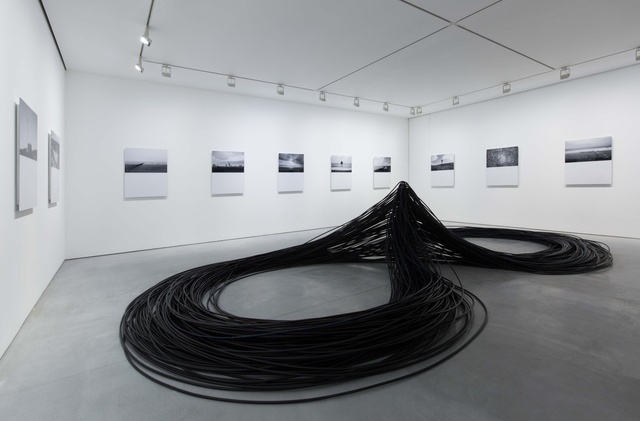 Installation image, courtesy Carroll/Fletcher
8. Evan Roth @ Carroll / Fletcher
It's easy to forget there's a physical side of the internet, but not after seeing this exhibition which contains masses of cabling and photographs of where the transatlantic cables come ashore.
Categories
Tags