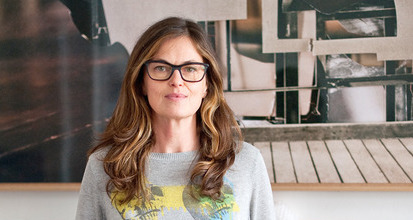 How to work live better is the first UK solo exhibition of the celebrated Austrian artist, Anita Witek.
The show, which encompasses installation, montage and photography is concerned with the production and representation of images within the field of photography, and will be displayed in a series of constructed spaces within the gallery.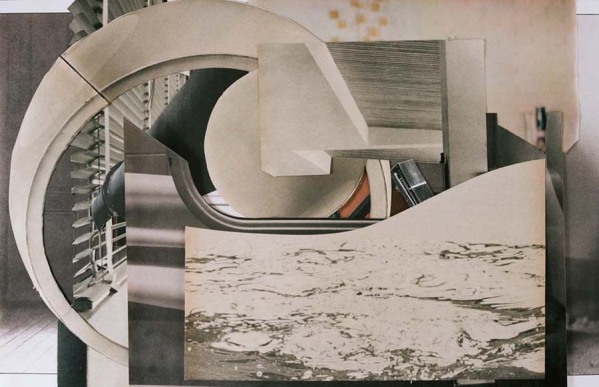 From sculptural installation to photomontage, Witek renders multiple slippages between two and three dimensionality. It is this process of simultaneously 'making' and 'breaking' space, of moving within and beyond the pictorial plane and also the inside/outside spaces of the gallery itself, that reveals the innately artificial and mimetic nature of the photographic medium.
Central to Witek's practice is the artistic process of photomontage. Her extensive archive of printed matter, consisting of contemporary and historical magazines, newspapers, found books, and posters, provide the material for her working process. By dissecting, detaching and cutting into these materials Witek not only interferes with the tension of their surfaces, but also questions and destabilises their initial content.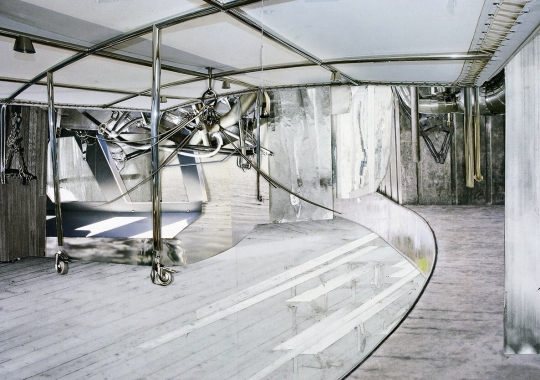 Witek has recently continued this de-contextualisation of the imagery with which we are consistently bombarded through the use of the material on which billboard advertisements are printed. These large-scale, consumer-driven bulletins are recycled and reformed into the artist's colour palette; the original image becomes lost within the sculptural installation that the viewer is left with. Witek's process comments on contemporary modes of image- making and the potentially endless chains of derivatives to which one single photograph is subject to. No longer is the index embedded within the signifying photograph, but instead it becomes just one step in a continuous flux of material; its context and history is constantly subject to re-appropriation.
Although Witek's images may be anti-narrative in the traditional sense, being devoid of any visual connections between speaking subjects, this rupture allows for the temporal perception of the spectator to be brought forward. As the gaze moves over the image, deducing and carving a pathway through its many layers, Witek releases what avant-garde filmmaker, Malcolm Le Grice, calls 'spectator time': vision as function.
l'étrangère ?44a Charlotte Road, London, EC2A 3PD 26th March – 2nd May 2015 Private view: Wednesday 25 March, 6.30 – 8.30pm
About The Artist
Anita Witek was born in Austria. She lives and works in Vienna. Recent solo exhibitions include: High Performance – Panorama in den Räumen von Accenture, Vienna Stock Exchange, (2014); Hier und wo du bist, Galerie Marenzi, Leibnitz (2014); Best of…, Galerie mit Licht, Vienna (2012); Before&After, MURRAYGUY, New York (2006); urban exercises, Galerie P, Brussels (2003).
Recent group exhibitions include: Archives, Re-Assemblances and Surveys, Klovicevi dvori Gallery, Zagreb (2014); Fragen zur Geste, Württembergischer Kunstverein, Stuttgart (2014); Reassembling Past Futures, Austrian Cultural Forum, London (2014); raus hier, Kunstpavillon im alten Botanischen Garten, Munich (2014); This Page Intentionally Left Blank, Akbank Art Centre, Istanbul (2014); "5 Minuten Wegzeit—25 Meter Schaufenster", Atelier Steinbrener/Dempf, Vienna (2014).
Witek has received many awards, including: Preis des Landes Südtirol, Austrian Graphic Competition (2011); State Scholarship for Photography (2008); Scholarship for Photography, BKA, London (2007). Her work is included in numerous public and private collections.
Categories
Tags