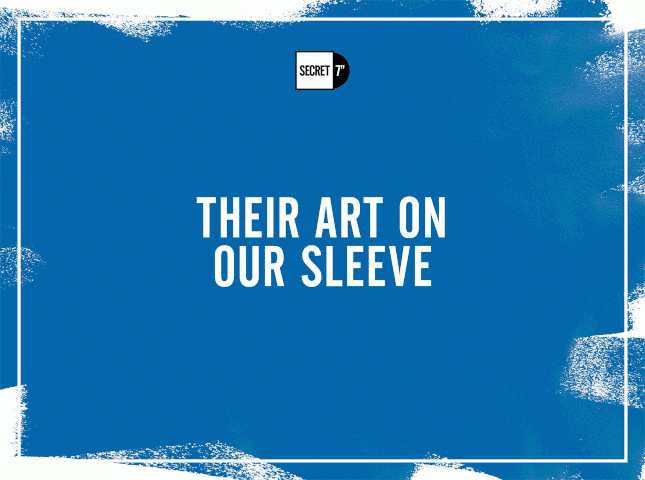 Each year Secret 7" take an iconic track from seven legendary musicians and press each one 100 times to vinyl. Each record receives a one-of-a-kind sleeve, as designed by 700 creatives, which will be displayed in a month-long exhibition at Somerset House from 10th April – 3rd May.
On 4th May, all the sleeves go on sale for the uniform price of £50 to the general public. The only catch is that the buyer won't know who the record is by, or who has designed the sleeve until they have parted with their cash. Therein lies the secret…
Notable contributors include Sir Peter Blake, Yoko Ono, Julian Opie, David Shrigley, Martin Parr, Sir Paul Smith, Sam Taylor-Johnson, Urs Fischer, Bob & Roberta Smith, Modern Toss, Tatty Devine, Paul Insect, Bompas and Parr, Pure Evil, Stanley Donwood, Mr Bingo and Goldie to name a few.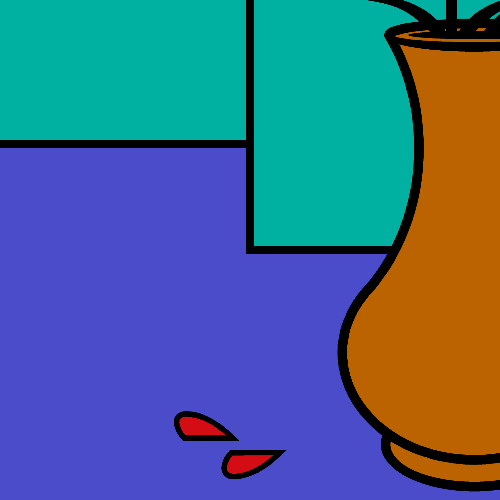 All these and hundreds more have created bespoke, one-of-a-kind sleeve designs for seven iconic tracks, as revealed back in January as: The Rolling Stones – Dead Flowers; Diana Ross & The Supremes – Reflections; Underworld – Born Slippy (Nuxx); The Chemical Brothers – Let Forever Be; St Vincent – Digital Witness; Peter Gabriel – Sledgehammer; The Maccabees – Go.
In addition to the exhibition, Secret 7" will be programming a series of exciting and informative events around the exhibition, which will take place at Somerset House.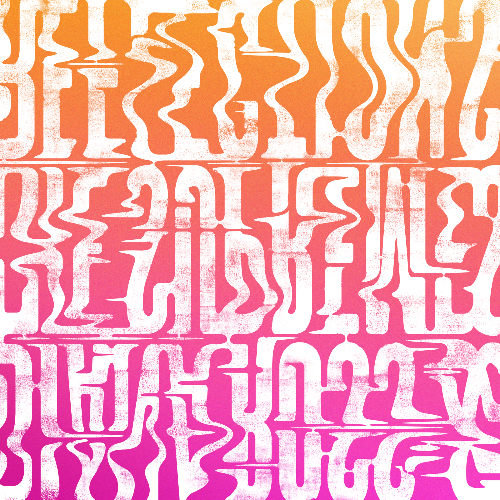 There will be a recording booth and vinyl cutting room open for a number of days during the exhibition, offering the public the chance to record themselves live and direct to vinyl. Visitors will have 15 minutes in the makeshift recording studio to experiment, play and create their own masterpiece – be it a musical performance, spoken word or even a personal message. In the true spirit of Secret 7", the end result will be a truly one-of-a-kind vinyl, created then and there at Somerset House, which people can take home with them. The recording sessions are open to all (visitors are advised to pre-book a time slot at www.billetto.co.uk/secret-7) and the performances, recording and live cutting of vinyl will all be visible to the public.
There will also be a series of talks throughout the month, hosted by It's Nice That, Grafik, Eye Magazine and journalist and avid record collector Pete Paphides. On Thursday 16th April there will be a screening of The Chemical Brothers' film 'Don't Think' followed by a Q&A with director Adam Smith. For full information on dates and topics for each of the talks, head to www.secret-7.com.
Secret 7" was launched in 2012, supported by Universal Music. They are joined as partners in 2015 by Monotype and WeTransfer. All profits from the sale go to this year's charity partner Nordoff Robbins, a music therapy charity dedicated to transforming the lives of vulnerable children and adults.
www.secret-7.com
www.somersethouse.org.uk/visual-arts/secret-7
Categories
Tags