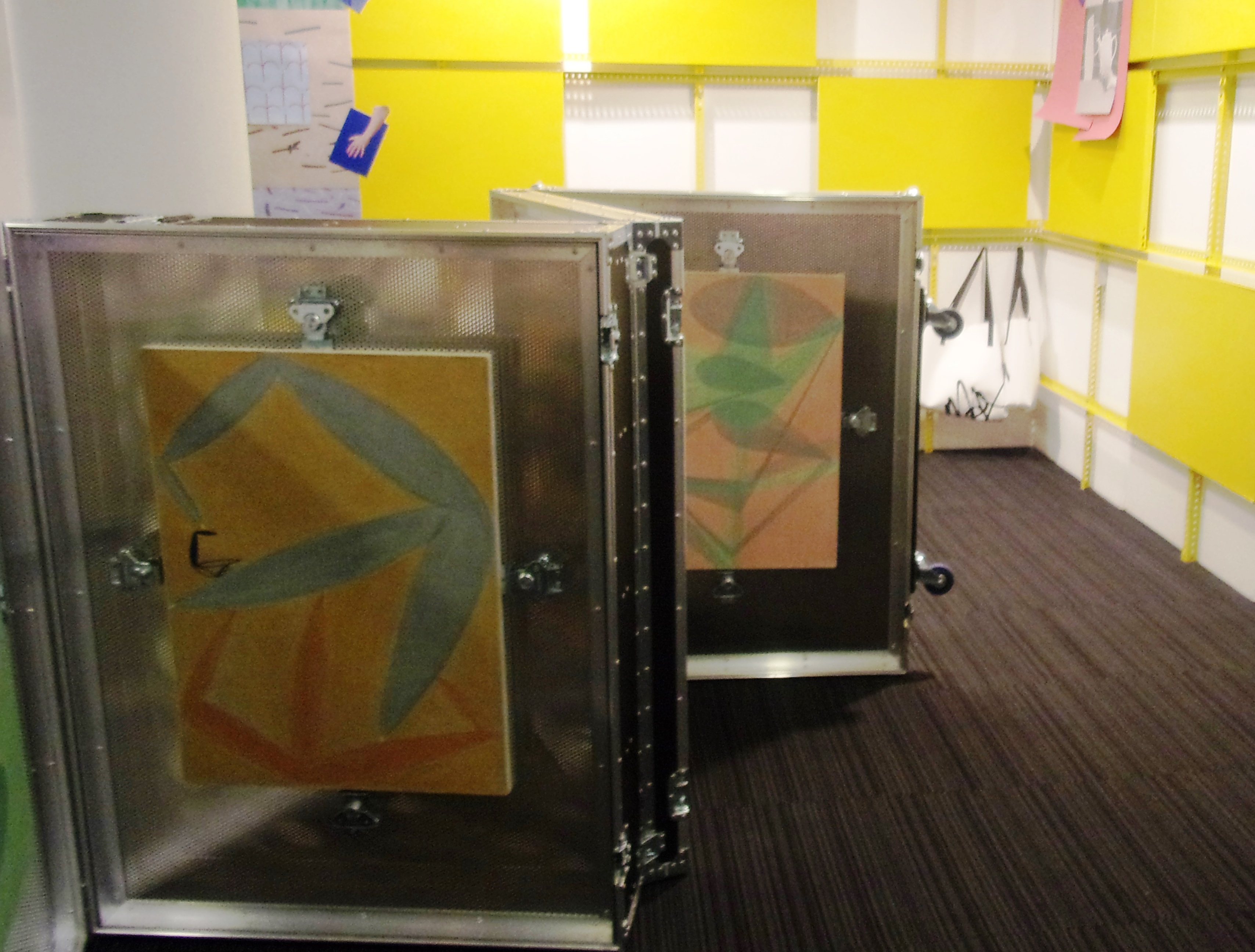 Yelena Popova on the Eastside Projects stand (and in the background, Flore Nové-Josserand's paintings on Céline Condorelli's structure)
The London Art Fair (20-25 Jan) consistently offers inconsistent quality in which the adventurous Project Section of thirty young galleries is the highlight. Unusually, two of the best artists were shown there by two galleries this year. London's Vitrine and Toronto's p|m both represent Wil Murray, so it was natural for them to combine their holdings to make one outstanding solo show. It was more of a surprise to find that midlands-based Russian Yelena Popova had been brought by both Nottingham's Syson Gallery and Birmingham's Eastside Projects. Popova's paintings build in references to their conditions of production, storage, transport and display. It was logical, then, that Eastside showed several older works (2010) in a brand new custom-designed fold-out giant case system. Recently, Popova has been artist in residence at the National Trust's Upton House, Warwickshire – a perfect opportunity to consider how the collection of Shell chairman Walter Samuel (1882-1948) developed and is presented there. That's the subject of a film full of interesting musing on conservation and beyond, including the conundrum of the Ship of Theseus*. Here, new paintings were presented along with their means of storage, a bespoke chest of draws in Upton style. They were barely-there ghosted version of portraits which used to be in the Samuel Collection, but are no longer…
*Theseus' boat was replaced plank by plank. Was it still the same ship? And what of the boat which was constructed from the discarded planks. Was that Theseus's, too?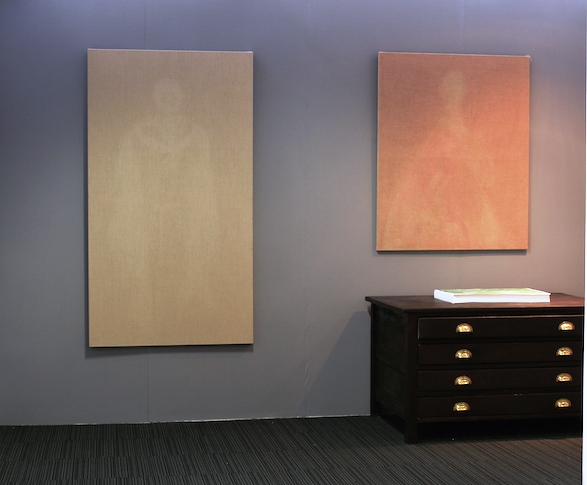 Yelena Popova on the Syson Gallery stand
Most days art critic Paul Carey-Kent spends hours on the train, traveling between his home in Southampton and his day job in London. Could he, we asked, jot down whatever came into his head?
Categories
Tags