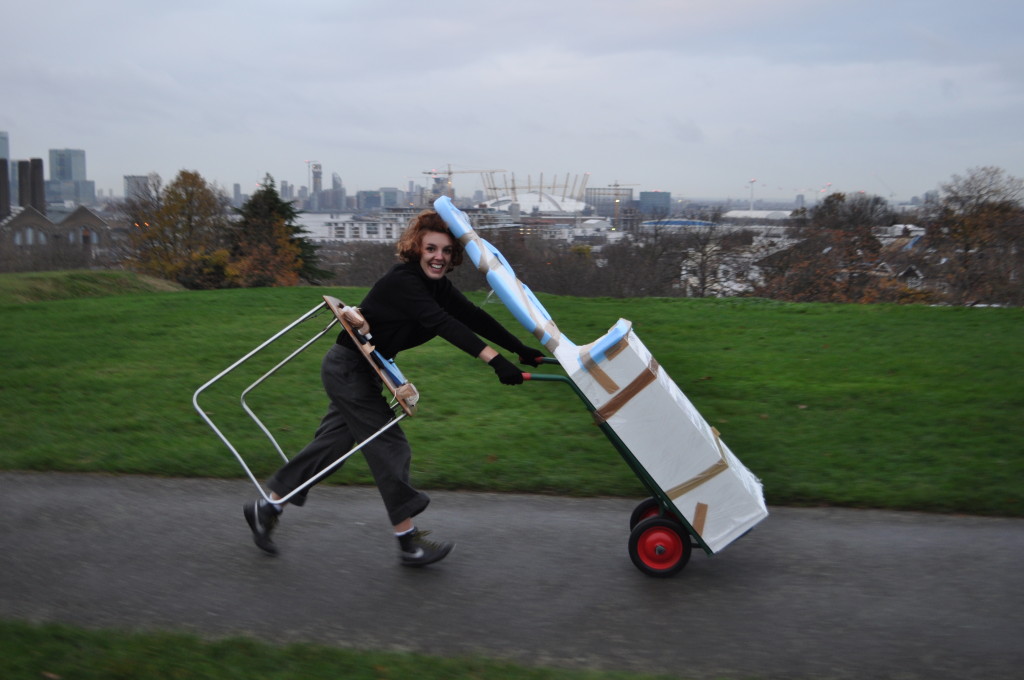 Next week at London Art Fair, The Catlin Guide New Artists 2015 is Launched and so FAD is showcasing some of the Artists Featured here we have: HELEN WILSON
What made you want to be an artist?
It seems to be the most suitable vocation that allows me to do what I enjoy doing- waiting, watching, filming, intervening and sitting on a bus for many hours.
How has your practice changed over the course?
I started the course expecting to continue my interest in fashion or sculpture around the body. Whilst on the course though, my ideas became most effectively realised through film and performance; usually playing on what already exists in our society- looking at people and situations- and either recontextualising or intervening the situation in some way.
How does it feel to be in the Catlin Guide?
It's encouraging to be chosen and a good nudge to continue making art.
What is your studio routine?
I wake up, get on a slow bus into central London, wander around, looking and waiting until I find a spot to sit and gaze, I sometimes act strangely, judge reactions, then I carry on walking until the slow bus home arrives.
Where do you see yourself in five years' time?
I hope to still be enjoying making art; keeping myself and others entertained.
What artists inspire you?
Throughout the course I always came back to the work of Jack Smith- the Sixties experimental filmmaker- I find his films and writing full of joy and his idealised images of freedom refreshing.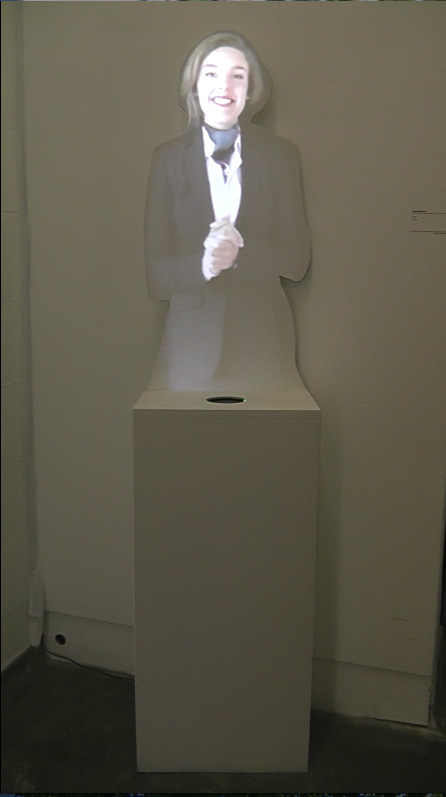 How does it feel to be leaving university?
It's an exciting prospect, three years at art school doesn't set you up for the big wide world, I think it might even try to do the opposite which I don't think is a bad thing… it just means my priority now is learning how to enjoy the task of making a living.
What are the best shows you've seen in the past year?
The best show was Andy Holden's 'Maximum Irony, Maximum Sincerity 1999-2003: Towards a Unified Theory of MI!MS' at Zabludowicz Collection last year. The show was an explosion of touching hilarity that sat perfectly balanced between sincere irony and ironic sincerity.
What makes a great artist?
Someone who doesn't take the role of being an artist too seriously.
How do you negotiate the pressure to be a commercially viable artist?
I'm working on it, trying to get the balance between making a living and, creating work that I want to make without limiting my audiences. My next line of work is based on the street- transporting my portable studio around London whilst further exploring ideas of waiting, starting with becoming a street statue performer. I hope this will bring in enough dollar to pay for the bus ride.
If you were given a big commission what work would you want to realise?
I would create a train company and make the carriages works of art. Artists, performers, caterers and tour guides would entertain the travellers as they meandered around the beautifully designed and furnished space.
What are the best galleries in the UK?
I have seen the some of my favourite films and talks at The Institute of Contemporary Art in London and am always eager to see the Bloomberg New Contemporaries.
Finally if you had $50,000 to spend on art which artist would you buy into?
Laure Prouvost- her films always entertain and make me chuckle.
The sixth edition of The Catlin Guide 2015 New Artists in the UK will be unveiled at The London Art Fair 2015 next week opening Wednesday 21st to Sunday 25th January.
The Catlin Guide will be presented on stand P25 alongside a selection of work by featured artists from the book. This fully-illustrated limited edition publication introduces 40 of the most exciting new graduate and postgraduate artists from UK art schools.
Read the fist Q&A with ALICE MAY WILLIAMS
Read the second Q&A with DOMINIC HAWGOOD
Categories
Tags