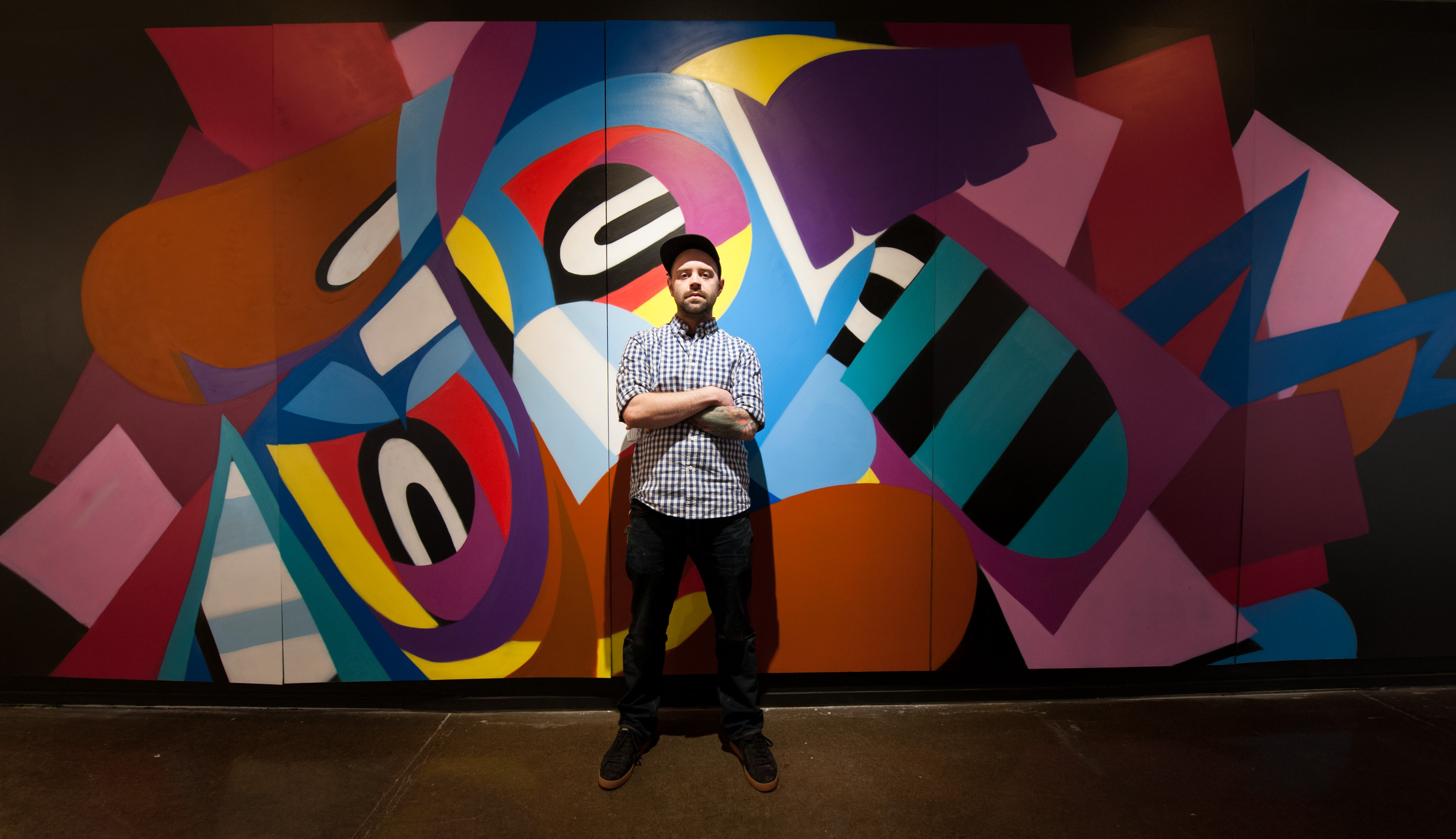 Photo courtesy of: Sharolyn B. Hagen
The Brooklyn based artist, Eric Inkala, or Ink, has struck gold yet again with a kick a$$ show now on at Public Functionary in Minneapolis, MN until December 19th. His use of color awakens, his layered characters: invite; and his technique is nothing less than a subliminal expression which he playfully translates through line and form. If you are in the area be sure to check out this show!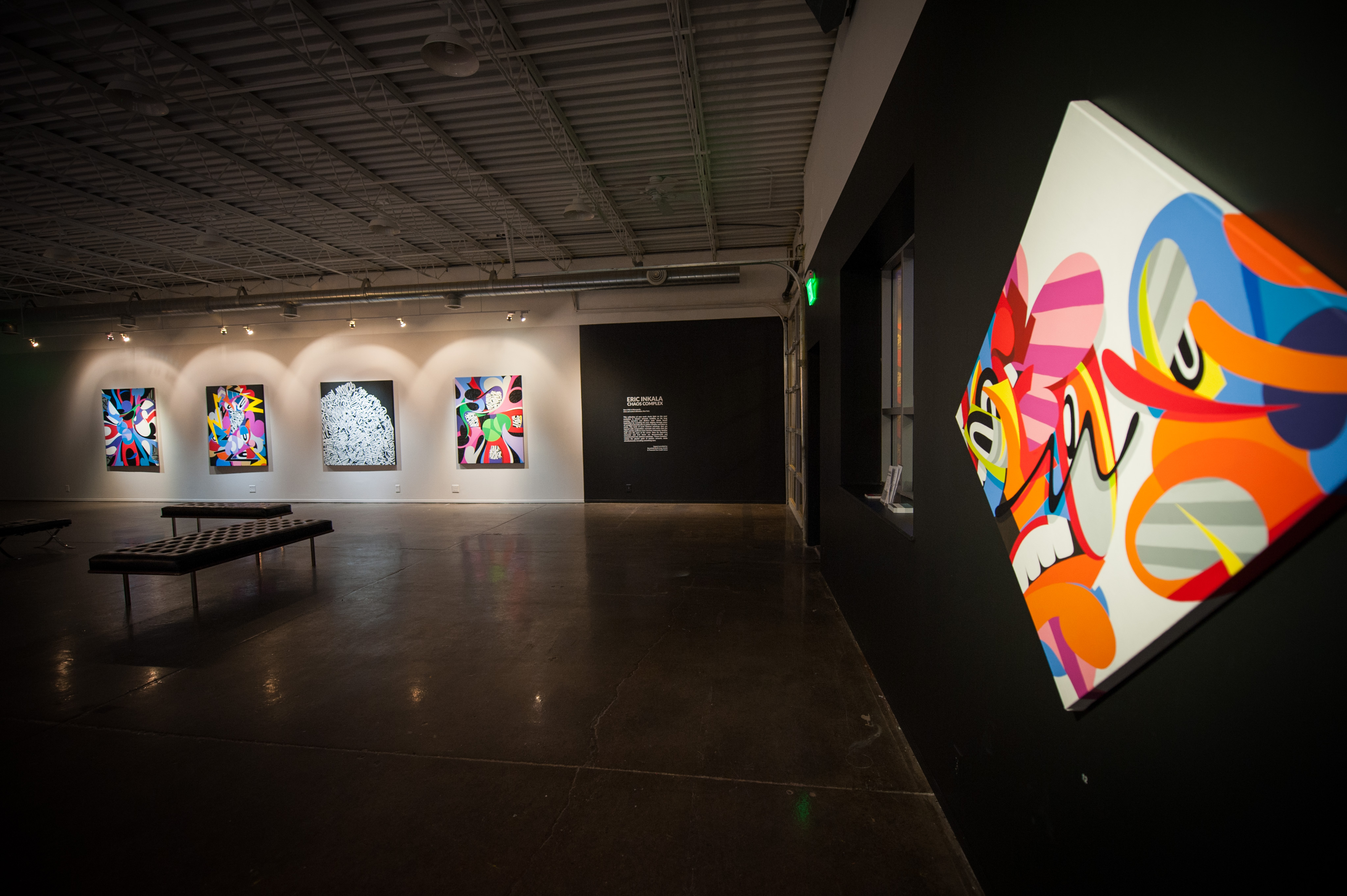 Photo courtesy of: Sharolyn B. Hagen
Inkala, who has been residing in Brooklyn, NY for the past five years, came up as an artist in the Twin Cities in the mid-2000s among fellow luminaries such as Broken Crow, Ben Olson, Drew Peterson and more, during a defining moment in time when the Minneapolis contemporary art scene was having a major resurgence.
Eric
's signature style and vivid pop color schemes helped set the tone for an influential local movement that launched the careers of many now-established creatives. This "homecoming" exhibition will mark the first time in 5 years that Inkala has presented a solo exhibit in the Twin Cities and will debut an evolved direction in his trademark, character-driven works.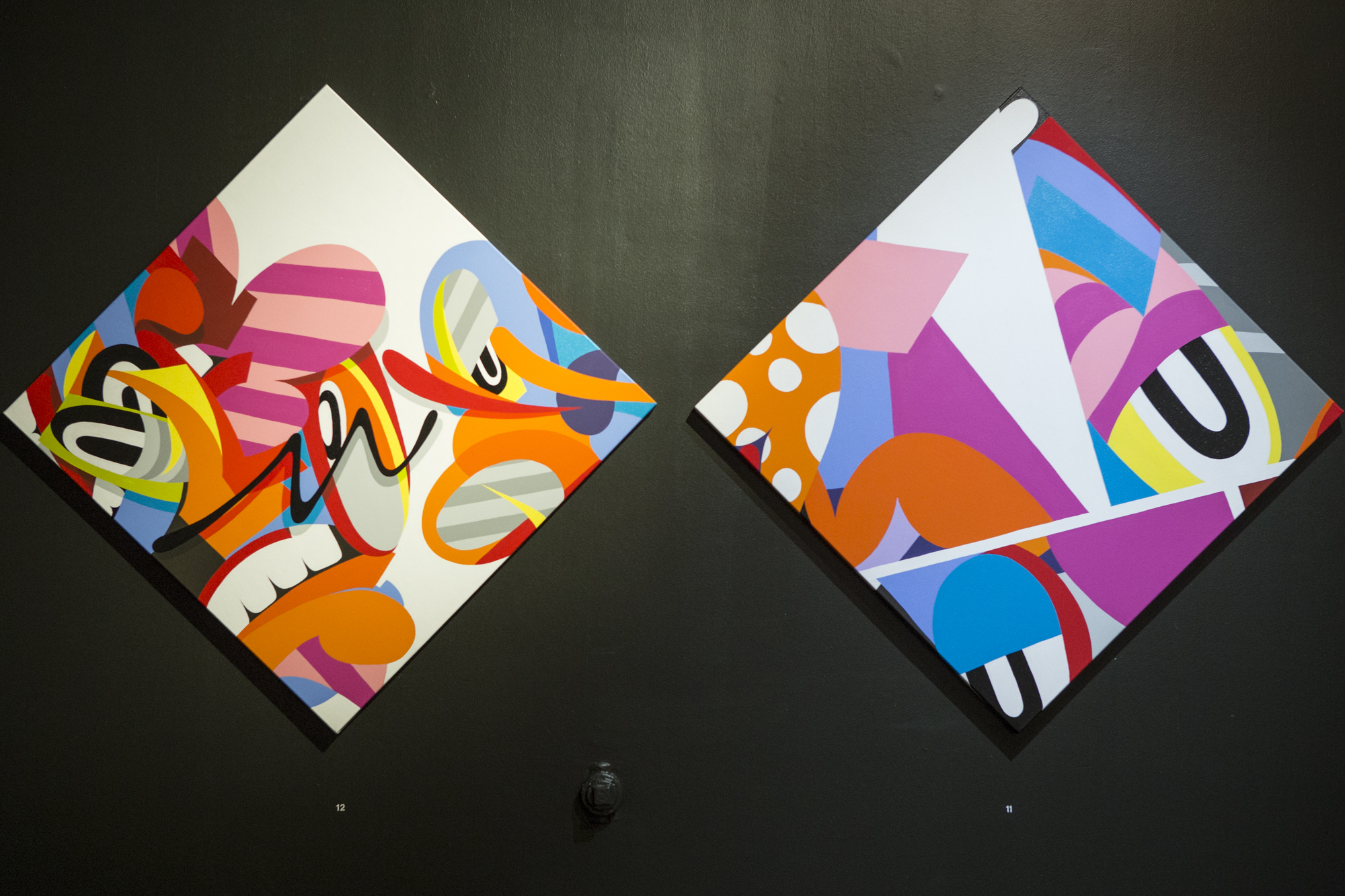 In Chaos Complex, Inkala builds on the narrative of his infamous character, which emerged organically from his graffiti influences over the years. This new exhibit features his strong graphic language of character, symbol and shape. While his distinct style of smooth line work and bold form stay firmly intact, this collection sheds light on the next evolution of his artwork, incorporating his figurative character and text layers into deconstructed and reconstructed abstract paintings.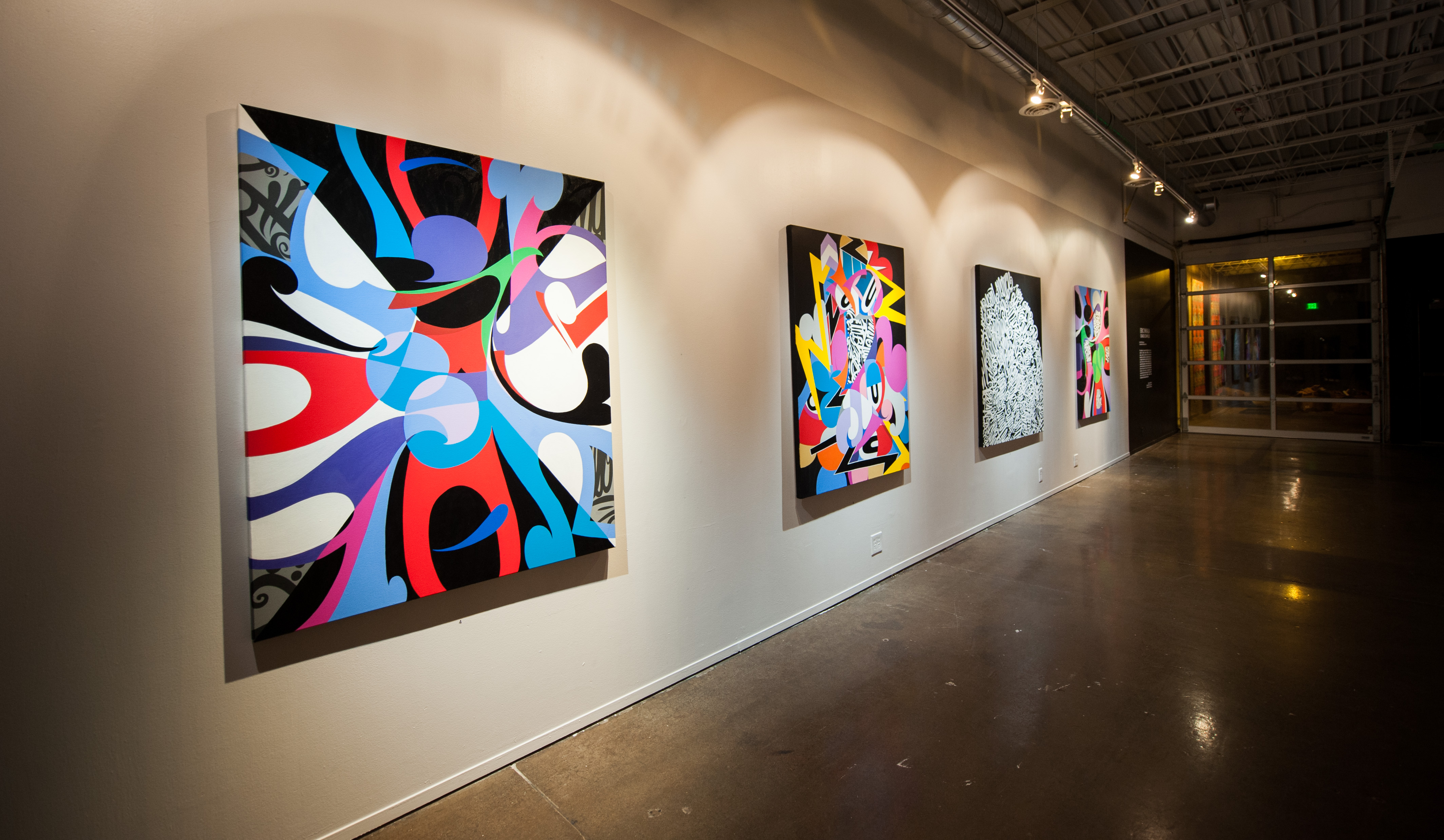 In exploring a path of new expression, Inkala found inspiration by revisiting his past, digging through years of compiled sketchbooks to gather samples and ideas to remix. This body of work features paintings that are layered with composition, concepts and colors that the artist and his audience have become intimately familiar with over the span of his career, but now experiment with new patterns and abstraction. In Chaos Complex Inkala retains the playful spirit of his artwork, while simultaneously constructing something new.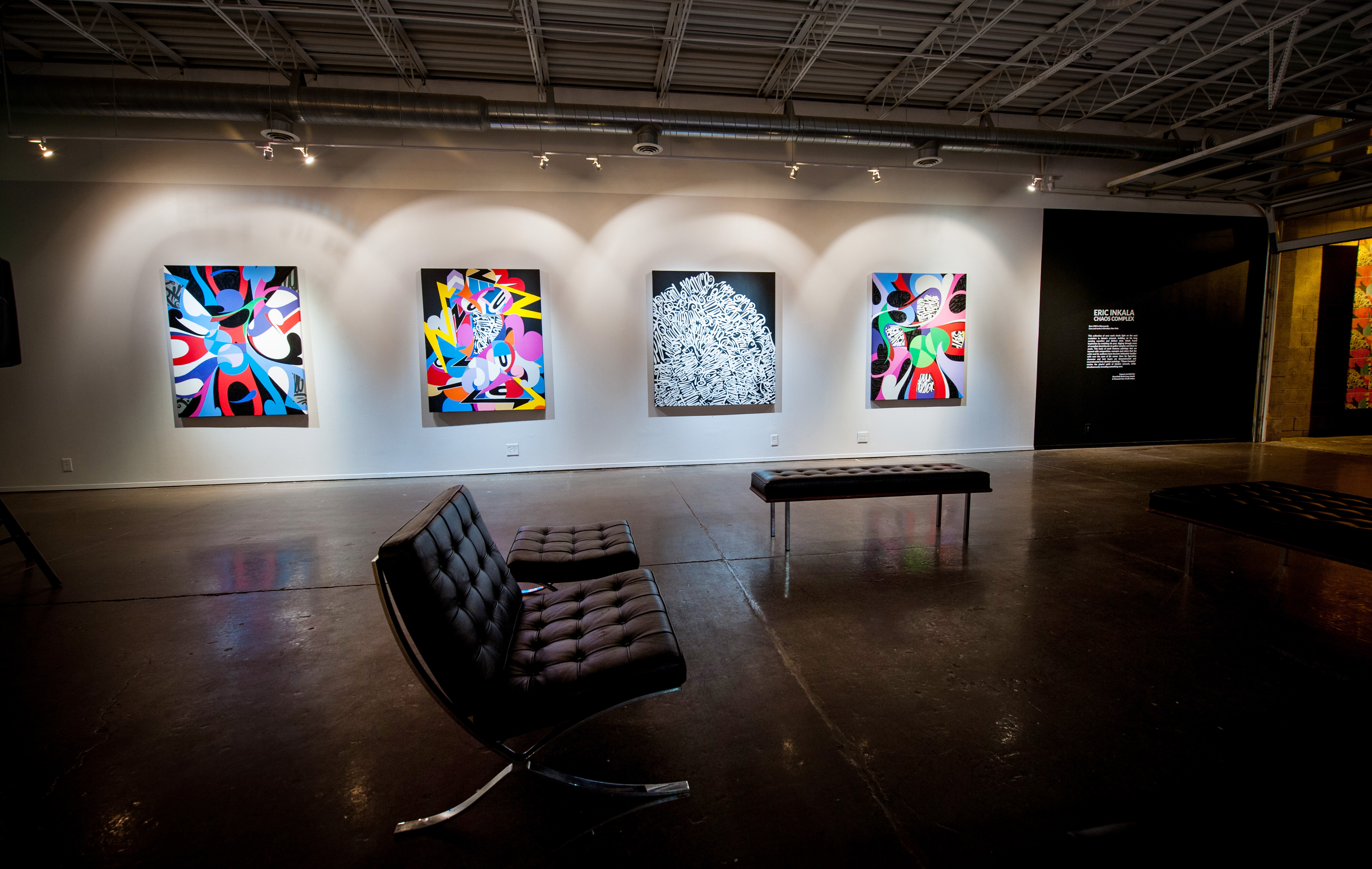 Photo courtesy of: Sharolyn B. Hagen
Brooklyn-based
Eric
Inkala is a self-taught artist whose highly visual and ever-evolving style has ripened from graffiti to pop art to contemporary art. His work presents a playful graphic language in the form a signature character who serves as a vehicle for an autobiographical narrative. It's through this personal storyline that Inkala is able to channel thoughts and emotions into expressions of shape, color and text. His universally approachable concept is amplified through increasingly complex patterns and symmetry, which over the years have reflected both the abstract escapades of his trademark character and Inkala's own artistic journey. Working primarily in acrylic, his paintings vary in size from large-scale canvas to sculpture, prints and small works on paper.
Eric
Inkala was born in Minneapolis, MN. His work has been exhibited nationally at galleries such as THIS Gallery (CA), One River Gallery (NJ), Grasshut 811 (WA) and Fox Tax Gallery (MN), First Amendment Arts (MN) and XYandZ Gallery (MN) as well as in shows in New York, San Francisco, Seattle, Palm Springs and Nashville. His work has also been presented internationally, most recently at Gallery Poulsen in Copenhagen and previously in Sydney, Australia. Inkala murals have covered walls in Minneapolis, Palm Springs, and at the Ace Hotel in New York City.
About VC Maurer