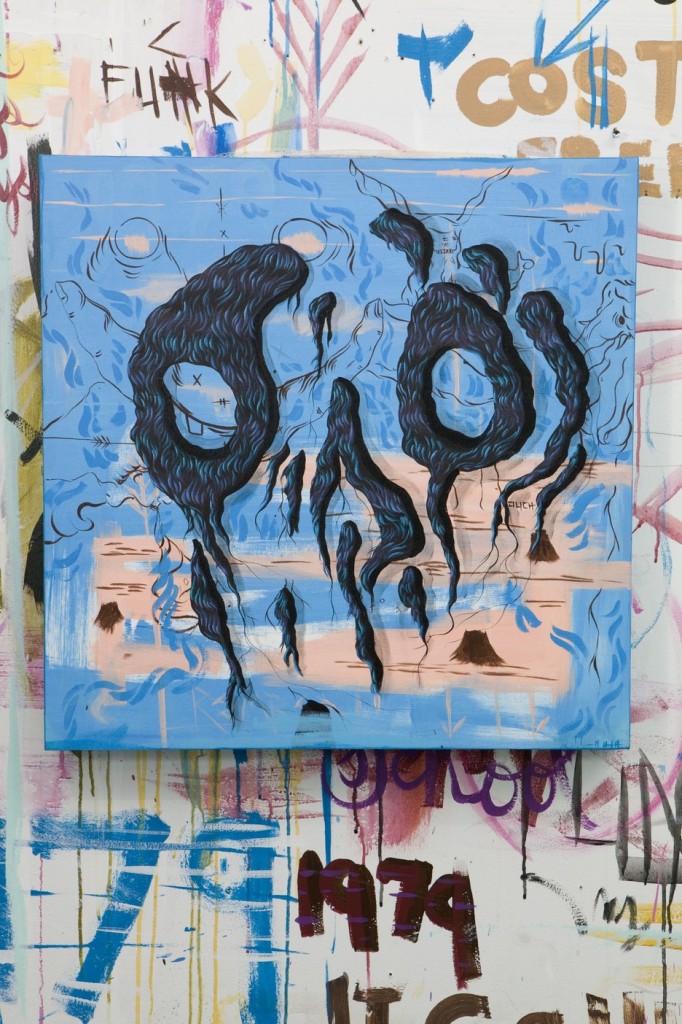 'We Stand', Acrylic on canvas, 63.5cmx 63.5cm, 2014
After wandering through hot, muggy mists of the streets of Bushwick, NYC, I finally landed on the cement doorsteps of the artist: Isaac Arvold. Greeting me at the threshold, we emerged upstairs and wandered down a dark hallway towards his portion of the warehouse studio space, flicking on the lights, I was promptly introduced to beguiling, yet charming personalities who spirits covered every inch of the wall space. Immediately entranced,  I could not help but feel as if my soul had been pulled under the puzzling trance of an artistic alchemist.
Influenced by the natural landscapes and humble streets of his hometown- Holmes city, Minnesota, Arvold grew up in the house that his father built, sharing nails and knives with his three siblings. Learning from an early age how to make the most of the materials you are given his works, although colorfully boistrous his aroused stormy figures act as silencing monsters.
has indulged in numerous artistic disciplines. From illustration and tattoo designs, to music production, cinematography and film editing, he has collaborated with key creative players such as film director Maria Juranic, beatmakers AfroKeys and artists John Sweet and Zach Kinsey from Uptown Tattoo. Since his plunge into the NYC art scene, in 2013 he strategically decided to join forces with the internationally renowned Copenhagen based Gallery: Gallery Poulsen. And, this August 14th, 2014 will mark the opening of his first solo show entitled:  'These Hands Are Monsters'.  For this show, fourteen prolific and strictly acrylic works will be featured.
Insightful, stimulating and evocative, Arvold's rhythmically layered brushstrokes function as a direct reflection of his yearning to uncover relations with the internal self. His characters grapple with the inner beasts and our own consistent struggles to better navigate in and around the deepest portals of our subconscious human inhibitions. His bouquets of friends which he has plucked to life through his artoculate brushstrokes all speak to each other- just like an anxious child would imagine how the monsters under his or her bed plot against their next strategy to steal his life
Additionally, these unearthed 'monsters' serve as accurate spirit guides, assisting in tackling the beasts that propel our minds into the darkest depths of the overlooked, and often unused artistic capabilities. Because Arvold opens a multitude of doors for discourse and highly speculative conversations, it is safe to say that not one soul will walk away from these vibrant beasts unscathed.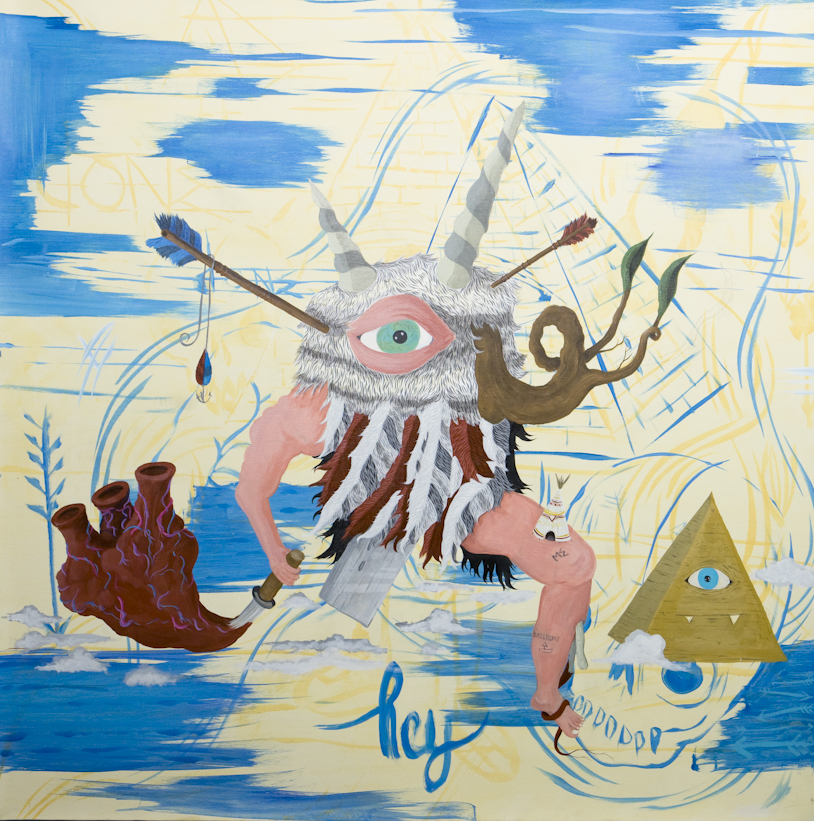 'Me', Acrylic on canvas, 121.5cmx 121.5cm, 2014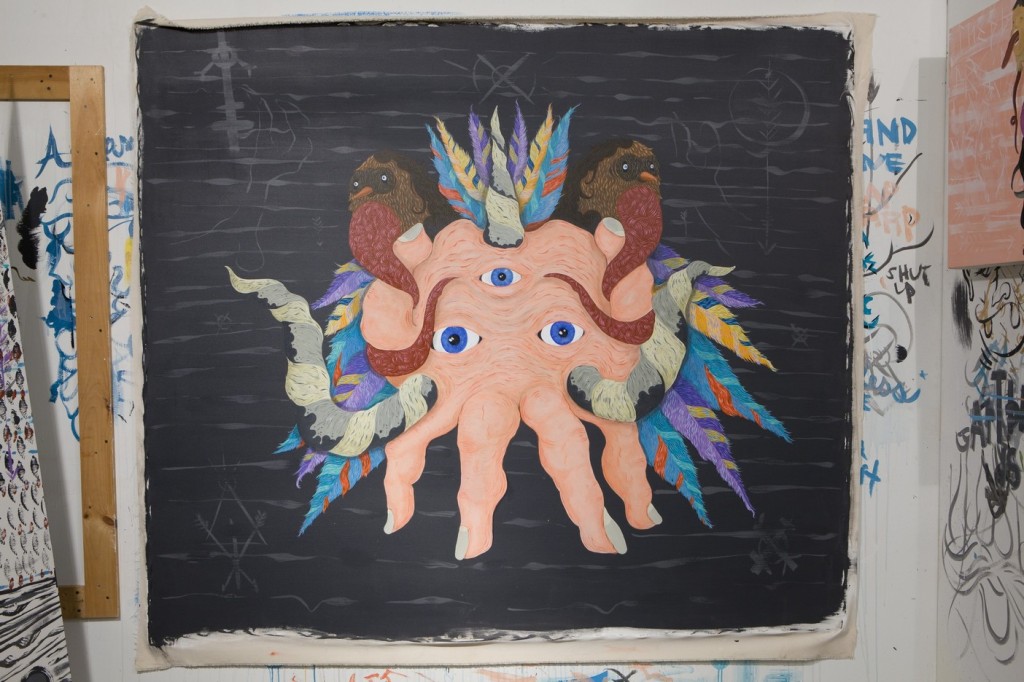 'These Hands', Acrylic on canvas, 182.5cm x 155cm, 2014
'These Hands Are Monsters' opens this August 14, 2014 @Gallery Poulsen.
Flæsketorvet 24, Kødbyen
1711 Copenhagen V
For more information on Gallery Poulsen go: HERE
To see more of Isaac Arvold's work go: HERE
All in-studio photos courtesy of James Parker. To contact go: HERE 

Words: VC
About VC Maurer