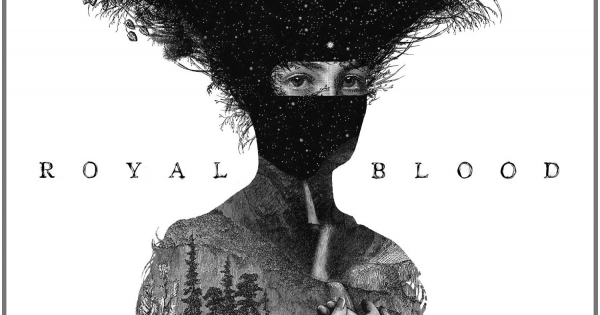 Dan Hillier, the man behind the awesome cover art of Royal Blood's debut album earlier this year is releasing the artwork from the single 'Throne' as a limited edition screen print of 100 (£160) and a digital print of 100 (£60) to celebrate the release of Royal Blood's new single Ten Tonne Skeleton on December 1.
Chart-topping duo Royal Blood – who made the fastest selling British rock debut since 2011 – have quickly become known for their bass and drums propelled blues rock – and the striking artwork on their releases.
Who can forget the incredible image of the figure in the mask and head-dress on the band's debut album this summer which has become a huge worldwide hit.
'Mike and Ben approached me in the summer to see if I'd be interested in doing their artwork for their debut album and its gone on from there,'
says Hillier, who's previous exhibitions include shows at the Saatchi Gallery, the ICA and the Louvre.
Royal Blood's Mike Kerr says:
'Dan's ability to illustrate and interpret our music into mystical imagery and hypnotic beings is truly unique. We fell in love with his work earlier this year and feel very privileged to know and work alongside him.'
Hillier's work Pachamama – the artwork for the band's album – is also available. To purchase the prints visit www.danhillier.com
?
Categories
Tags