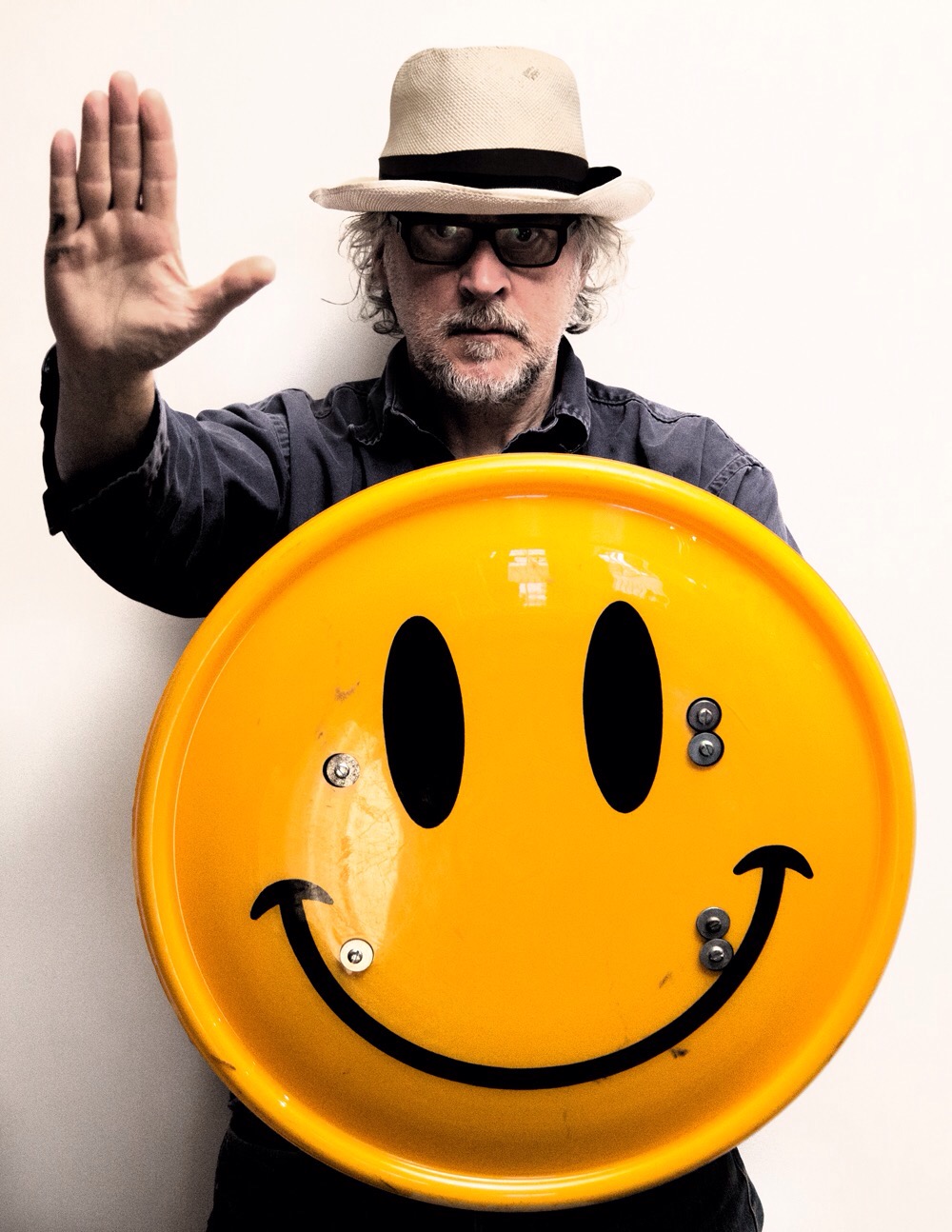 The Art of Protest' takes place at The Hospital Club in London today Thursday 30th October.
The evening brings together artist, cultural provocateur and co-founder of the KLF, Jimmy Cauty as he launches his new work, 'Smiley Riot Shield' inspired from Occupy London, with the curator of the V&A's standout exhibition, 'Disobedient Objects' Gavin Grindon in conversation on cultural subversion, activism and protest in association with Paul Stolper Gallery.
Tickets are free and can be reserved on a first come, first served by emailing rosie.marsh@flint-pr.com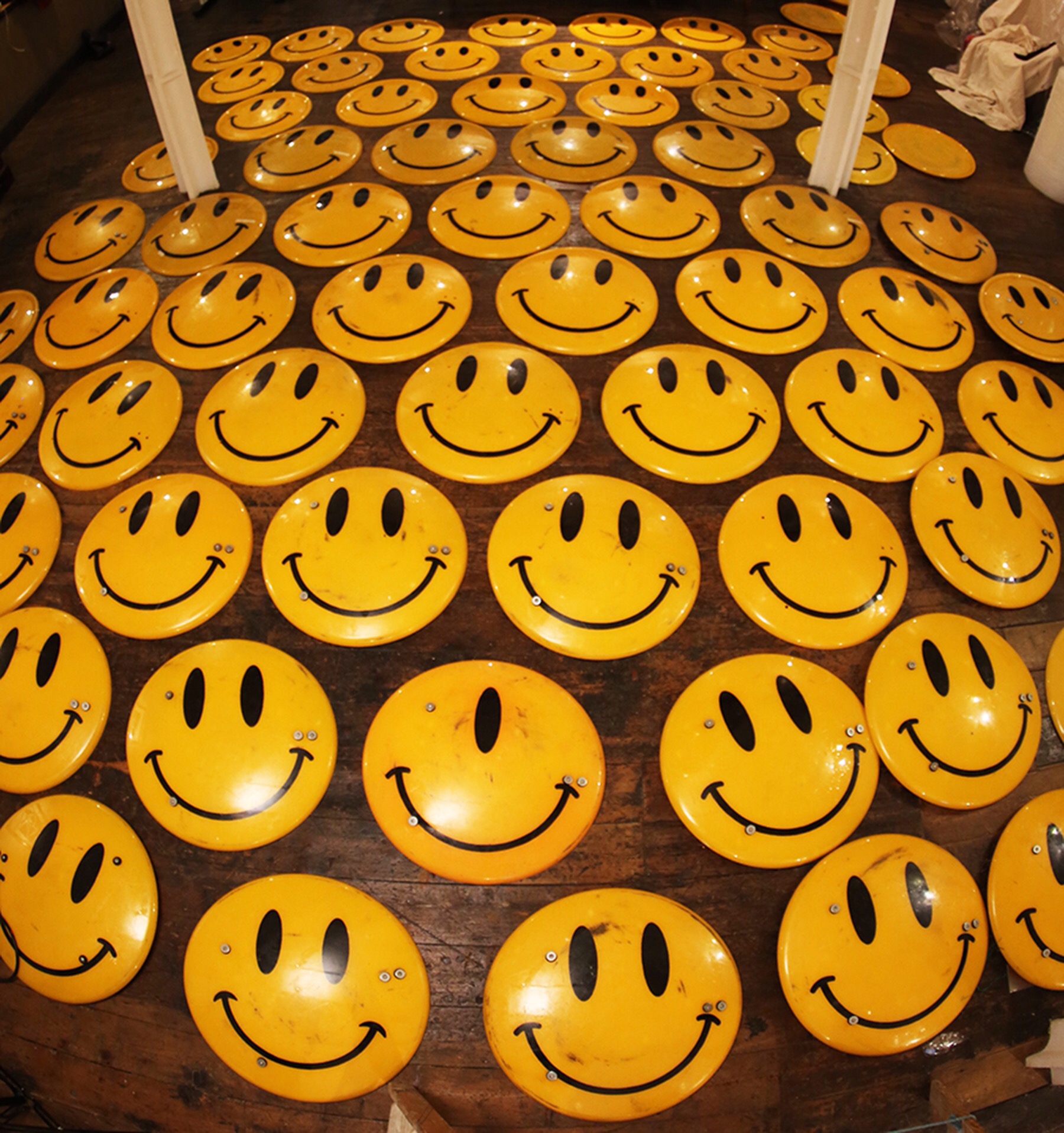 British artist, musician and anarchist, James Cauty has distinguished himself as a radical voice of dissent, producing work that draws on and subverts contemporary culture, across a career that has been spent breaking the rules. Known first as a musician, Cauty was a founding member of pop groups including The Orbs, The JAMMS and is recognised as a pioneer of the ambient house genre. In 1989 he co-founded The KLF, with his partner Bill Drummond, and the duo continued their partnership with the K Foundation, together creating a number of daring art 'actions', including in 1994 their most famous feat of burning 1 million pounds. @jamescauty
Gavin Grindon is Visiting Research Fellow at the Victoria & Albert Museum, and lecturer in contemporary art and curating at Essex University. He co-curated the exhibition Disobedient Objects (V&A, 2014-15), Gavin co-authored A User's Guide to Demanding the Impossible, first distributed in 2010 in occupied art schools across London during protests against cuts and fee rises. He is currently writing a history of activist-art and has published in Art History, the Oxford Art Journal, Third Text, Radical Philosophy and the Journal of Aesthetics and Protest.
@GavinGrindon
Cauty's latest work, 'Smiley Riot Shield' originated from his 2011 exhibition 'A Riot in a Jam Jar', a series showing violent episodes between British police and rioters including the London G20 protests in 2009 and the 2011 attack on the RollsRoyce carrying Prince Charles and Camilla, each expertly contained within the space of a jam jar. Cauty sourced a small number of ex-police riot 'Smiley Riot Shield' SRS 88, (appropriated police riot shield), acrylic paint on polycarbonate shields which he customised for the exhibition, but were subsequently never used in the show. In January 2012, Cauty's stepdaughter took part in the protest camp as part of Occupy St Paul's. Rumours arose that an eviction of the camp was imminent and that the police were likely to be heavy handed in their response.
On the request of his stepdaughter, Cauty located the shields in his studio, hand painted them in yellow to remove their aggressive overtones, and added the smiley face emblem to add a further non-violent resonance. The 'Smiley Riot Shield' series are created from prototype ex-police shields which have been manufactured for use in riot policing, complete with battle scars, marks and stains from their former use. The SRS 88 shields are hand painted in the studio, signed and numbered by the artist and are only available from Paul Stolper Gallery.
Categories
Tags