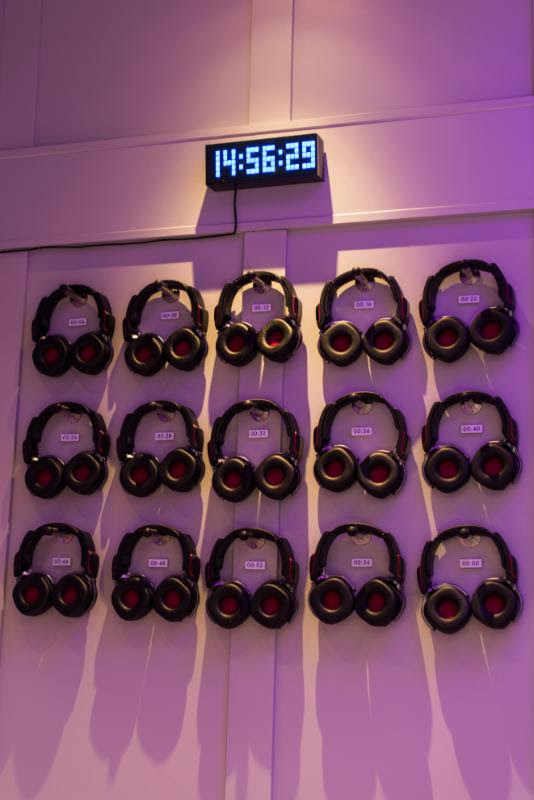 Visit The Fine Art Society Contemporary to interact with a site specific interactive performance by non zero one. Entitled Something You've Already Seen this work creates a dialogue about the role of the viewer and the dynamics between the visitor, the art and the gallery space.
Taking you on a 22 minute headphone journey throughout the entire 5 floors of the UK's oldest commercial dealership, this is a provocative and sometimes irreverent art experience – in homage to Duchamp.
The Exhibition What Marcel Duchamp Taught Me continues until November 5th and the performance is available all day every day (10 am to 6 pm Monday to Friday).
About The Exhibition
Until 5th November 2014
Marking the centenary of Duchamp's readymade, The Fine Art Society is presenting this major group exhibition What Marcel Duchamp Taught Me. It is the largest show in the history of the gallery, taking over the entire five floors of the Bond Street townhouse as over 50 Contemporary artists respond to Duchamp and his legacy. More Info: HERE
Further Reading
What Did Marcel Duchamp Teach Today's Artists? Londonist
Marcel Duchamp: exhibition to celebrate father of conceptual art:The Guardian
Categories
Tags