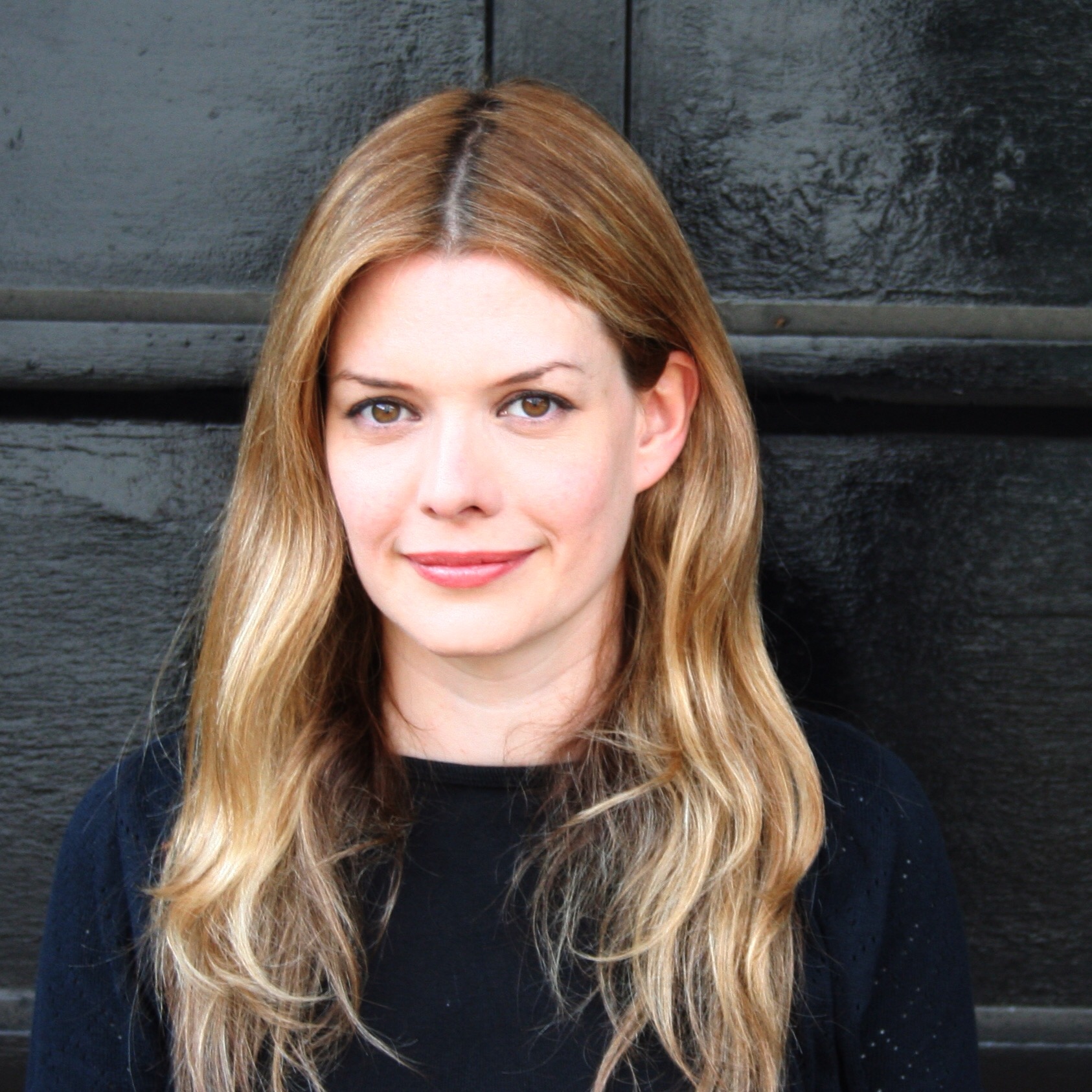 Multiplied The Contemporary Editions Fair from Christies opens next Friday 17th October.
FAD has chosen three artist and their galleries ahead of the opening giving you a sneak peak of what to expect. Up next we have Suzanne Moxhay being shown by BearSpace.
1. If you weren't an artist, what else would you be?
I would perhaps be working in the film industry, I went to art school with the vague intention of trying to break in to the art side of film but ended up becoming absorbed in making my own work.
2.Tell us a bit about your work and the main ideas that you explore in it
I create photomontages, using a combination of found material from old books and magazines, my own photographs and some painted elements. An idea can develop from something I've seen which triggers an interesting association with some source material in my archive of images. I look for the points where different images could connect to make something new or interesting and then build things up from there. I'm not looking for a sense of reality in the images, for example there are often discrepancies in scale or perspective that reveal the constructed nature of the image, as well as different print qualities. I want there to be some initial sense that the places could be real, but also that it starts to disintegrate the closer you look.
It's quite an intuitive process and often things will change over the course of making the work. I like that element of working with montage, that if you are working by putting images together you have to in some way be led by the images themselves and not just by a preconceived idea you may have had.
3. How do you start the process of making work?
I gather together material which I think could work together in some way and then embark on a process which involves both physical cut and paste in the studio and digital manipulation. I often start by building up a montage from fragments of images cut and pasted onto glass panels I have set up in my studio, photographing this and then building it up and manipulating it on the computer. It's a method that was originally inspired my an old film making technique called matte painting- where parts of a scene that could not be created in reality were painted on glass panels and then combined in camera with the live action footage on the set.
4. Do you ever think about whether a work will make a print edition when you start on a piece?
As my work is photographic it will always exist as an edition, there is no one original piece, so if I feel that the piece is successful I know it will end up being an edition.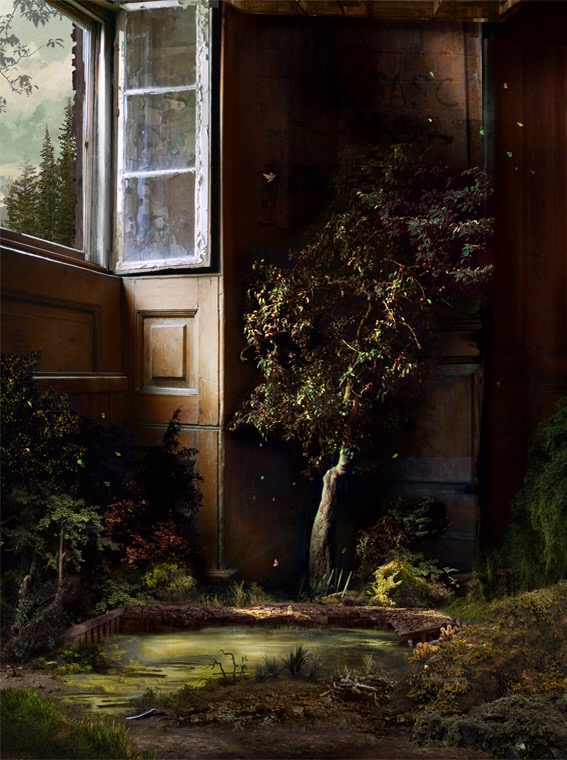 Wood Panel' is a new edition being launched for the fair.
5. Why do you think prints are so popular?
I think prints are popular because printmaking is a diverse and interesting medium which encompasses a wide range artists and techniques. As prints are generally cheaper to buy than one off paintings or sculptures the possibility of owning an original artwork is opened up to a wider audience.
6. Do you consider the viewer, when making your work?
Within the image there is careful consideration of how the viewer is positioned in relation to the space, especially as the environments are generally empty.
7 . What work will you be exhibiting at Multiplied?
I will be showing several pieces from a new series of work which combine different fragments of interiors, rooms which at first seem believable but don't quite make sense, which play on discrepancies of scale and the boundaries between interior/ exterior space.
8. Some people don't think of editions / prints as 'real art', what's your view?
This seems like a bit of an outdated view, especially as photography has been accepted as an art form for some time now.
9. What do you have planned for the rest of the year?
I will be busy preparing work for an exhibition in Italy and shows coming up in London early next year.
10. What art exhibitions are you looking forward to during Frieze week?
I am looking forward to seeing the 'Constructing Worlds' exhibition at the Barbican and the interesting series of films that are being shown in conjunction with it.
11. If you had £5,900 to spend on artworks, what would you buy?
It's difficult, I would like to buy a piece by John Stezaker if I could afford it.
Multiplied Contemporary Art in Editions Fair 17th – 20th October at Christies 85 Old Brompton Rd
London multipliedartfair.com
Categories
Tags