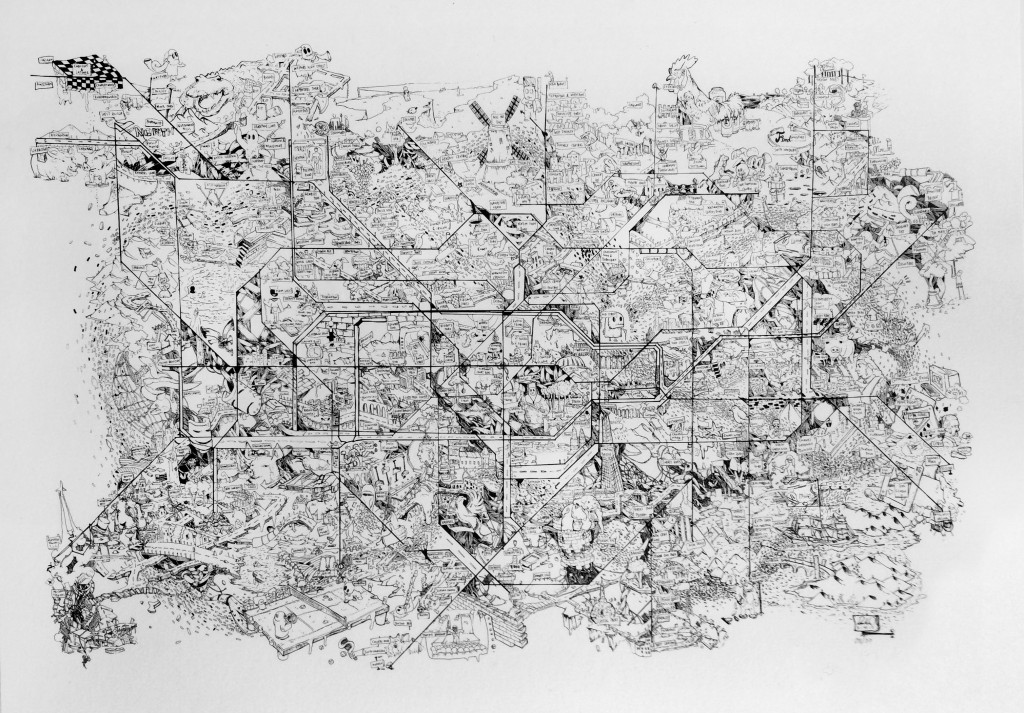 Copyright Damilola Odusote TFL String Underground Map Silk Screen Print and Hand stitched string on Paper
Multiplied The Contemporary Editions Fair from Christies opens next Friday 17th October.
FAD has chosen three artist and their galleries ahead of the opening giving you a sneak peak of what to expect. Up Next We have Damilola Odusote being shown by Kamba Gallery.
1. If you weren't an artist, what else would you be?
Maybe an architect or fashion designer.
2. Tell us a bit about your work and the main ideas that you explore in it.
My work is quite varied, some are parts inspired by a variety of ideas, seamlessly merging together as a contrasting yet complementary abstract fine lined artwork. Others may be just simple ironic ideas, illustrated through the use of familiar objects. However throughout all the different forms and styles, there is an underlining core idea of questioning what you think you see and know, some might say an illusion of the pen or a way of unlocking the imagination.
3. How do you start the process of making work?
Erm, sometimes I can sit and think for days trying to visualise an artwork, other times it comes straight away and I put pen to paper or brush to canvas, and create there and then. I find it hard to leave an artwork half completed.
4. Do you ever think about whether a work will make a print edition when you start on a piece? No for me, my whole mind is focused on creating the artwork, I am not thinking about sales, or exhibiting.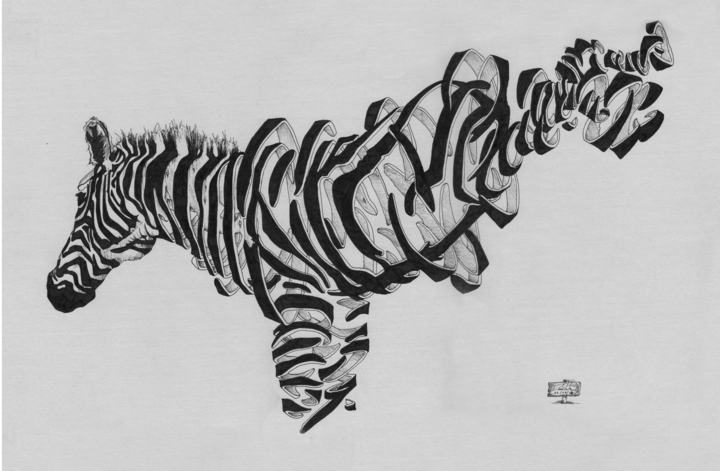 Damilola Odusote Zebra Silk Screen original Original Silk screen print 2014 50x40cm
5. Why do you think prints are so popular?
They are accessible yet still retain their value, and give the artist that much more control over their work
6. Do you consider the viewer, when making your work?
Yes, for me it about communicating, no matter how abstract or literal I'm being. There may be things I want a viewer to see, but undoubtedly there are always hidden elements that I want them to find and interpret for themselves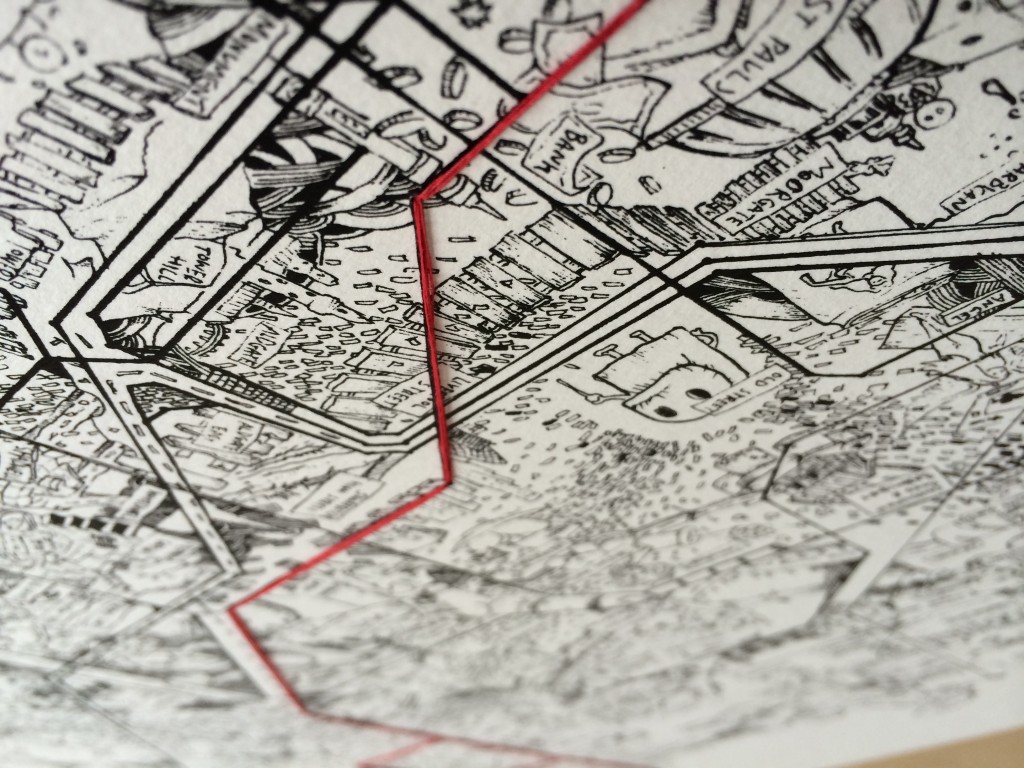 Copyright Damilola Odusote TFL String Underground Map Silk Screen Print and Hand stitched string on Paper
7. What work will you be exhibiting at Multiplied?
A very popular TFL String Print of the London Underground, all the underground named stations are reinterpreted and illustrated with fun, irony and humour. Some prints have been worked into again to become unique artworks themselves, once again taking a step away from a print just being a replication.
8. Some people don't think of editions / prints as 'real art', what's your view?
Of course they are, they are a series, there is is a process, just like creating a series of sculptures or paintings.
9. What do you have planned for the rest of the year?
Relaxing and looking to build on my current success.
10. What art exhibitions are you looking forward to during Frieze week?
TOAF and AAF
11. If you had £5,900 to spend on artworks, what would you buy?
Something less known but more inspiring .

Damilola Odusote "Take a walk" 25 x 25cm Ink & handstitched string in paper 2014
Multiplied Contemporary Art in Editions Fair 17th – 20th October at Christies 85 Old Brompton Rd
London multipliedartfair.com
Categories
Tags