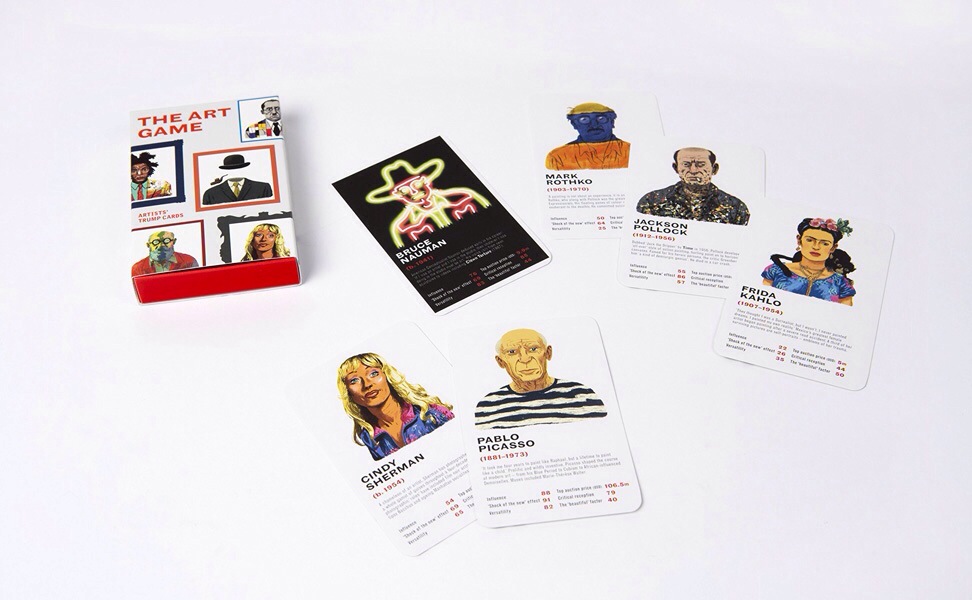 The wonderful folk at Laurence King have given us 5 packs of ' The Art Game: Artists' Trump Cards to give away.
All you have to do to be in with a chance of winning is to like our Facebook Page at www.facebook.com/FADartnews
We will be picking five names as random in the first week of September.
Piet Mondrian or Andy Warhol – Damien Hirst or Banksy – whose artworks have been the most influential? The most shocking? The most expensive? How about their versatility or critical reception? These playing cards allow art lovers of all ages to play their favourite artists against each other to discover who rules the art world.
Artists Included:
Pablo Picasso, Henri Matisse,René Magritte,Aleksandr Rodchenko,
Salvador Dalí,Marc Chagall,Marcel Duchamp,Frida Kahlo,Piet Mondrian,Edward Hopper,Jackson Pollock, Mark Rothko,Francis Bacon,Robert Rauschenberg,Andy Warhol,Bruce Nauman,Joseph Beuys,Christo and Jeanne-Claude, Jean-Michel Basquiat,David Hockney,Louise Bourgeois,Cindy Sherman,Gerhard Richter,Marina Abramovi?,Lucian Freud,Andreas Gursky,Maurizio Cattelan,Takashi Murakami,Jeff Koons,Damien Hirst,Ai Weiwei,Banksy.
Read More about Artist Trump Cards HERE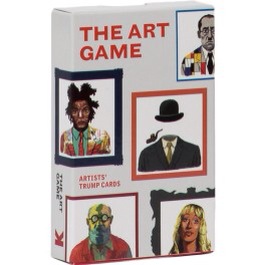 Terms + Conditions
1. Offer available until Friday August 28th .
2. Offer not transferable and cannot be used in conjunction with any other offer.
3. There is no cash alternative.
4. Offer is subject to the promotional partner's own terms and conditions
5. Offer only available online through FADwebsite
6. A FAD promotion.
Categories
Tags