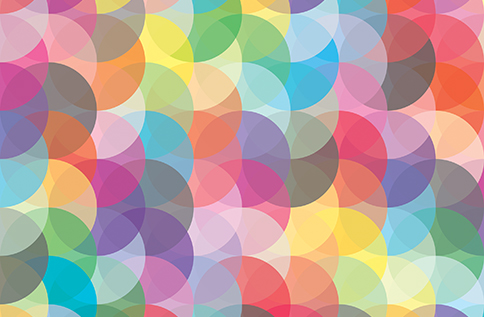 Tim Head Fictions 1 2013/14-Unique inkjet print on Dibond. 250 x 125 cm.
Former Haunch of Venison London directors Ben Tufnell and Matt Watkins launch a new gallery, Parafin, in Woodstock Street, Mayfair, in September 2014. They are joined by the founder of London gallery Master Piper, Nicholas Rhodes.
Located at 18 Woodstock Street, just off New Bond Street, Parafin will represent a broad selection of contemporary artists from emerging names to established international figures.
The upcoming exhibition programme will feature solo presenta- tions by young London-based Czech painter Hynek Martinec, major Cuban-American artist Enrique Martínez Celaya, impor- tant British artist Tim Head and the young painter and sculptor Hugo Wilson. Gallery artists also include Justin Mortimer, Katie Paterson, Hiraki Sawa, Uwe Wittwer and the estate of Nancy Holt.
Ben Tufnell comments:
'The opening of Parafin in Woodstock Street fulfils our shared ambition to work with an outstanding group of contemporary artists. Having lived and worked in London for many years we're greatly looking forward to playing a further part in a vibrant and increasingly international gallery community in Mayfair.'
Gallery artists:
Tim Head, Hynek Martinec, Justin Mortimer, Hiraki Sawa Uwe Wittwer, Nancy Holt, Enrique Martínez Celaya, Katie Paterson, Hugo Wilson.
18 Woodstock Street London W1C 2AL www.parafin.co.uk
Ben Tufnell is a curator with twenty years of experience within the art world. Tufnell was a curator at Tate Britain 1997–2006, organising major exhibitions such as retrospectives of Michael Andrews (2000), Hamish Fulton (2002) and Bridget Riley (2003). From 2006 to 2013 Tufnell was Director of Exhibitions for Haunch of Venison, working closely with artists including Richard Long, Giuseppe Penone, James Rosenquist and Frank Stella, and coordinating the gallery's acclaimed exhibitions programme across their sites in London, Zurich, Berlin and New York. He is widely recognised as an expert on Land art, recently co-curating the Arts Council's travelling exhibition, Uncommon Ground: Land Art in Britain 1967–1979.
Matt Watkins was Director of Communications and Creative Director at Haunch of Venison from 2006-2013. He began his career at Tate magazine in 1999, going on to become the publisher of Tate Etc. at its launch in 2004, before joining Haunch of Venison as Head of Publications in 2005. He is also a designer and publisher and has helped design and produce books with artists including Richard Long, Frank Stella, Wim Wenders and Giuseppe Penone.
From 2009-2011 Nicholas Rhodes directed the London gallery and publisher Master Piper, whose exhibition programme focused on work by emerging international artists and curators. He was previously a sales consultant with Albion Gallery in London, working with artists including Ai Weiwei, Xu Bing, Tatsuo Miyajima, Jitish Kallat and Jaume Plensa, and has worked as
an independent arts consultant in Asia and Japan.
Woodstock Street is located on the northern edge of Mayfair, London, between New Bond Street (via Blenheim Street) and Oxford Street. Parafin is situated near to the historic tiled Art Deco façade of auction house Bonhams.
Categories
Tags