Still from Nostalgia (1983)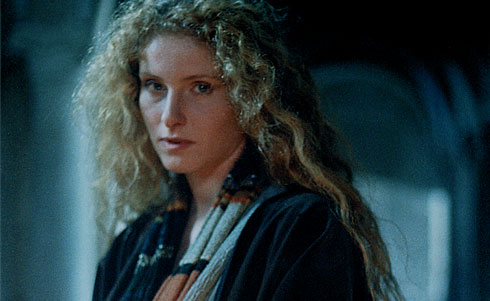 Still from Nostalgia (1983)
27th Jul Zabludowicz Collection FREE 7pm
To accompany Sam Falls' solo exhibition the Zabludowicz Collection are screening a selection of films by Russian director Andrei Tarkovsky. This Sunday they are screening NOSTALGIA (1983), Dir. Andrei Tarkovsky Running time: 120 mins.
Tarkovsky's unforgettably haunting film, his first to be made outside Russia, explores the melancholy of the expatriate through the film's protagonist, Gorchakov (Oleg Yankovsky), a Russian poet researching in Italy. Arriving at a Tuscan village spa with his beautiful Italian interpreter, Gorchakov is visited by memories of Russia and of his wife and children, and encounters the local mystic, who sets him a challenging task. As in all of Tarkovsky's films, nature and the elements of fire and water, music, painting and poetry, and the contrast of black and white and colour photography, play a major role.
(Courtesy of the Artificial Eye website).
Drinks from 6.30pm Screening starts at 7pm FREE
The screenings will take place in the Zabludowicz Collection library which seats 30 people. As capacity is limited advance you need to book in advance: LINK
About Mark Westall