WEEK: 22nd July – 27th July
There are loads of art events such as private views, artists talks, and screenings happening around London, and often it is impossible to choose where to go and what to see. To help you with the choice Jenny Judova from Art Map London will be advising on what events seem worth attending during the week.
Tuesday 22 July
Strand Gallery, 6:30-8:30pm private view 'beyond limit speed ii' group show
32 John Adam St WC2N 6BP
Artists: Bruce, Carlie Simpkin, Carrie Grainger, Cat Ross, Charley Gradidge, Charlotte Johnson, Dan Guest, David Fines, Ellen Fenton, Esther Thomas, Flo Yapp, Joe Presland, Katie Simmons, Laura Greenway, Lizy Bending, Louise Scillitoe-Brown, Mari Liew Yu Lin, Mario Varas Sanchez, Mervenil Emiroglu, Morwenna Lake, Peter Hanmer, Rachel Day, Rebecca Marsh, Rupesh Dangol, Samantha Briscoe, Stephanie Hadingham
This two-part spectacle demonstrates three years of study from post-graduate fine art students. The artists cumulative Liquid Brick delivers the utmost of Contemporary Art including transpiring painters, print makers and sculptors who engage in many current issues. Ranging from confrontation and disruption, to the pure joy of mark making expressively.
http://www.liquidbrick.co.uk 
Wednesday 23 July
The Vaults, 7-11pm performance The Red Shoes
The Vaults, Leake Street, London, SE1 7NN
Tangerino was set up by Lil and Kitty Rice early last year. They wanted to find a way of mixing a love of music, art, theatre and circus and so in June 2013 put on our their first show.
The Show of The Red Shoes is inspired by Hans Christian Anderson's tale, addressing the themes of the story as opposed to the narrative. There will be five circus acts accompanied by five different instruments. Expect elements of promenade theatre, original music and incredible acrobatics.
http://www.the-vaults.org/#!the-red-shoes/c1d2x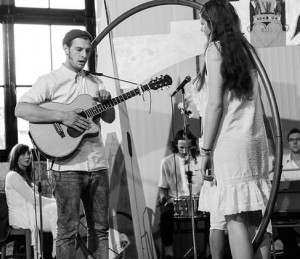 Thursday 24 July
Hysteria, 6:30pm Hysteria launch 'Abjection' 
Loud & Western 59-65 Broughton Road, Fulham SW6 2LE
In celebration of another HYSTERIA milestone, we would like to invite you to join us for a fantastic evening of thought-provoking feminist performances and poetry. Join us at Loud & Western, on the 24th of July and experience performances by HELENA WALSH, GIULIA LOI,AMA JOSEPHINE BUDGE and ANDIE MACARIO.
This issue is based around the theme 'ABJECTION' and features contributions from artists Melanie Bonajo, Xaviera Simmons, scholarsLaura Sjoberg,Monica J. Casper, poets June Jordan and Maja Lee Langvad to name a few.
In addition to the launch, that night will also be the last evening to view 'BIG DEAL MARVELLOUS MIX-UPS X1', a exciting exhibition held at Loud & Western and curated by Vanya Balogh & Danny Pockets. A preview of the exhibition by The Organ 'zine can be found here.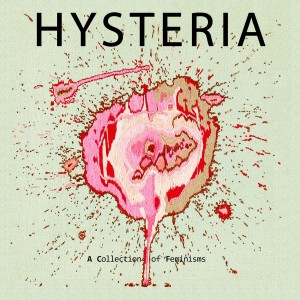 The Outsiders, 6-9pm Sickboy 'Make it Last Forever'
8 Greek Street, Soho, London, W1D4DG
A leading artist to emerge from Bristol's infamous graffiti scene, Sickboy's humorous and subversive
street exploits have firmly placed him in the upper echelons of the British street art movement.
With appearances in Banksy's Oscar nominated 'Exit Through The Gift Shop' and impromptu public
installations outside the Tate Modern, Sickboy's return to London with a full-scale exhibition
celebrates a poignant embodiment of the artist's inspirations to date.
http://www.theoutsiders.net/exhibition/132,sickboy-make-it-last-forever 
Pi Artworks London, 6:30-9pm private view 'A House is not a Hotel'
55 Eastcastle Street, W1W 8EG, London, UK
Artists: Steven Morgana, Christian Newby, Lisa Slominski, Theodoros Stamatogiannis, Farniyaz Zaker
Itinerancy has increasingly become one of the primary characteristics that differentiate the lifestyles of the people, particularly the young, of contemporary western societies from the lifestyles of their predecessors. We move from city to city, rented accommodation to rented accommodation at an ever-increasing pace. A consequence of employment becoming increasingly flexible and precarious as well as a workforce that is more skilled and less laden with material and maternal/paternal commitments than its precursors. It is a process that is also hastened by a housing market in which supply and demand have slowly drifted apart from each other. This situation is nowhere more evident than in London, a city in which the migratory flow around and through it happens at an exhilarating pace and where the ideologically driven discourse on how to manage the places we live in is at its most charged.
http://www.piartworks.com/english/sergiler_cc.php?recordID=140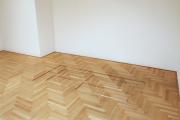 Friday 25 July
Jerwood Space, 5-8pm last Friday late Jerwood Makers Open 
171 Union Street City of London SE1 0LN, United Kingdom
Artists: Maisie Broadhead, Linda Brothwell, Adam Buick, Nahoko Kojima, Roanna Wells.
Jerwood Makers Open 2013 is a unique commissioning opportunity which recognises rising stars in the world of applied arts. The Jerwood Makers Open exhibition will be open until 8pm as part of SLAM Fridays, the last Friday of every month.
http://jerwoodvisualarts.org/jerwood-makers-open-a-slam-last-friday-event 
Bearspace, 6-9pm private view Victoria Arney soloshow 
152 Deptford High Street London SE8 3PQ
Victoria's practice is heavily invested within the craft of traditional drawing methods, ranging from drawings, stencils and etchings through to painting. She uses this rich history within print making to construct a conversation between the old and new, while using subject matter to describe this break in nature. The show is a result of three years of focus within this discipline of print and drawing. The work itself consists of landscapes drawn with Arney's distinct style and touch. The sources of these prints are images found on the Internet, of contemporary landscapes, vast seas, forests, ruin, decay and disasters. These landscapes hold the sublime nature of catastrophe, places fractured by physical shifts.
http://www.bearspace.co.uk/exhibitions/dream-life-of-debris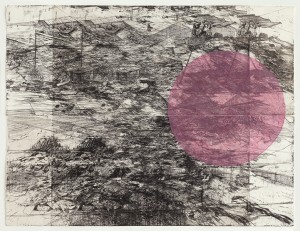 Saturday 26 JulyPump House Gallery, 10am-1pm exhibition Outhouse 'Imaginariums: A Schools Exhibition – Documenting the Demolition'
Engineer's House, Prince of Wales Drive, SW8 4BL
The iconic Battersea Gasholders are being dismantled. Artist Amy Hughes has worked with pupils from Griffin, St George's, John Burns and St Mary's primary schools to create an exhibition which will document the life of this architectural landmark which has dominated the London skyline for over 90 years and standing as monuments of the area's rich industrial past.
http://pumphousegallery.org.uk/participation/imaginariums-a-schools-exhibition-documenting-the-demolition 
Sunday 27 July
Zabludowicz Collection (offsite), 12-6pm drop in Families Create Special at Alma Street Fair Inkerman Road, NW5.
Families Create at Alma Street Fair is a special project as part of our Families Create programme, a series of free, drop-in practical workshops for children that run every Saturday, at the Zabludowicz Collection. Pop in any time between 2-5pm.
Please note this is an off-site event. Alma Street Fair location: We will be located in the Art Area of the fair on Inkerman Road, NW5.
Categories
Tags