Currently on show at the 'Zabludowicz Invites' is Victoria Adam whose practice involves a close look at materials, often everyday and commonplace products, which are transformed into sculptural and formal compositions that draws tension between the rough and the raw, the polished and the refined.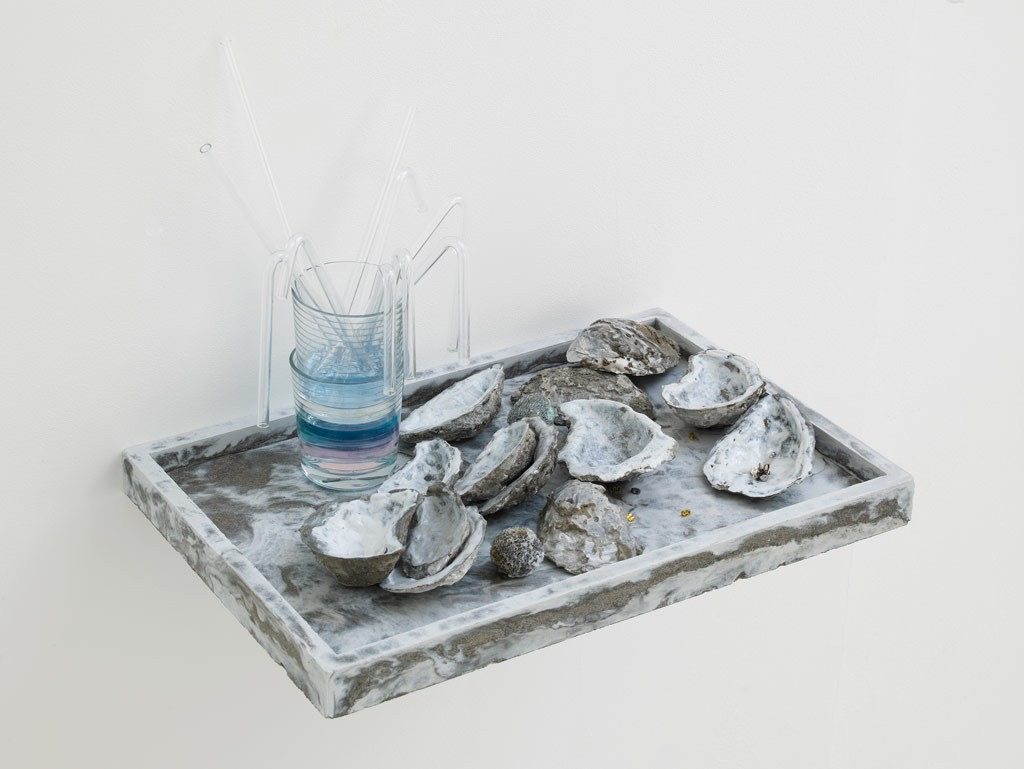 Victoria utilises shells, coins, air fresheners, food trays, compost, fridge magnets and fossils making for an interesting dynamic, by also using the language of bathroom and toiletries she exposes our collective anxieties surrounding these private and intimate places. Our desire to decorate our toilets and bathrooms with shells and the like stem from our collective need to subvert attention away from our basic human function and aim to beautify the unseemly.
The artist is fascinated by ritual and routine, of the everyday items that punctuate our lives, discarded cherry pips, the diet Coke, tea and whisky are infused into the very being of the sculptural forms, makes the work simultaneously elegant and grubby. This is a powerful paradox, a simple and effective dichotomy.
This is an artist who is exploring the gap in between the sacred and profane, on one level her pieces may appear like mini shrines but decorated with the discarded.
The title of the exhibition at the Zabludowicz is also ambiguous. It is the symbol –' ??', which takes its name from an interpretation of the alchemical symbol for lunar caustic a material more commonly known as silver nitrate. The substance can cauterize wounds, and is still used in medicine today.
Victoria Adam (b. 1983, Somerset) graduated from the Royal Academy of Art in 2015 and previously attended the Slade. Recent solo exhibitions include: Leks at Marian Cramer Projects, Amsterdam, 2016, and middens? at Kingsgate Workshops, London, 2015. Group exhibitions include: Either Those Curtains at FOLD, London, 2016, Wronguns with AGENCY AGENCY, Brussels, 2016, and Chalk Blush at Kinman, London, 2014.
The exhibition runs until the 17th July.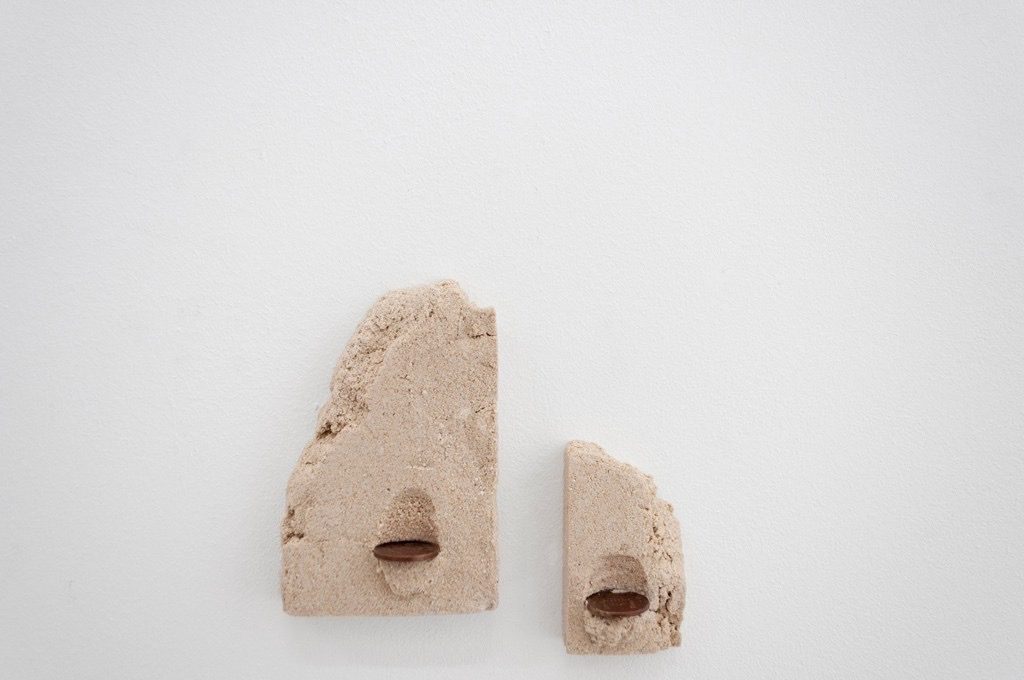 Categories
Tags