Art critic Tabish Khan brings you 'The Top Art Exhibitions to see in London' this week 23/09/18. Each one comes with a concise review to help you decide whether it's for you. Hurry, as all close soon: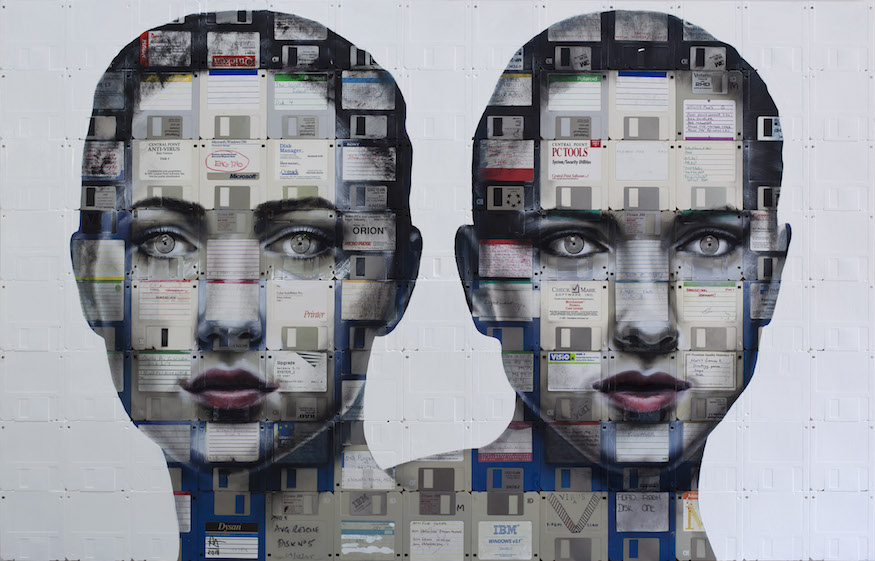 Nick Gentry & Seo Young-Deok – Human Connection @ Opera gallery
Two artists create portraits using distinctive materials that have their own history to them. Nick Gentry creates work using floppy disks and film, while Seo Young Deok's monumental sculptures are made up of bicycle chains. Both artists use an item with its own memory to create new memories. Until 28 September.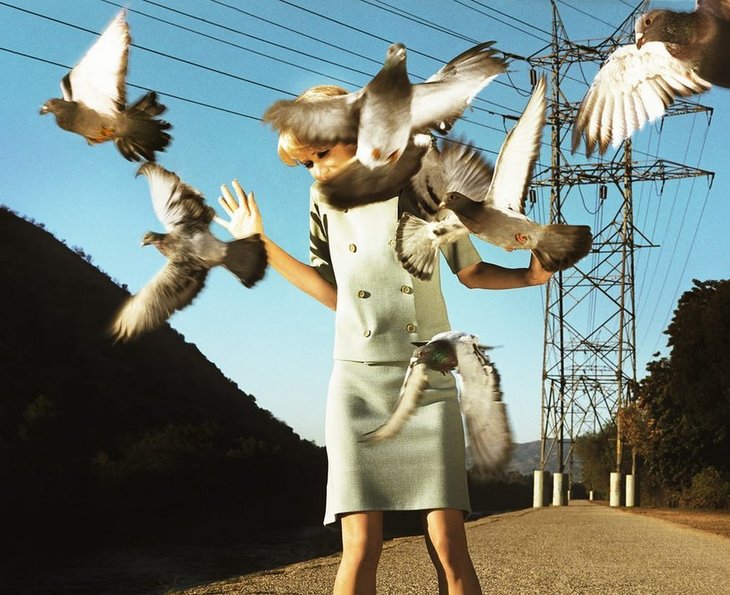 Alex Prager: Silver Lake Drive @ The Photographers' Gallery
A woman is surrounded by pigeons, while groups of people sit quietly in a cinema or relax on a beach. All these photographs have a cinematic gloss to them and it comes as no surprise to see they are carefully staged to give them a surreal air. There's star power here too as Bryce Dallas Howard stars in a short film where she leaps from a building. It's a quirky show filled with gorgeous photography and film. Until 4 October.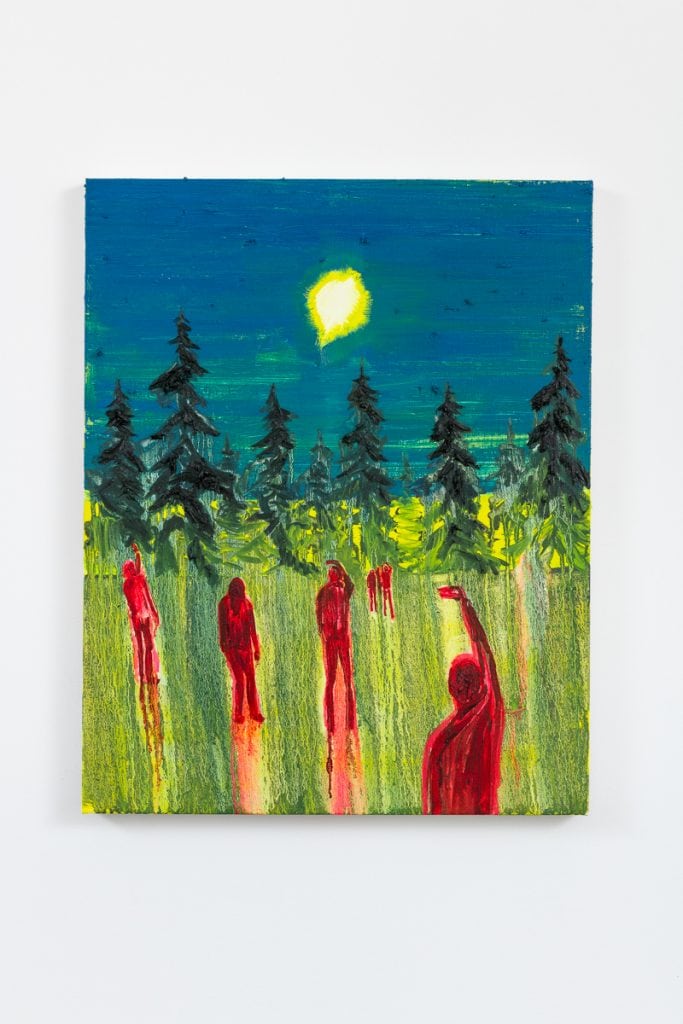 Kim Dorland: Terror Management Theory @ Beers London
A dark silhouette stands in the woods, face lit up with smartphone glow. A meteor heads to earth and everyone is too busy recording it on their phones. This is the end times in the age of social media in these atmospheric, and often humorous, paintings. Until 6 October.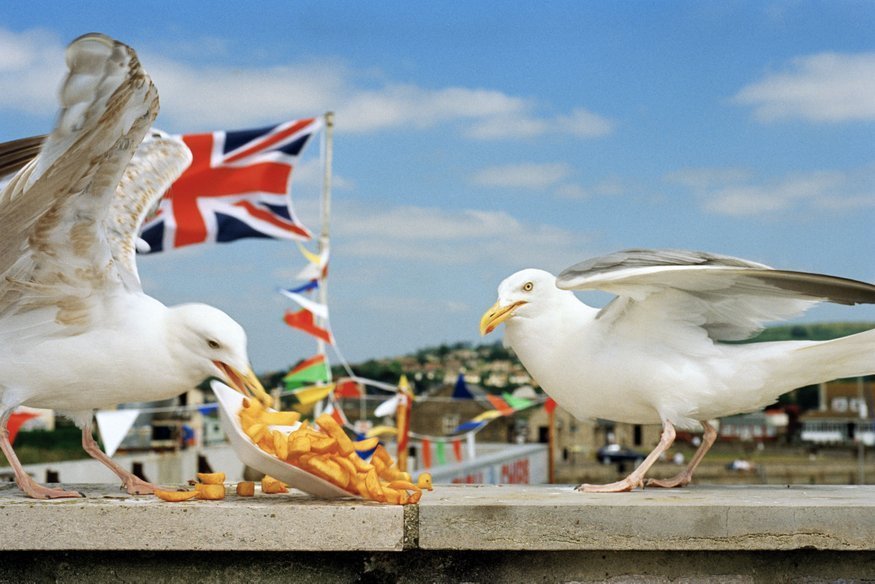 The Great British Seaside @ National Maritime Museum
Summer may feel like it's over but here's a chance to look back at British seaside photography from men in suits sunbathing (yes, there was a time when people wore suits to the beach), to modern families hitting the beach today. It will have you salivating for some fish and chips by the sea. Until 30 September. 
Flower Fairies: Botanical Magic @ Garden Museum
Fairies merge with flowers, from a rose to a nightshade. Cicely Mary Barker's illustration may trigger childhood memories in many who remember them, or have tea towels bearing these illustration. Yes, they're uber-kitsch but hard not to love. Until 30 September.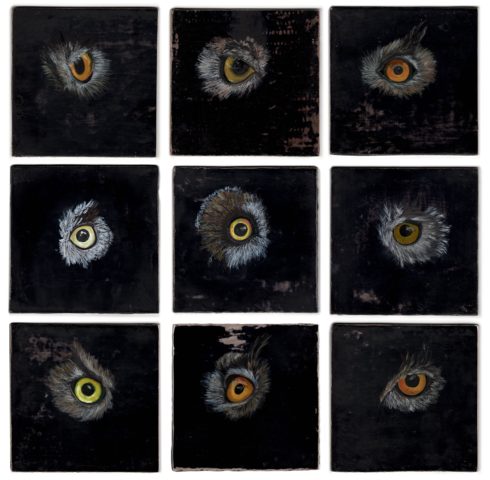 Seen Unseen @ Long & Ryle
Detailed drawings of wilderness, swing between Juliette Losq's overgrown chaos to Sue William Acourt's serene open landscapes. Throw in Melanie Miller's mini vanitas paintings and we have a collection of female contemporary landscape artists all taking this traditional genre in their own distinct directions. Until 4 October. 
Sounds and Sorcery @ The Vaults, Waterloo
Fans of Fantasia will love this immersive experience that merges video, theatre, impressive sets and kinetic art in an enthralling experience. Step over volcanic ground, watch an animal ballet and wander through a forest in the tunnels near Waterloo station. Until 30 September. 
All images copyright the artists and courtesy the gallery. Seaside photo copyright Magnum photos. Fairies image copyright the estate of Cicely May Barker. Fantasia image copyright Lawrence Howe. Seen unseen image copyright Melanie Miller.
Categories
Tags