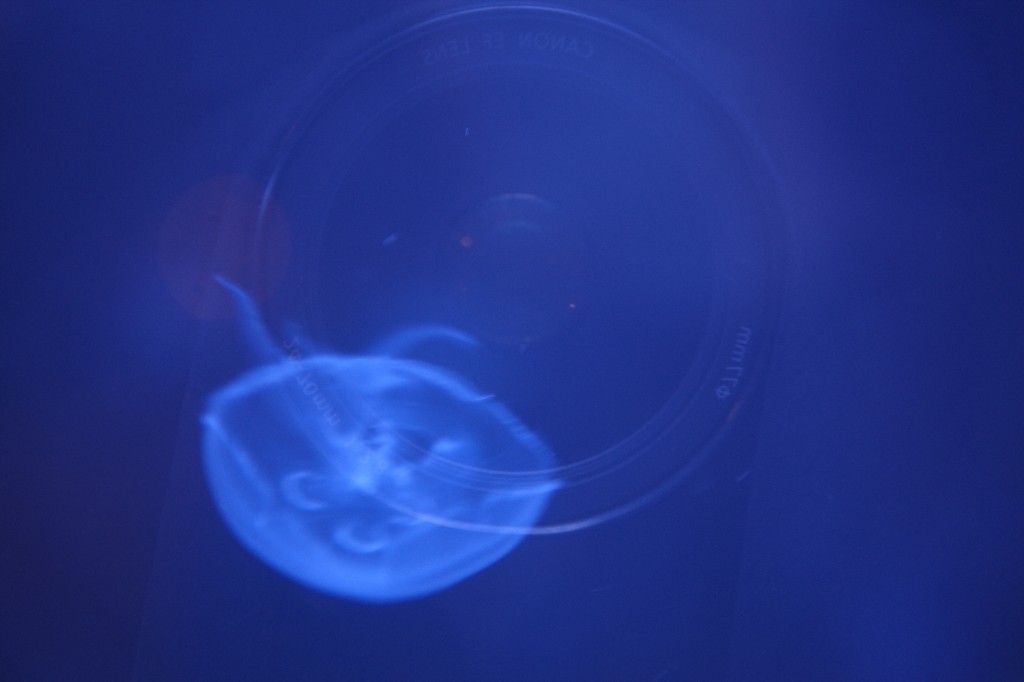 The Physical Possibility of Inspiring Imagination in the Mind of Somebody Living' Live Streamed onto FAD 10pm – 1am this weekend Sat/Sun/Mon
To Celebrate The Liverpool Biennial FAD gallery has teamed up with Gazeli Art House to live stream
the latest project by artist duo Walter Hugo & Zoniel. 'The Physical Possibility of Inspiring Imagination in the Mind of Somebody Living' is a temporary, large-scale, site-specific installation located in Toxteth, Liverpool.
Every evening this weekend from (10pm – 1am (live)) as part of the durational site-specific project in Liverpool, FAD online will be live- streaming from within the jellyfish tank. Using the front page of FAD as a screen, viewers will be able see through the tank into the streets of Toxteth.
The psychedelic display is intended to have a discordant presence within the building and to intrigue those in the surrounding area. Walter Hugo & Zoniel are interested in the idea that art within the public realm has the potential to inspire; and they have decided to allow natural word of mouth within the community to generate interest in, and ownership of, the project. Rather than a marketing campaign, they have silently opened the installation for the residents of the area.
About The Artists
?Walter Hugo & Zoniel are a young London based Artist duo. Multi-disciplinary in their practice, much of Walter & Zoniel's work is centred on utilising scientific process and pioneering the modern development of early photographic techniques. Devoid of the overwhelmingly polished look of a contemporary photograph, their evolved ambrotypes, tintypes, salt prints and pigment prints are not only laboured with the marks of their own hand making, but also capture the life of the subject in an unparalleled way.
Walter Hugo & Zoniel have exhibited nationally and internationally including shows in Tel Aviv and New York. They have had work displayed in museums including Tate Britain, and have most recently been nominated for the 2014 Paul Huf prize in Amsterdam.
Categories
Tags