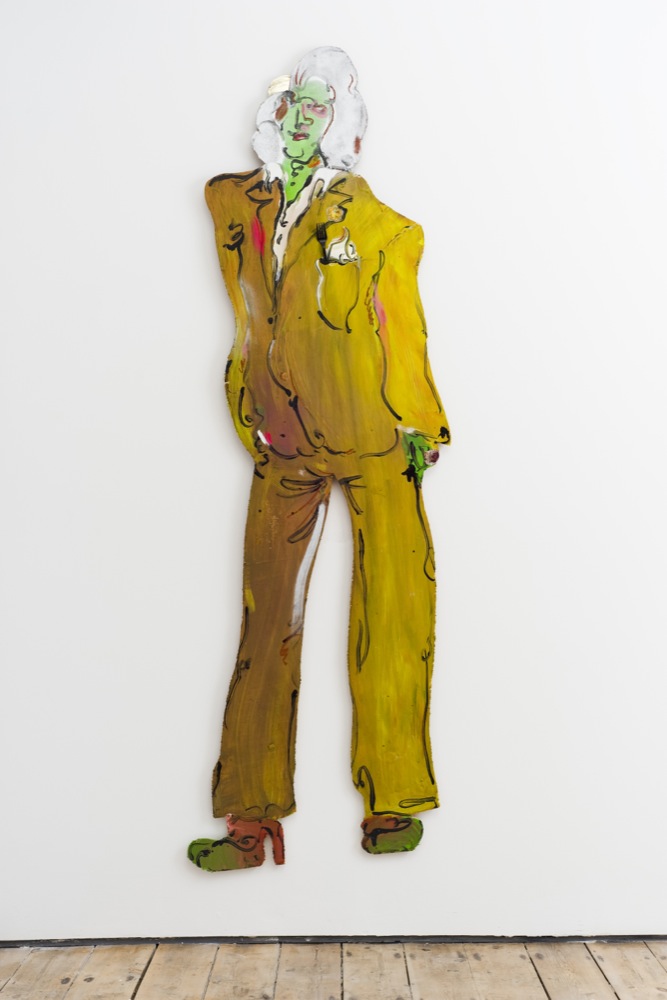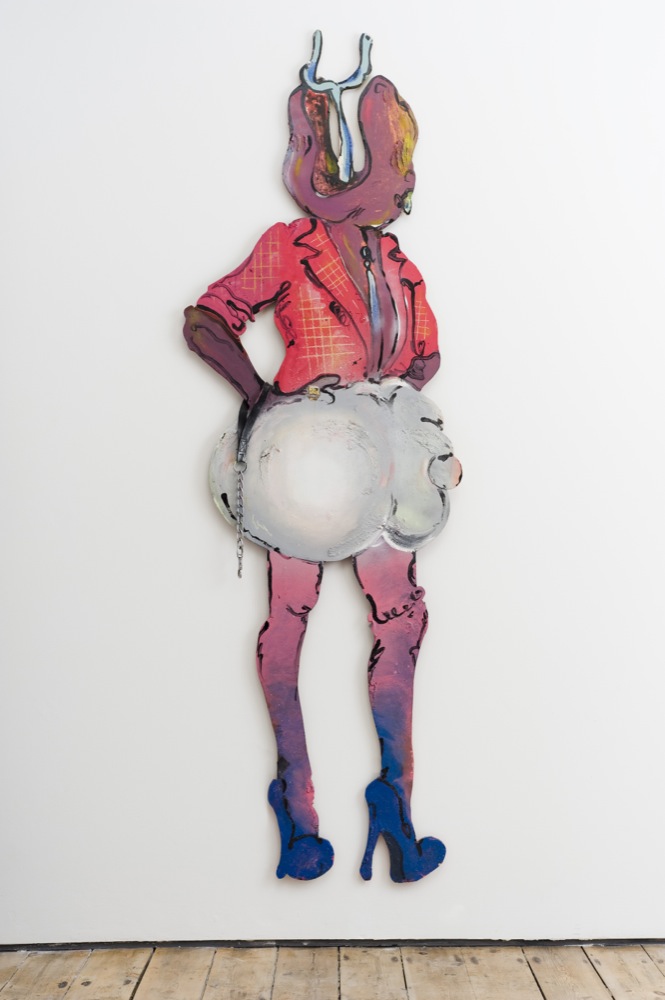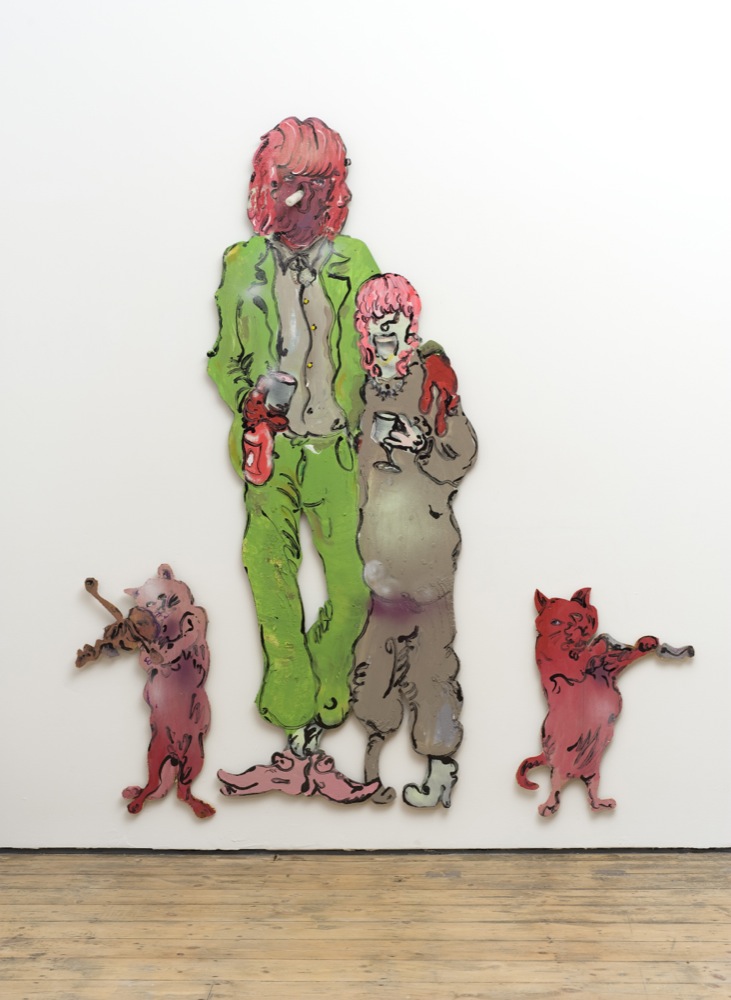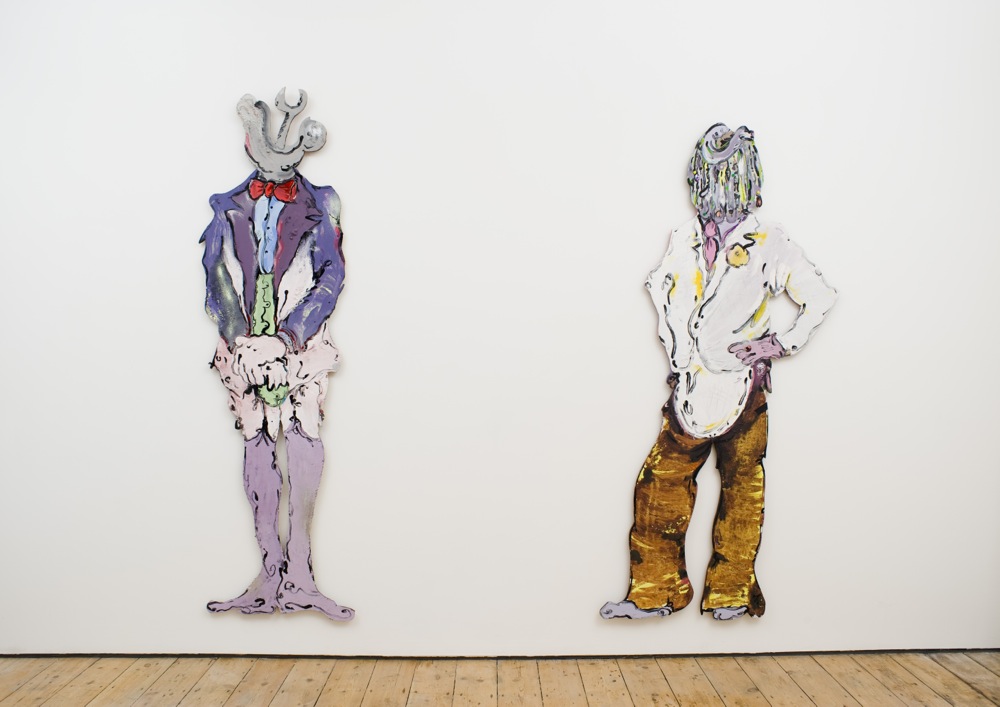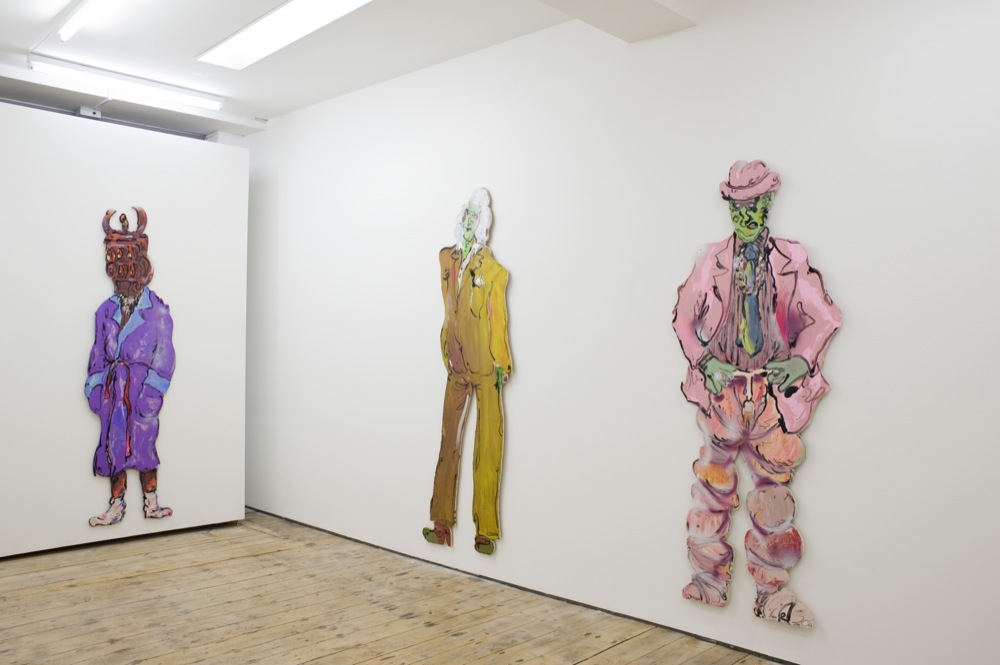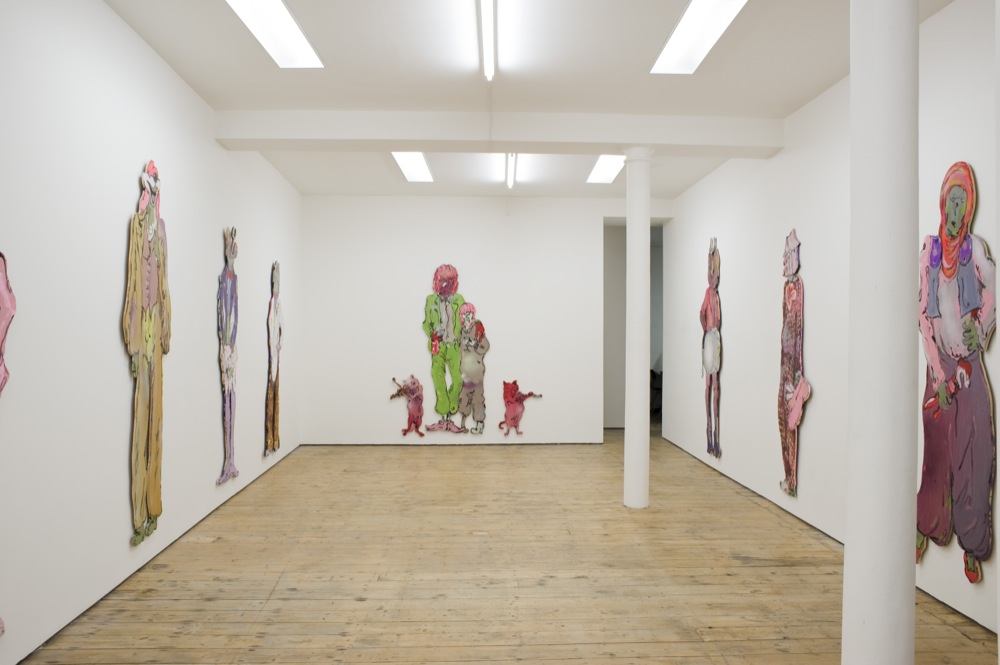 30th April – 7th June 2014. VITRINE Bermondsey Street and Bermondsey Square. www.vitrinegallery.co.uk
VITRINE is to present the solo exhibition of London-­?based artist Edwin Burdis, who has been represented by the gallery since Autumn 2013. Burdis's exhibition uses VITRINE's two spaces in Bermondsey and presents a new series of paintings, exploring themes of identity and character through the lens of the artists' loosely woven narrative.
Burdis realises work via a diverse spectrum of production that spans painting, sound, sculpture and drawing. Increasingly, his physical work then lays down a platform for building narrative or performance, as seen in his recent series of operettas.
'The Plumbers' is a new series of paintings produced over the past year, in which the artist carves life-­?size figures from plywood then in his signature style, using household acrylic paint; he brings a spectrum of characters to life. A tribe of plumbers with names and individual characters, waiting to enter centre stage. Concomitantly each one is a self-­?portrait of a young man in all his contemporary guises. These works are also the first series to incorporate collage within the paint; eyes, pearl earrings and clothing embellishments.
Burdis describes his
"own cast of characters -­? The players. the singers. the losers and the winners. a band. a bunch. a group. clean water in to the home. clean water forever. boiling hot and ice cold. clean good water for all."
Having clean water in your home is the height of contemporary sophistication and innovation, a reality that Burdis is quick to point out and threads through these works. Drinking, taking a shower, using the toilet or running a tap; these everyday tasks are depicted by a number of the paintings. The tools of our luxury – spanners, pipes and violin playing cats -­? are hung amongst them, also painted and cut from plywood. As in Burdis' recent works 'Mega Dairy Pig Farm' and 'Fruit Machine' the workings of Britain are explored with an intelligent combination of sincerity and wit; the worker, the farmer and the plumber form the highest priesthood.
About The Artist
Edwin Burdis (b. Newcastle, 1974) has significantly contributed to the London art scene for over a decade. He has collaborated with numerous artists, writers and musicians, including Bonnie Camplin, Steven Claydon, Mark Leckey, Kieron Livingstone and Heather Phillipson and in bands Man Like Me, DonAteller, Jack too Jack and Longmeg.His work has been presented internationally in solo exhibitions and performances at, amongst others, Wysing Arts Centre, Cambridge; Zabludowicz Collection, London; Gavin Brown Enterprise, New York; BROADWAY 1602, New York; Max Wigram Gallery, London; Hayward Gallery Project Space, London, and Arnolfini, Bristol. His work has also been presented in group exhibitions at galleries, institutions and museums internationally, including ICA, London; Victoria and Albert Museum, London; Focal Point Gallery, Southend; Modern Art Oxford, Oxford, and Skanes Kunstforening, Malmo. He was included in Tom Morton's curated exhibition 'Recent British Painting' at Grimm Gallery, Amsterdam In 2012.
Burdis has a number of major forthcoming exhibitions across the UK in 2014 and 2015. He recently received an Arts Council Bursary to produce a feature length operatic film work on Britain titled 'Light Green and Dark Grey', which will culminate with a major UK tour of the film in late 2014 and 2015 to institutions including: MK Gallery, Milton Keynes; Arnolfini, Bristol; and Lancaster Institute for the Contemporary Arts (LICA). Burdis will also be exhibited in the group exhibition 'Hey, I'm Mr Poetic' at Wysing Arts Centre, opening 12th April 2014, and has a forthcoming solo exhibition at Primary in Nottingham in late 2014.
Categories
Tags