Tabish Khan the @LondonArtCritic picks his favourite top 5 Exhibitions to see in London right now. Each one comes with a concise review to help you decide whether it's for you. Those looking for more shows should check out his top shows to see in Winter, where all but one remains open to visit.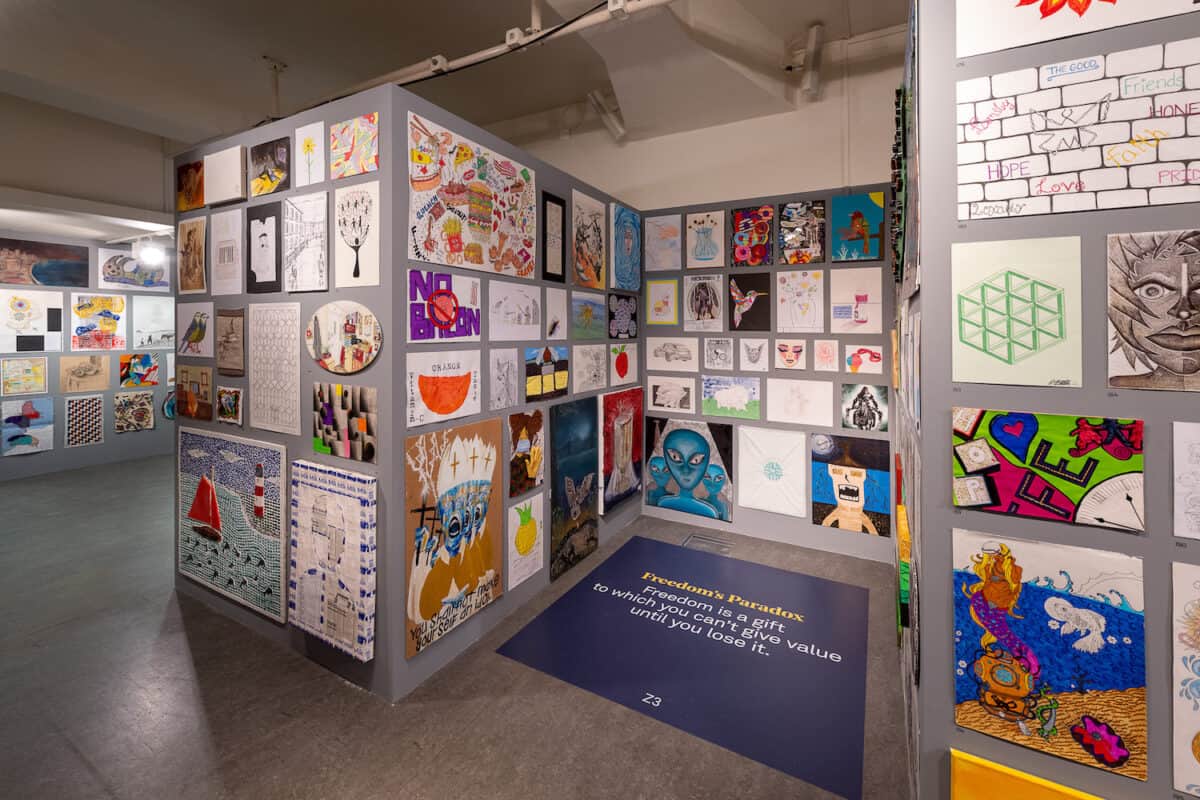 Koestler Arts: Freedom @ Royal Festival Hall
What better way to celebrate artworks by those in the criminal justice system than to have the art world's most famous prisoner, Ai Weiwei, curate it. This fab annual exhibition has been hung in a design that mimics the tiny confines of a UK prison cell, with hundreds of pieces on display. Until 18 December.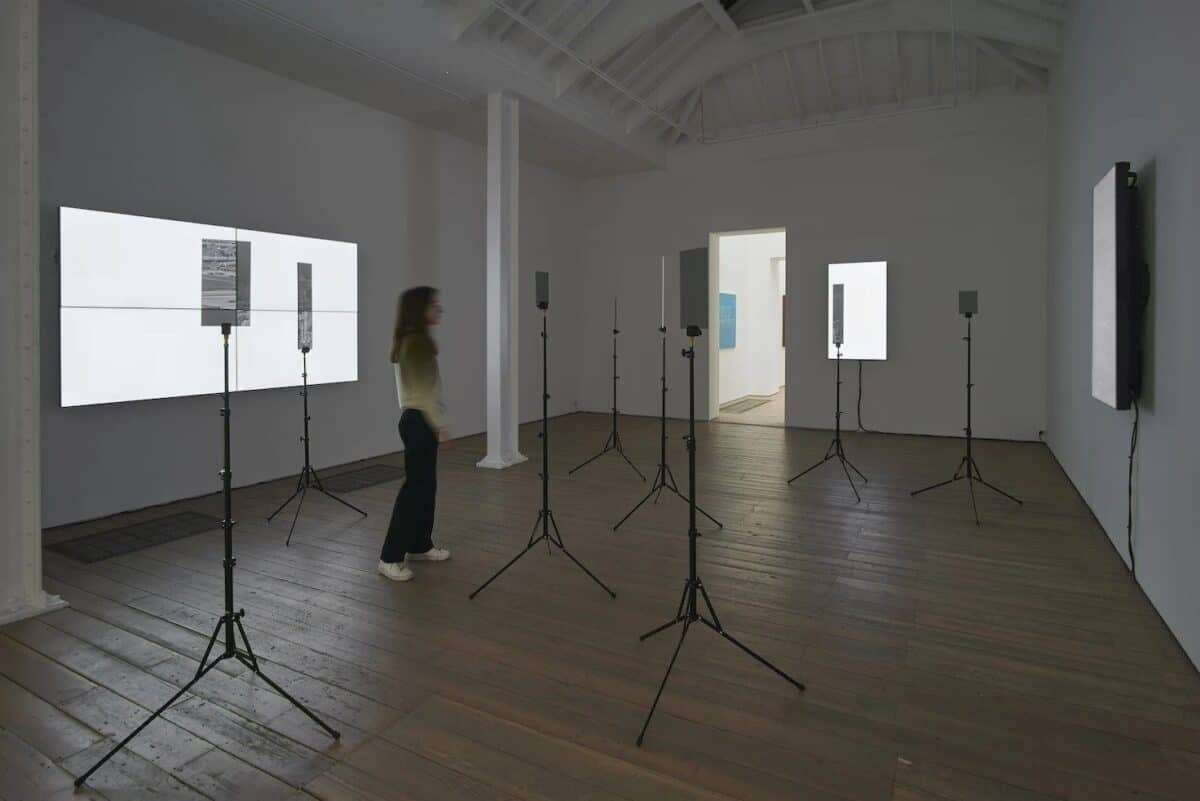 Emmanuel van der Auwera: Fire and Forget @ Edel Assanti
You have to move around this exhibition to see it and only then can you see snippets if the polarised glass, and the screens they have been cut from, line up – with glimpses of persons on screen in an impressive installation. It's an apt design for a work about surveillance that continues with a related film in the downstairs space. Until 17 December.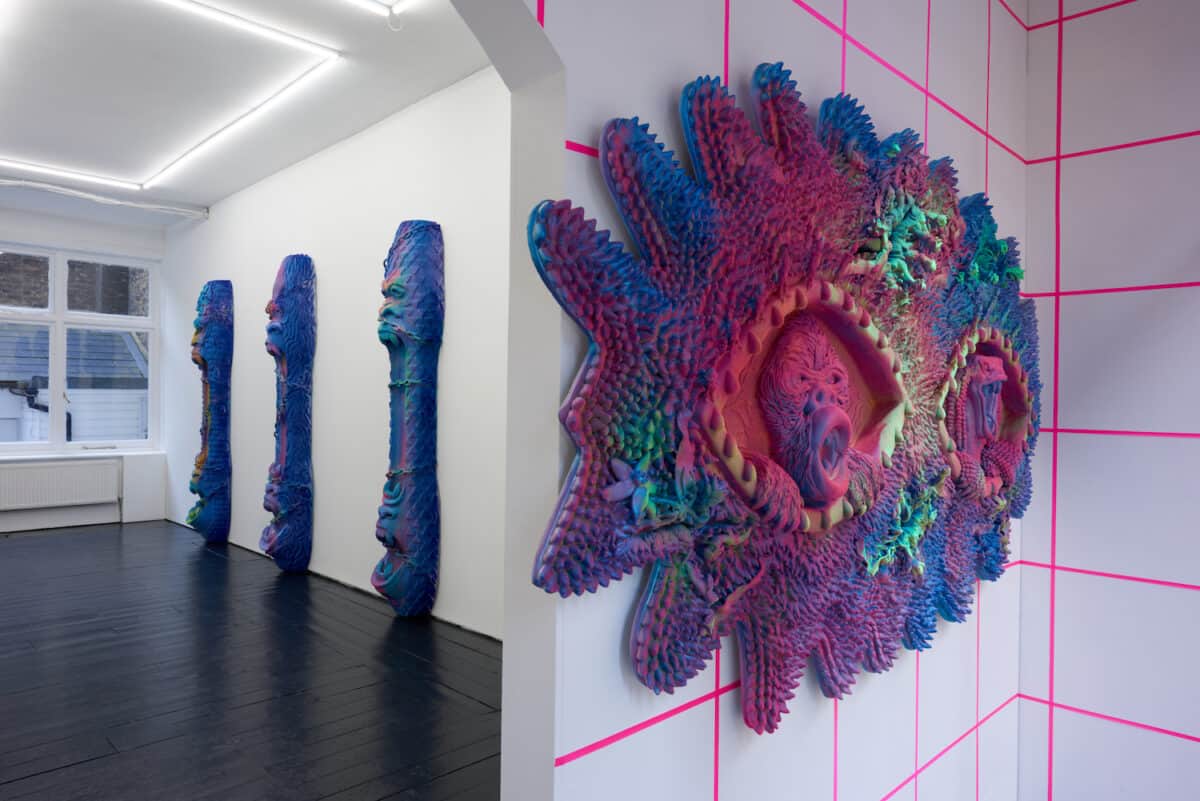 Mamali Shafahi – Deep Throats: How Deep is your Love? @ Vitrine
Drawing inspiration from a mix of mythology and science fiction the result is symbolic animal heads in iridescent colours, with a textured finish that makes you want to touch them. With chains around the enlarged gorilla mouths it's impossible to not see a direct relation to freedom of speech, but there's also a playful element to these beautiful works. Until 17 December.
Now Introducing 2022 @ Studio West*
This art prize exhibition contains works by talented emerging artists including Thomas Cameron's paintings of the faceless army of road workers and delivery drivers that keep our cities running to Alivia Goldhill's giant playful soft hand, plus overall winner Megan Menzies' subtly layered oil paintings. Until 10 December.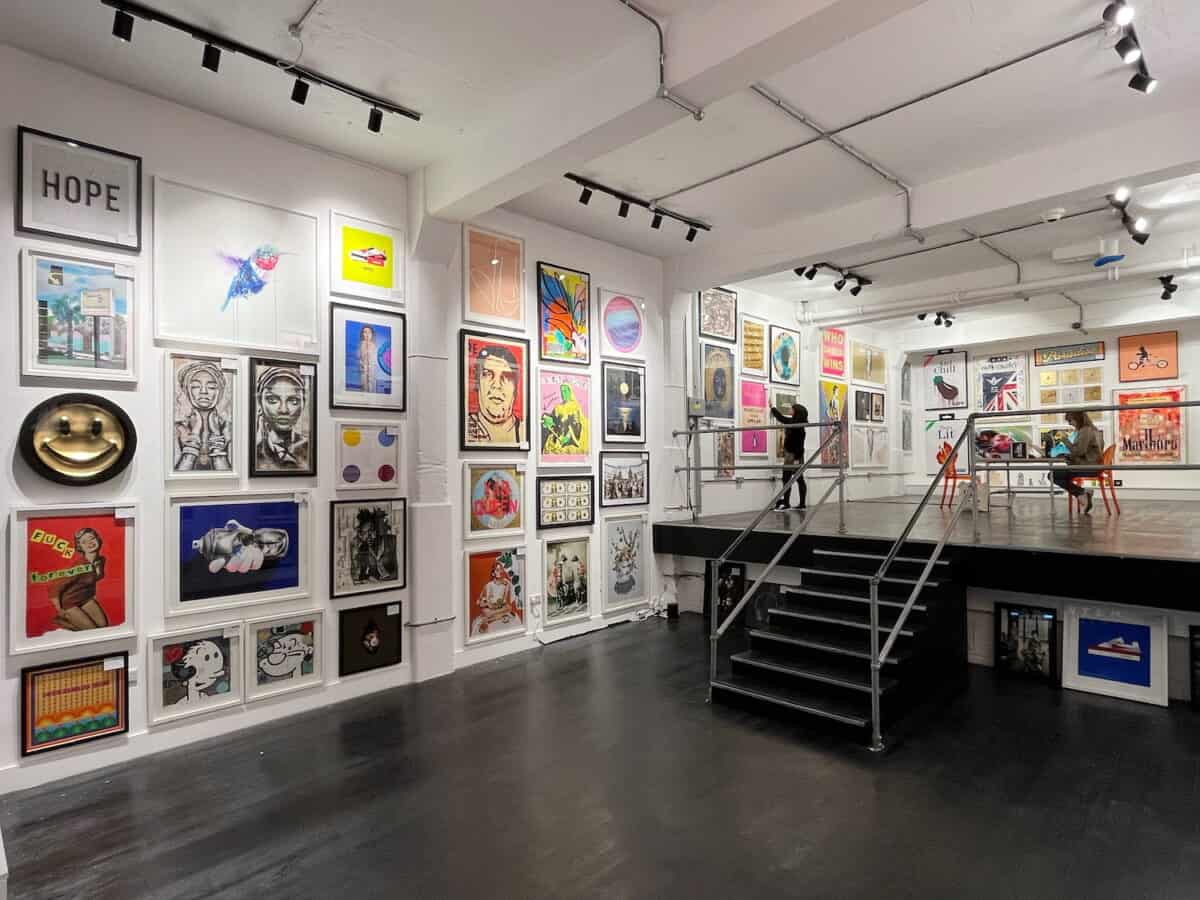 Enter Gallery @ The Truman Brewery
The Brighton based gallery hosts a pop up in London with their full breadth of artists ranging from works by Grayson Perry and Banksy, to those by emerging artists. My highlights include the felt medicine cabinets by Lucy Sparrow and the stunning skulls on gold by Elizabeth Waggett. Plus what's not to love about the packed floor to ceiling hang. Until 27 November.
Koestler Arts photo Stephen Pover photography. Studio West photo: Ben Deakin. Vitrine photo: Jonathan Bassett. All images copyright respective artist and gallery.
* Tabish Khan was part of the judging panel for this exhibition 
5 Exhibitions to see in London
Categories
Tags