Over the next few weeks we will be featuring interviews and Q & A's with the shortlisted artists from the prestigious Catlin Art Prize 2014 up third is: Lara Morrell from Central Saint Martins.
1. How do you feel about being shortlisted for the Catlin Prize?
To be recognised by such a well established and prestigious award which supports and encourages emerging artists is a huge honour and extremely exciting as it is to be exhibiting alongside such talented artists.
2. What work will you be producing over the next year?
Over the next year I plan to continue to further develop my practice and most importantly to finally bring to fruition 'The Lunar House Project' which involves the construction of a carefully designed and site specific Lunar Land Base with an incorporated hydroponics system to sit on top of sixth floor of a car park directly opposite the HQ of the UK border agency, which is ironically named 'Lunar House'. From this Lunar Land Base various thought experiments and observations shall be conducted in isolation for one full lunar cycle.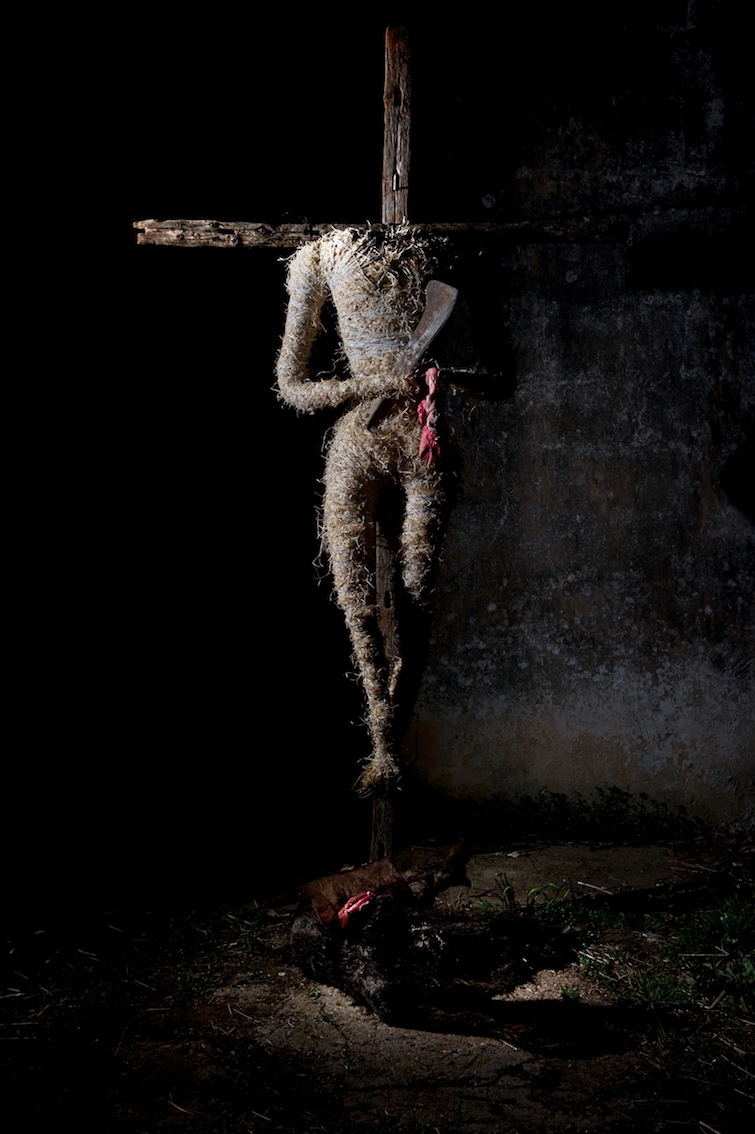 3. How would you describe your work?
Over the past few years I have developed two different strands to my work. One more personal and self analytical, the other social and geopolitical. The personal is reflected in my works produced and made in Italy and the geopolitical in projects such as the 'Lunar House Project'. The work I will present for the Catlin Prize is a synthesis of my work made in Italy up until today which deals with and explores the cyclical rhythms of nature, eternal transformation and reincarnation. It is inspired by an energy which never dies only changes form.
4. What materials do you work with and why?
The way I use materials has been greatly influenced by my time living in Turin and the discovery and influence of Arte Povera. I tend to use a diverse range of everyday materials, sometimes industrial, sometimes organic to explore changing physical states and to reveal the conflicts between the man-made and the natural. For the show in May I am currently weaving cuttings from a vineyard in Italy and mixing tar here in London.
5. What inspires you?
The cyclical nature of the cosmos and the internal clock by which the universe keeps time.
6. Who inspires you?
Italian Renaissance artists – Giotto and Piero della Francesca.
The artists of the Arte Povera movement, especially Giuseppe Penone and Alighiero Boetti.
The beauty and wisdom of some close friends and farmers in Southern Italy.
Michelangelo Frammartino and his exquisite film 'Le Quattro Volte'. The Taviani Brothers.
Julia Kristeva.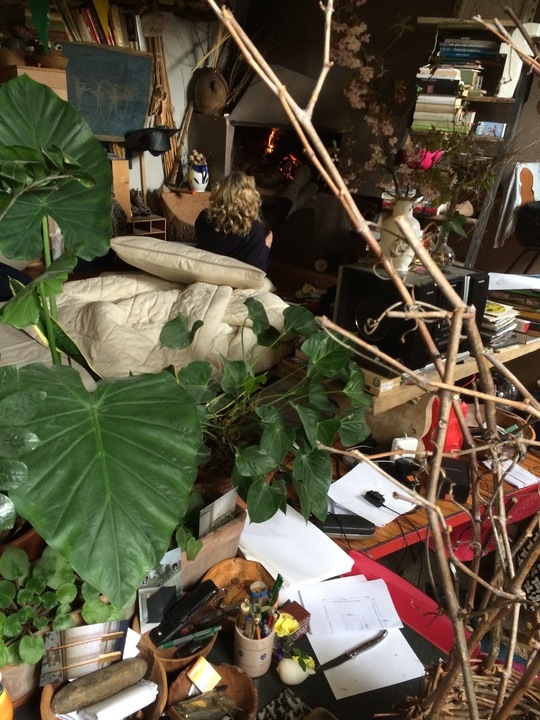 7. Can you describe your studio space?
My artistic practise is rather nomadic, over the years myself and my 'studio space' have decamped from one place to another and I tend to work in relationship to that place, the work is then dictated by place or vice versa. Over the past five years I have worked from a disused cowshed on a farm in a remote village in Southern Italy to the sixth floor of a car park in Croydon.
8. What were the most important things you learnt at Art school?
That's a tough one! My two years at CSM gave me the time and the freedom to bring certain projects to fruition whilst taking advantage of the various workshops and expertise. Although I was studying fine art photography, most of my time was spent in the wood or metal workshops or mixing concrete on a building site elsewhere. Also important was the validation and critique of my peers which encouraged me along my artistic path.
9. How do you define success?
If I can reveal the assimilated realms of my experiences in my work, whether personal experience or the questioning of geopolitical injustices and others can interpret and intuit that whilst re-inventing the act of perception, then to me the process of making art is on the way to illusive fulfilment.
10. Why do you make art?
My work has a dual purpose, it is for me both an essential form of communication – to question and explore my disillusionment in the face of certain geopolitical injustices but also, on more of a personal level it is a form of catharsis, a process of personal introspection and regurgitation.
About The Catlin Art Prize
The Catlin Art Prize gives talented young artists who have recently graduated from UK art schools the opportunity to showcase their work professionally and win a significant monetary award towards their future development.
Graduating artists from around the UK are visited and assessed by Art Catlin curator, Justin Hammond, and 40 are invited to feature in The Catlin Guide, an exclusive publication showcasing the most promising new artists in the country.
From the Guide, a small number of artists are selected as finalists for the Prize and are invited to demonstrate their progress by presenting a new body of work at the Catlin Art Prize exhibition, held 12 months on from graduation.
Finalist selection is based on the standard of their work and their potential to make a significant mark in the art world over the course of their early careers.
During the exhibition an independent panel of judges including Turner Prize winner Mark Wallinger will select a winner who will receive the £5,000 prize. A visitor vote is also held, allowing the general public to vote for their favourite artist via the website and at the exhibition. The winner of which will receive £2,000.
From the 2014 Guide seven artists have been invited to demonstrate their progress by presenting a new body of work at the Catlin Art Prize exhibition, held 2nd -24th May 2014 More Details: www.artcatlin.com
Categories
Tags