This week at the Armory Show, Armory will be presenting a programme of talks and events in the VIP Lounge, where you can get up close and personal with some of China's emerging generation of artists. A dedicated ArtReview Asia host will usher you into the hallowed space, where you can pick up your special edition of ArtReview Asia, published to mark the Armory's China focus, and available free of charge throughout the fair.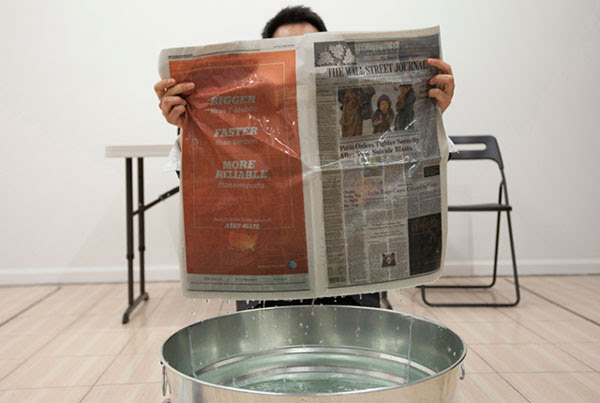 Miao Jiaxin, News, 2013, performance at Outlet, New York. Photo: Yijun Liao & Takahiro Morooka
Thursday 6th of March 
11am-12pm
Performance and Q & A w/ Miao Jiaxin
*Mediated by Aimee Lin- Editorial director for ArtReview Asia
Currently based in New York, Miao Jiaxin began his career as a street photographer tracking Shanghai prostitutes, and has gone on to develop a pseudo-transvestite web celebrity, via works which are influenced by existentialism, but are also politically engaged with current events. For him an artist is someone who transgresses boundaries, challenges consensus and keeps his distance from the authorities.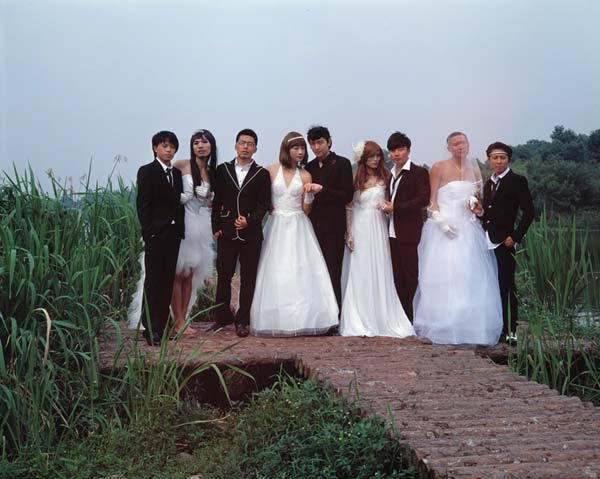 Double Fly Art Center, Double Fly Wedding
Friday 7th  March
11am- 12pm
Performance and Q&A w/Double Fly Art Center
*Mediated by Aimee Lin- Editorial director for ArtReview Asia
Established in 2008 by nine young artists who had recently graduated from the New Media Department of China Academy of Art (Hangzhou), the Double Fly Art Center likes to think of itself as China's most famous artist collective. Its members are: Lin Ke, Yang Junling (Beijing), Zhang Lehua (Shanghai), Cui Shaohan, Li Ming, Huang Liya (Hangzhou), Li Fuchun (Shanghai & Yiwu), Sun Huiyuan (Shenzhen) and Wang Liang (Handan, Hebei). Sex and sexuality are recurring themes within their wide-ranging creative practice, which includes drawing, painting, videogames, photography, video, animation, performance and installation.
Saturday 8th March
11am-12pm
A User's Guide to Collecting Chinese Art
*Hosted by Aimee Lin
Chinese art is great, but China is a big place, so where should you look to find the best art? How do you know what's good and what's bad? And what should you do with your art once you've bought it?
Learn more about Chinese art at this years Armory: HERE
Categories
Tags