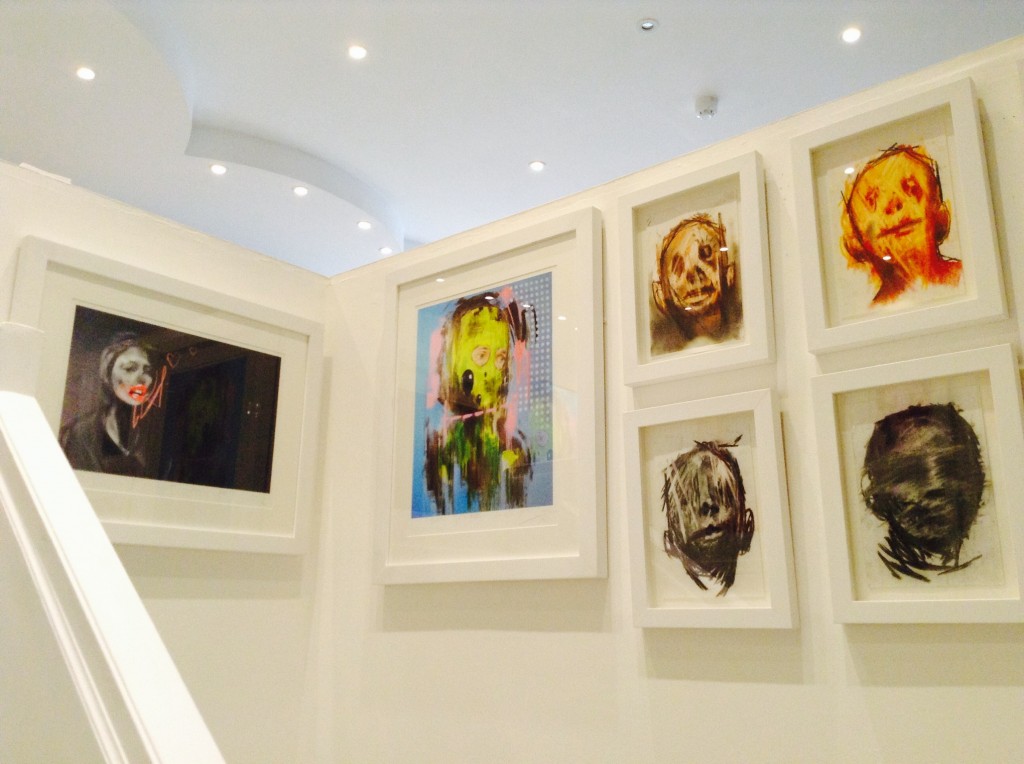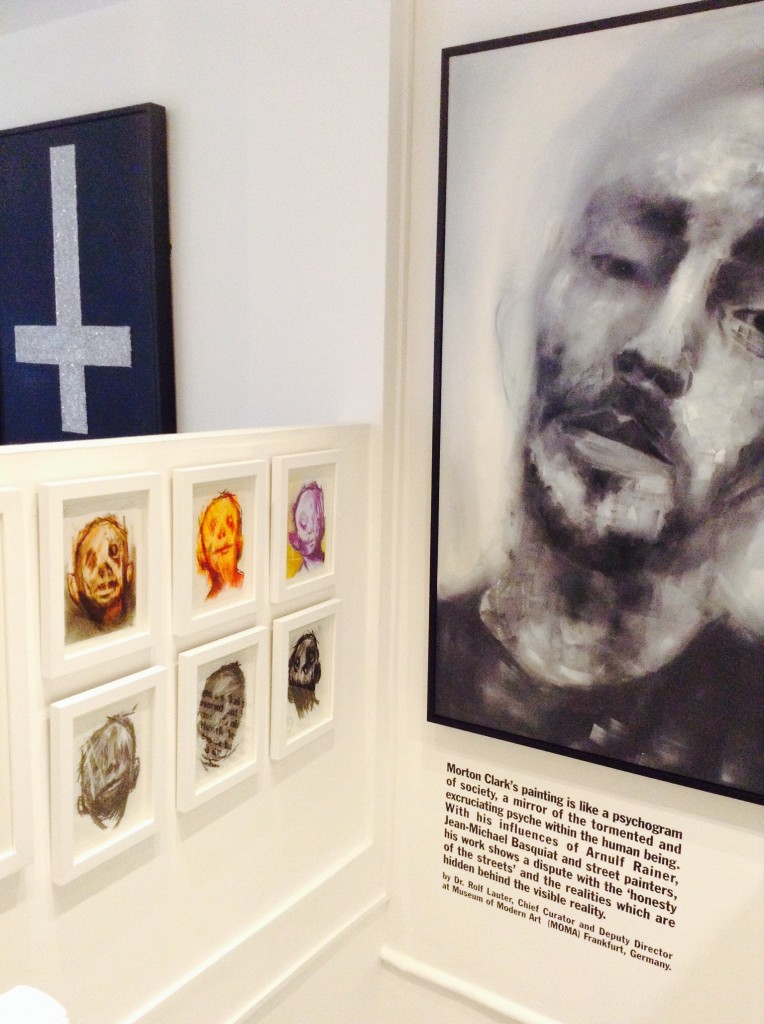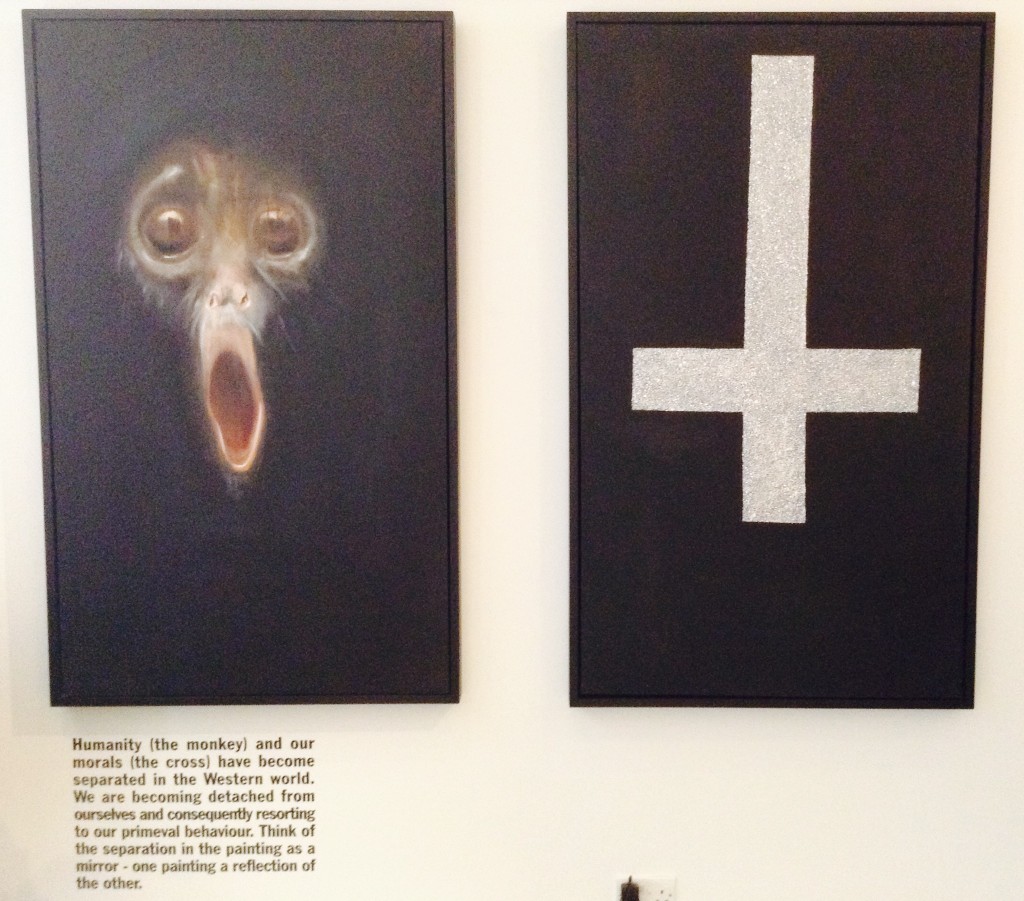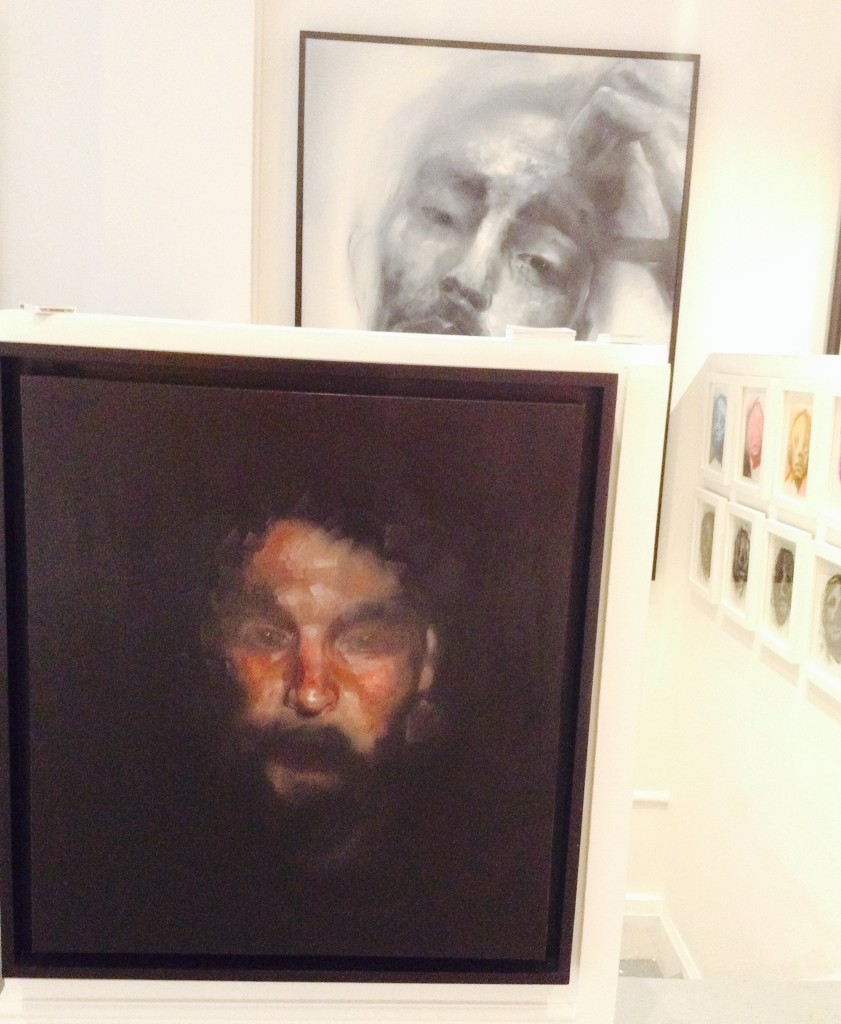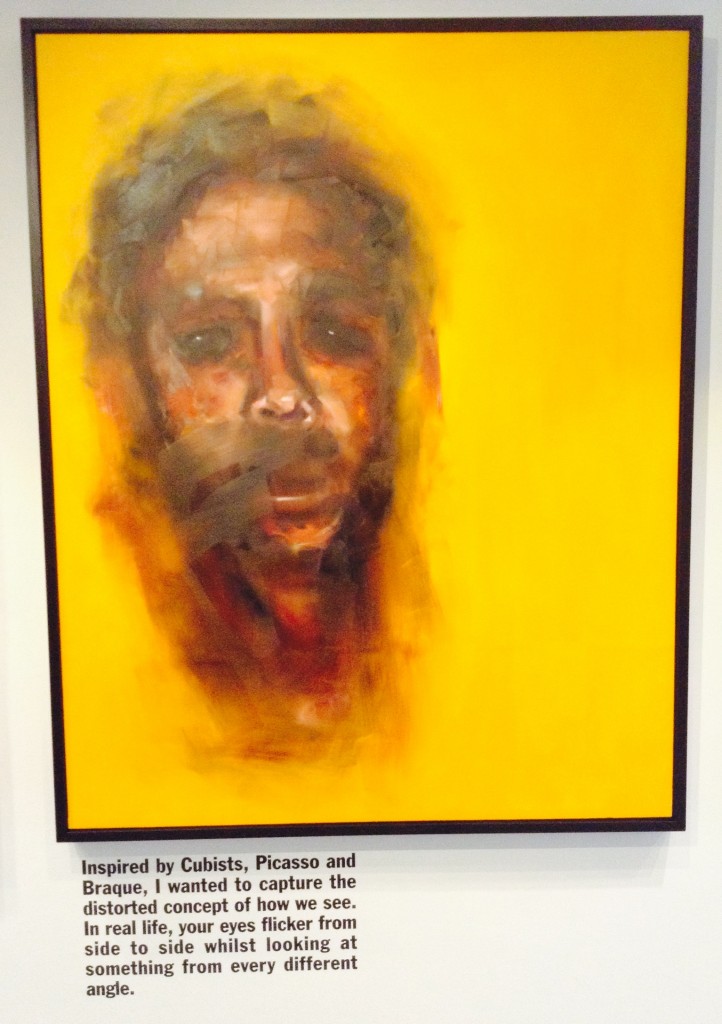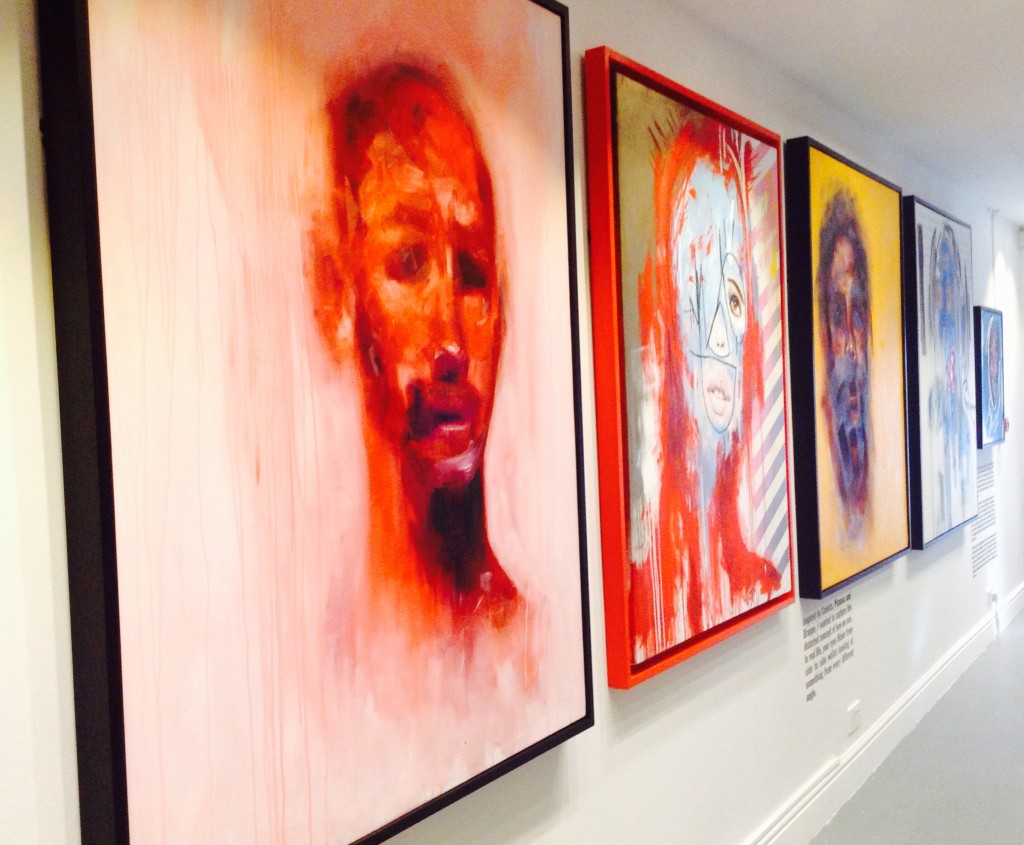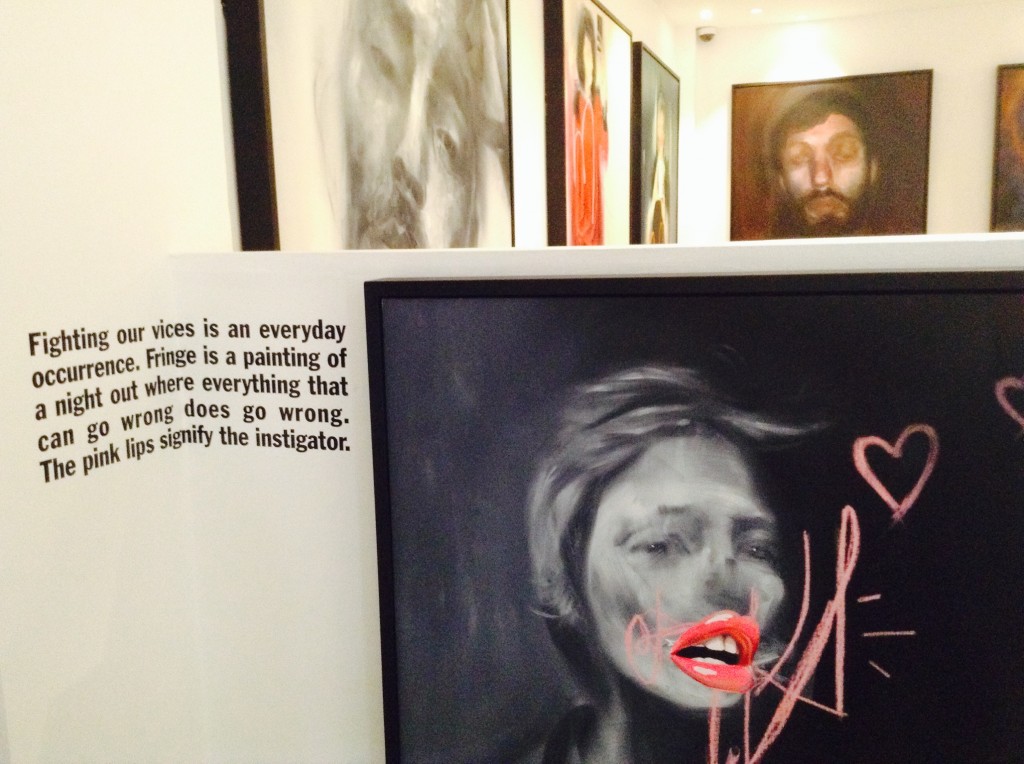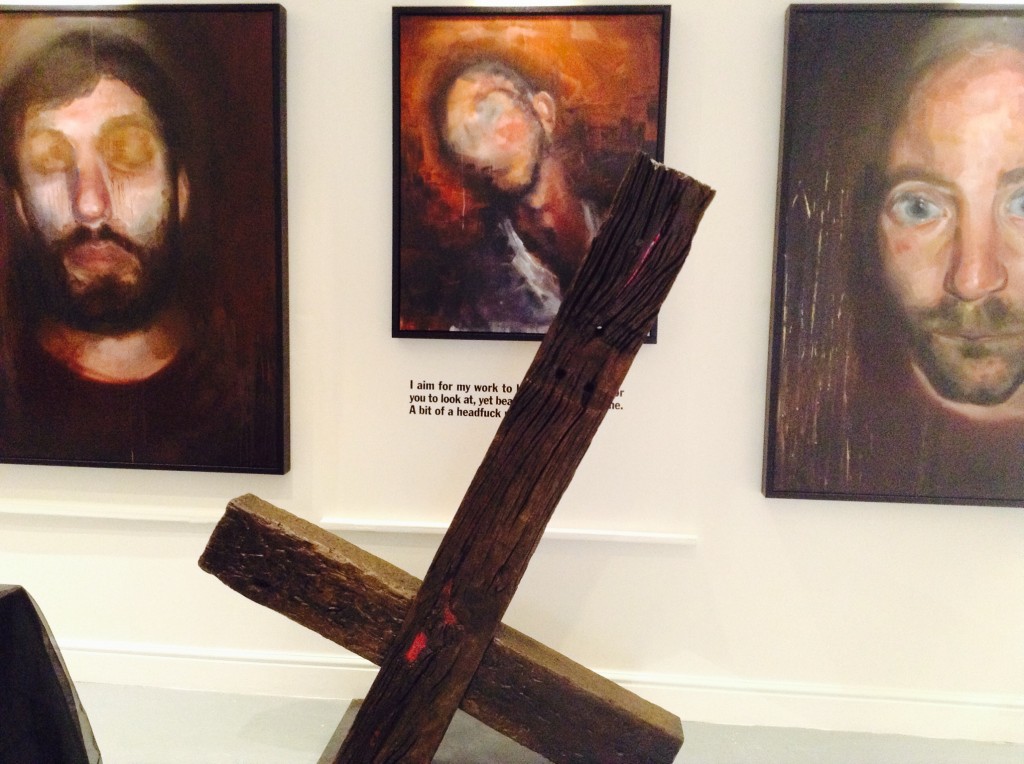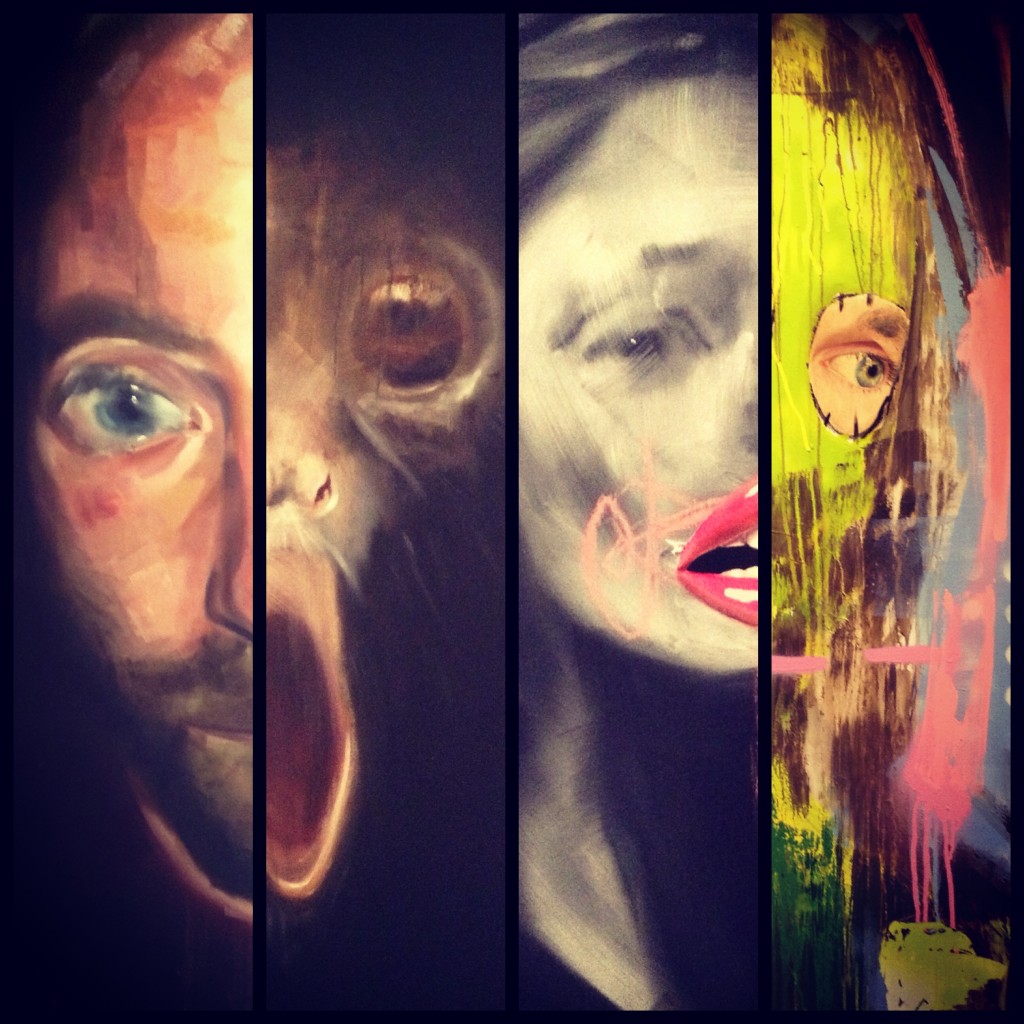 Installation shots courtesy of Imitate Gallery
22nd February – 22nd March 2014 Imitate Gallery 27a Devonshire Street, London, W1G 6PN
George Morton-Clark has created this new collection of eighteen paintings, drawing on his subconscious and reflecting his signature style; a provocative portrayal of faces that create a state of irony, anxiety and the idea of a soul of the verge of mental abyss.

Though this sounds uncomfortable viewing, Morton-Clark emphasises the dark side of beauty through his work, drawing attention to the poetic beauty of his bold brushstrokes, and says that whenever he creates something 'nice', he has the urge destroy it with a mark or splash of paint. What therefore may first appear as a mistake is often the painting revealing itself. By letting his subconscious lead the creative process, there is a greater honesty and depth revealed in the final artwork.

The inspiration for these compelling pieces is Morton-Clark's belief that we are immersed in a world of sin, and live in a society that resets to it's raw state of nature. With experiences of riots of the streets, it is as if Hell has been released for a period of time, when it is easier to be bad than good. The 'Devil's Cabinet' is therefore the potential to be bad, that everyone has inside. The issue that Morton-Clark explores is whether to open the door to the Devil's Cabinet and see what lurks there, or not. Most of us keep it shut, but there are a few that leave it open all the time. The crux of the show – the upside down cross motif – is to remind the audience to keep a balance between good and evil, and not to leave the Devil's Cabinet open.
imitatemodern.com/
www.beautifulcrime.com/
Categories
Tags