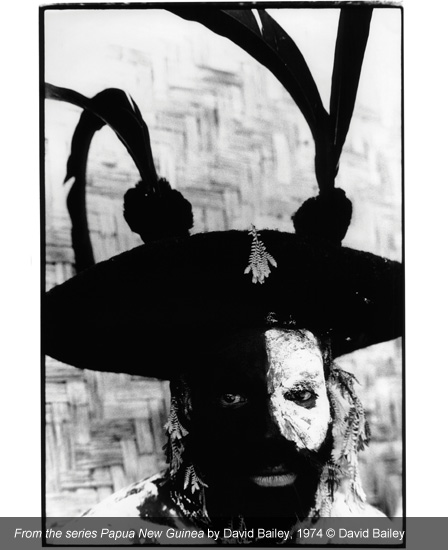 From the series Papa New Guinea 1974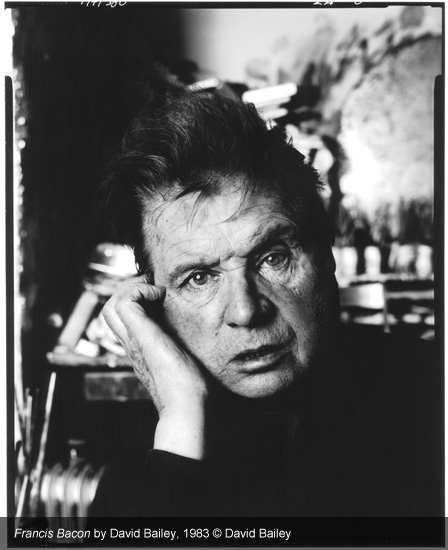 Francis bacon By David Bailey 1983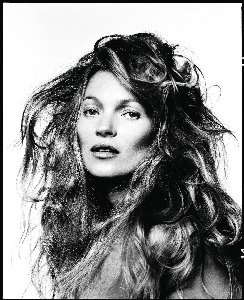 Copyright: David Bailey Kate Moss by David Bailey, 2013
Despite London Transport's best efforts to prevent me getting to the National Portrait Gallery on the day of the tube strikes, I made it to the press view of David Bailey's Retrospective 'Stardust' at the National Portrait Gallery in Trafalgar Square. A suitably historic venue to document the back catalogue of a photographer who has used his camera and discerning eye to record for posterity the faces of the great and good from the past half century. Probably best known for his fashion photography for Vogue, and his signature monochrome portraits of celebrities, his subjects come not only from the worlds of fashion, film and music, but also feature iconic figures from Politics (Nelson Mandela), Dance (Carlos Acosta), Art (Damien Hirst) and Advertising (Tony Kaye). Strolling from room to room you encounter a roll call of some of the most significant figures of European and American cultural landscape from the 60s through to the present day.
Whilst enjoying huge success and being widely perceived as a Rock n' Roll or celebrity photographer, known for photos of The Rolling Stones, Kate Moss et al, Bailey has also travelled far and wide to satisfy his wanderlust for people and places that don't populate the public consciousness so readily, such as Papua New Guinea in the 70s, famine-ravaged Africa in the 80s, and Aboriginals in Australia in 1974.
His admiration for artists, photographers and film makers resulted in images of some famous and some more obscure fine artists who have all played a vital role in shaping contemporary culture, from Dali and Warhol, to Peter Beard and Ansel Adams. A room devoted to striking portraits of Bailey's wife Catherine, demonstrates a softer side, with intimate images of the birth of his children, juxtaposed with Helmut Newtonesque prints of his stunning wife.
Over 300 portraits curated by the great man himself, fill the walls of the NPG galleries, constituting the largest exhibition of Bailey's portraits ever. NPG Director Sandy Nairne commented: "Bailey has opened up the Wilson Gallery in a completely new way. It means we are seeing great classics like Box of Pin Ups – from a moment in '65 when Bailey was already a rising star – juxtaposed with prints of the East End where Bailey grew up. The East End never left Bailey, even though Bailey left the East End."
Bailey's Stardust runs from 6 February to 1 June, 2014 at the National Portrait Gallery. www.npg.org.uk
Words: Lee Sharrock
To celebrate the reopening of Tate Modern and the Andy Warhol exhibition  FAD has chosen six great Andy Warhol books you should buy from Taschen and The Met.
Categories
Tags