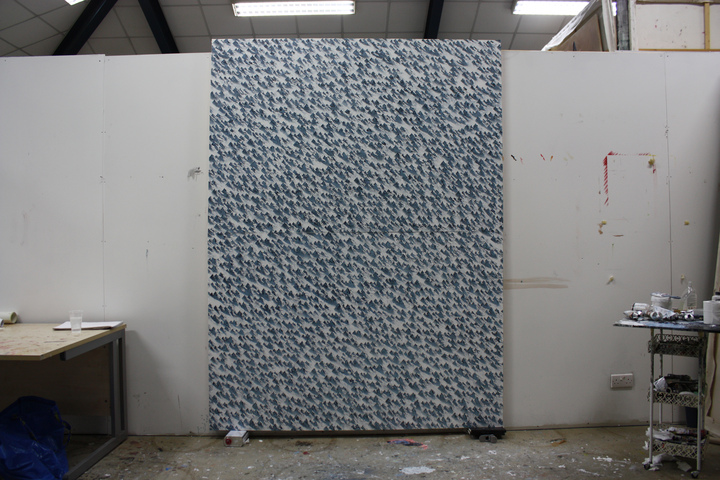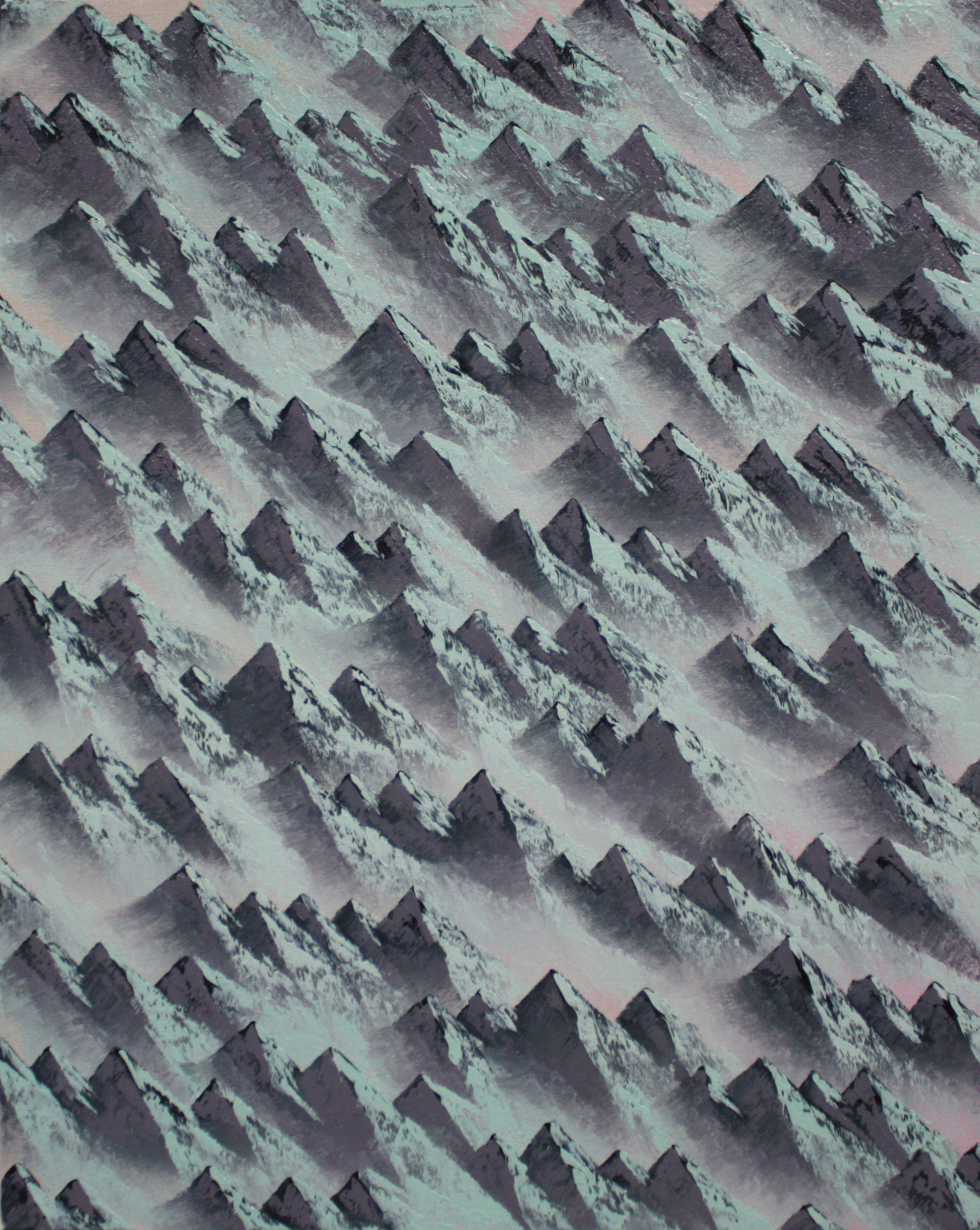 Ahead of the Catlin Guide 2014 Launch at London Art fair next week FAD will be featuring some of the artists from the guide here we have :Neil Raitt
What made you want to be an artist?
"I believe everyday is a good day when you paint" – Bob Ross
How has your practice changed over the course?
It has challenged me to consider painting in the wider context of art making, and how my work operates within a wider dialogue.
How does it feel to be in the Catlin Guide?
I'm very pleased to be included.
What is your studio routine?
I tend to arrive about 11am and have a coffee and check my emails. It takes a while for the blood to start flowing. I fall into the 'arrive late, work late' category.
Where do you see yourself in five years time?
Dead or in jail.
What artists inspire you?
Bob Ross, Dan Attoe, Tomma Abts, Sylvesta Stallone, Vern Dawson, Diplo, Jim Carey, Gareth Cadwallader, Kaye Donachie..
How does it feel to be leaving University?
It's pretty good, you can spend half of the course worrying about leaving, which is an easy trap to fall into. But it means that when you do leave there is an inevitable feeling of relief that the world hasn't ended, and you can appreciate studio time a bit more.
What are the best shows you've seen in the past year?
Manet at The Royal Academy
'The Show is Over' at Gagosian
Philip Glass at The Barbican
What makes a great artist?
Coffee and 'inner magic'.
How do you negotiate the pressure to be a commercially viable artist?
I'm still working that out.
Who do you think should have won the Turner Prize?
Laure Prouvost.
What are the best galleries in the UK?
Piper Keys
Project Number
Winter Projects
The Catlin Guide will be available at the ArtCatlin stand P25 at the London Art Fair, 15th -19th January, for more information www.artcatlin.com
Categories
Tags