This spring, Art World A-­?listers will take part in an exhibition and auction in aid of Cardboard Citizens, a charity that specialises in using the arts to help people with experience of homelessness, to raise awareness around its work and increased focus on mental health. Martin Creed, Ian Davenport, Tracey Emin CBE RA, Brian Eno, Sir Antony Gormley, Sir Anish Kapoor CBE RA, Harland Miller and Gavin Turk are amongst the group whose work will be brought together in Art On The Mind – an online auction run by Paddle8.
A free, one-­?day exhibition featuring a selection of the auction lots will also take place in London on 25th April.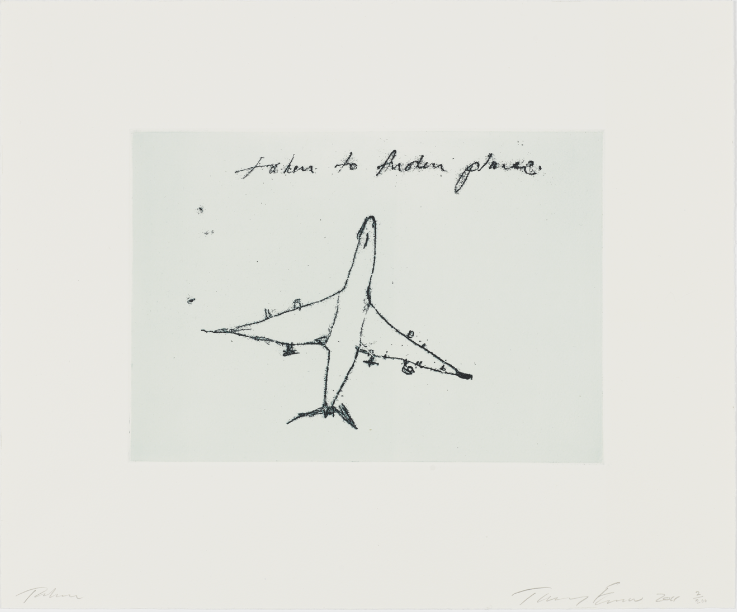 Tracey Emin 'Taken to Another Place', Copyright the artist
Cardboard Citizens, whose patrons include Kate Winslet, CBE, David Morrisey and Rory Kinnear, was originally founded 26 years ago, as a theatrical project in Cardboard City – a 200-­?strong rough sleepers' encampment in Waterloo, London. It now works in the capital and throughout the UK to support some of the 300,000+ homeless across the country. The charity is internationally recognised for its effective use of creative participation to engage vulnerable people who may not otherwise be able to access, take part in and benefit from the arts. It is for this reason that many of the artists felt drawn to support the charity.

Julie Verhoeven – BUM ©The Artist
"I have been Cardboard Citizens' Patron for more than 10 years and in that time have witnessed the life-­?changing work they do with homeless people in London and across the country. Homelessness continues to grow, and the link between mental health issues, experience of trauma, and homelessness and at-­?risk people is increasingly well documented. Art On The Mind is a timely and important event to raise awareness around these issues and raise crucial funds to help Cardboard Citizens vital work. I hope as many people as possible will support the auction featuring a superb collection of artists."
Kate Winslet, CBE -­? Patron of Cardboard Citizens
For 26 years, Cardboard Citizens has successfully shared stories of those affected by homelessness with all who care to listen and learn. The issue of mental health is not new to them as a company -­? nearly two out of three people affected by homelessness have experienced trauma or a mental health issue. Now, in response to the continuing surge in homelessness and the increasing acknowledgement of the connection to mental health issues -­? especially experience of trauma – they will increase its support and training in this area. Funds raised form Art On The Mind will help support this much-­?needed work.
"As the crisis around housing worsens in the UK, our work is more and more in need. In recent years the need for support around the complex mental health needs that often occur alongside homelessness has also grown. This month we launch Art On The Mind to support the work that needs to happen to address both these needs and awareness around them. Thanks to the kind support of some of the UK's best living artists, this fundraising auction will play a huge part in this goal."
Adrian Jackson MBE -­? Founder of Cardboard Citizens

Brian Eno – Grapefruit ©and courtesy of The Artist Paul Stopler Gallery
Homelessness is a problem that exists throughout the year and extends beyond those trying to survive on streets, to those less visible, but still very vulnerable, individuals and families living in insecure and temporary accommodation. Numbers continue to rise year on year – in 2017 rough sleeping numbers rose by 15% and more than 120,000 children are currently homeless in the UK – and resources continue to be stretched.
Art On The Mind will play a vital part in supporting and expanding Cardboard Citizens' much needed work, and will help champion the value of the arts as catalyst for change and personal growth.
Featured artists: Al Murphy, Andy Burgess, Anish Kapoor, Anthony Barrow, Antony Gormley, Arthur Lanyon, Brian Eno, Carne Griffiths, Catherine Morland, Charlie Calder-­?Potts, Charlotte Keates, Christabel Forbes, Danny Fox, David Shillinglaw, Franko B, Gavin Turk, George Harding, Gideon Rubin, Graham Swift, Harland Miller, Howard Tangye, Ian Davenport, Jack Milroy, Julie Verhoeven, Kristjana S Williams, Martin Creed, Michael Peel, Neil Canning, Neil Raitt, Patrick Thomas, Pete Kelly, Ray Richardson, Rob and Nick Carter, Toni Cogdell, Tracey Emin & Stik.* *Stik's work will be auctioned separately by Christie's London, September 2018.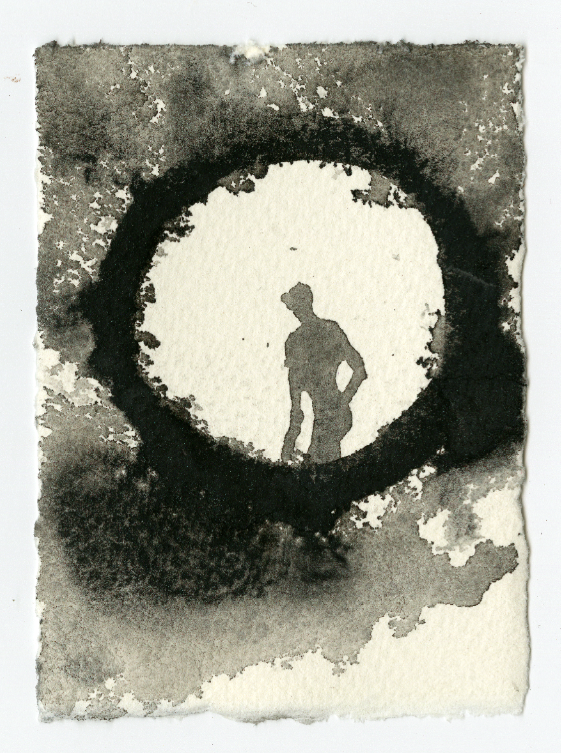 Antony Gormley 'Moon', copyright the artist
Art On The Mind auction: paddle8.com/auction/cardboard-­?citizens/
Preview from 12 April 2018 Auction runs from 19 April to 3 May, 2018 (17:00 GMT)
Art On The Mind exhibition: 10 Hanover, 10 Hanover Street, London W1S 1YQ
Private view: Wednesday 25 April 6pm -­?9pm. Strictly invitation only.
Public viewing: 25 April, 11:00-­?16:00. www.artonthemind.org.uk / www.cardboardcitizens.org.uk
Categories
Tags