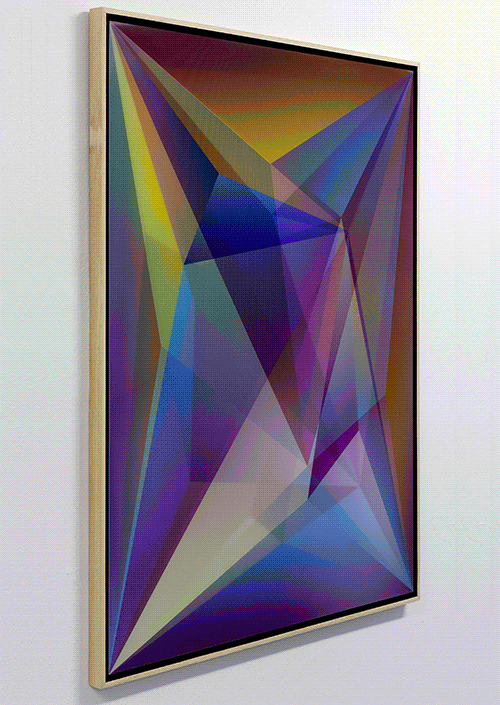 Born in 1980, Rozendaal uses the Internet as his canvas. Spread out over a vast network of domain names, his work attracts a large online audience of over 40 million visits per year. His practice explores the electronic screen as a pictorial space, reverse engineering reality into condensed bits, to create works that reside somewhere between painting and animation.
Rozendaal's websites are individual works of art where the domain name serves as the title (e.g., http://www.nothingeverhappens.com/). Though collectors may buy his websites, Rozendaal stipulates in his Art Website Sales Contract that the sites must remain on public view and the owner must renew the domain registration annually. "It's the virtual equivalent of owning a sculpture in a public park," he says. "There's a point of pride of being the one who commissioned or paid for it. And the site still identifies the owner."
For Rozendaal's lenticular paintings, algorithm is a new brush. Each unique composition consists of several frames, so the abstract image offers an illusion of depth and appears to animate when the work is viewed from various angles. In October Rozendaal's lenticular painting "Into Time 13 08 13" was the feature lot of "Paddles On!" a first digital art auction curated by Lindsay Howard at Phillips.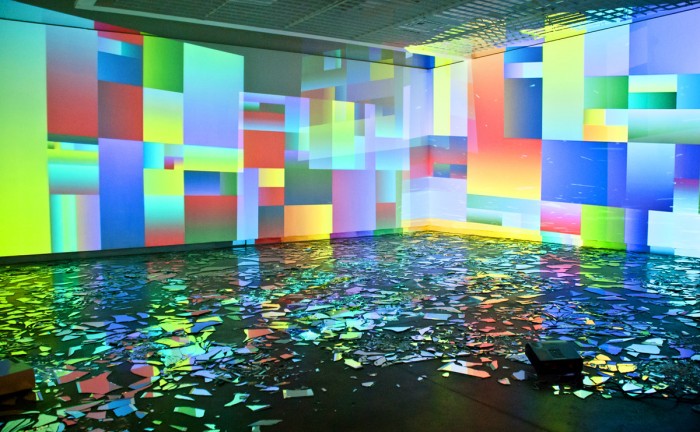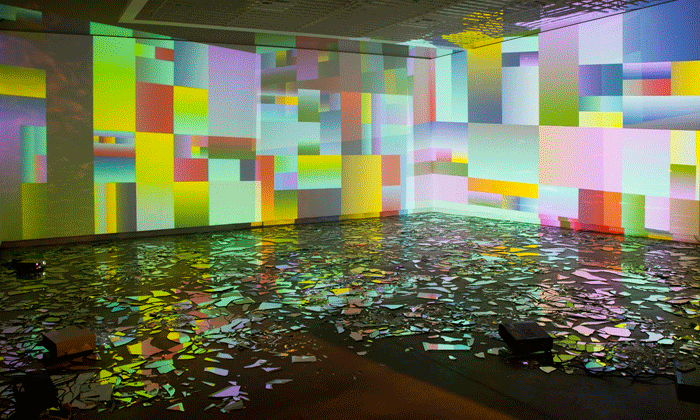 Installation shots from 'Into Time' courtesy of: www.newrafael.com
Check out cool video 'Turning the internet into an art gallery' which explains Rozendaal's unique approach more in depth:
More about Postmasters Gallery:
Postmasters Gallery opened in East Village in December 1984, moved to Soho in 1989 and in September 1998 the gallery relocated again to Chelsea. In October 2013 Postmasters opened its new space on 54 Franklin Street in Tribeca, The spectacular 4,500 square-foot ground-floor space complete with large functional basement. (read more) Postmasters is the primary gallery for all the artists we represent.During its 29 years Postmasters is showing young and established artists of all media. We actively seek new forms of creative expression and show them in a context of painting, sculpture and photography. Painters (Steve Mumford, David Diao, Adam Cvijanovic, Monica Cook, Federico Solmi and William Powhida), sculptors (David Nyzio, David Herbert), installation artists (Diana Cooper, Sally Smart), photographers (Anthony Goicolea, Chris Verene), and artists for whom form follows conceptual ideas (Mary Kelly, Oskar Dawicki) are represented along the video and new media artists like Katarzyna Kozyra, Jennifer and Kevin McCoy, Eddo Stern, Guy Ben-Ner, Natalie Jeremijenko, Holly Zausner, Eva and Franco Mattes aka. 0100101110101101.org, Wolfgang Staehle, and Kenneth Tin-Kin Hung. The artworks are generally content oriented, conceptually based, and – most importantly – reflective of our time.
And be sure to check this gallery and many other's @ This years Armory Show happening in March 2014: www.armoryshow.com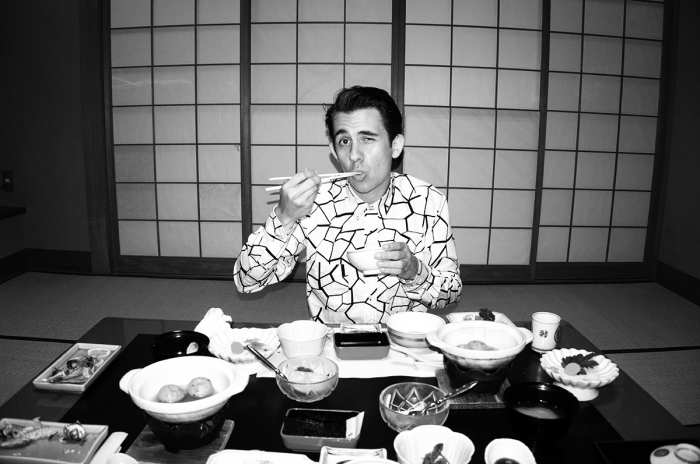 More about Rafel Rozendaal:
Born 1980, Dutch-Brazilian, lives and works in New York.
Rafaël Rozendaal is a visual artist who uses the internet as his canvas. His artistic practice consists of websites, installations, drawings, writings and lectures. Spread out over a vast network of domain names, he attracts a large online audience of over 30 million visits per year.
His work researches the screen as a pictorial space, reverse engineering reality into condensed bits, in a space somewhere between animated cartoons and paintings. His installations involve moving light and reflections, taking online works and transforming them into spatial experiences.
He also created BYOB (Bring Your Own Beamer), an open source DIY curatorial format that is spreading across the world rapidly.
Visit his website: HERE
All other images courtesy of: Postmasters Gallery
Categories
Tags