Matthew Picton, Moscow 1812, 2013, Courtesy of the artist, Sumarria Lunn and TRYON St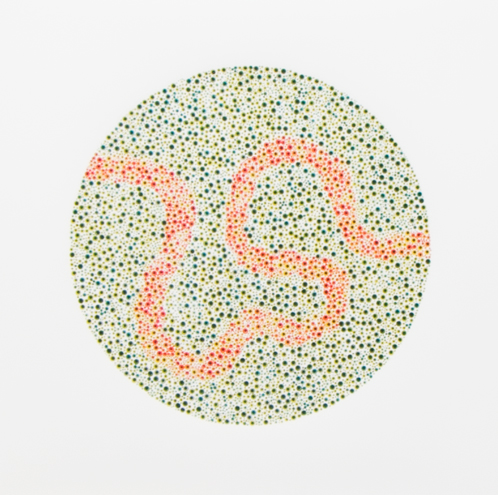 Stefana McClure, Colourblind, 2012 , Courtesy of the artist, Bartha Contemporary and TRYON St.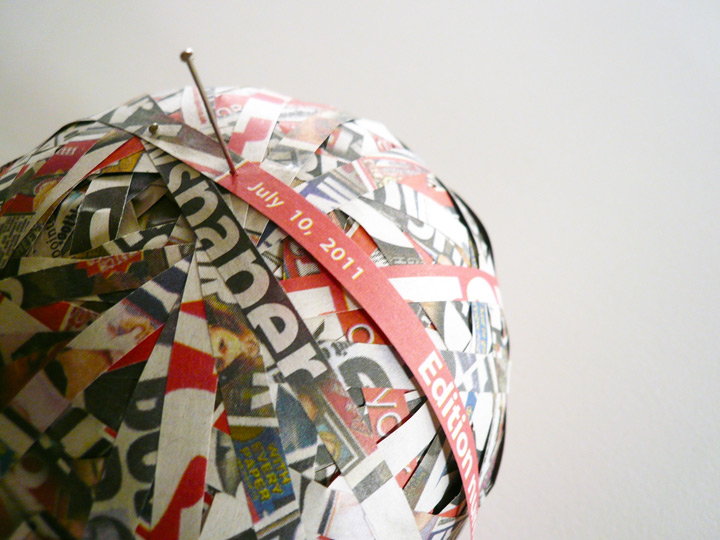 Stefana McClure, Colourblind, 2012 , Courtesy of the artist, Bartha Contemporary and TRYON St.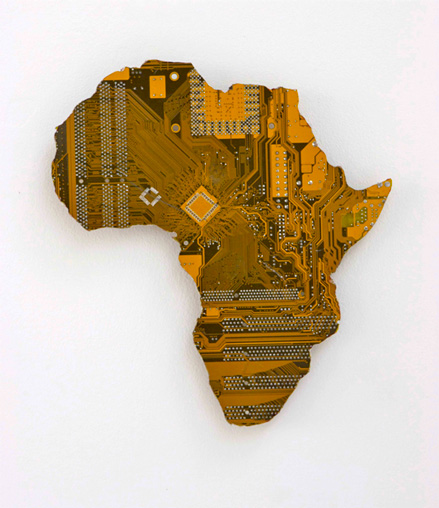 Susan Stockwell, Africa Gold, 2013, circuit boards. Courtesy of the artist and TRYON St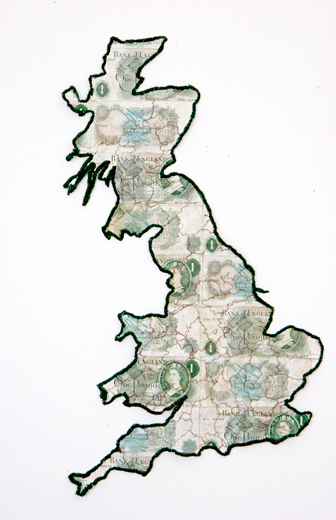 Susan Stockwell, Old Money, 2012, old £1 notes, cotton thread. Courtesy of the artist, Patrick Heide Gallery and TRYON St.
29th November 2013 – 7th February 2014 TRYON St 7 – 9 Tryon Street, SW3 3LG TRYONST.CO.UK
Meridian explores the ways in which humans have long been fixated on recording their position in the world. Complex maps, charts and plans have been used to document the physicality of land, water and air as well as to record social hierarchy and genetics. This medium of apparent empiricism has been used to shape a nation's image of itself, to coerce, propagandise, distort and create new truths in the service of political motivation. Ordered information is used to communicate meaning, motivation and sometimes to create chaos.
In Old Money Susan Stockwell constructs Britain from old £1 notes, a visualisation of the longstanding influence of 'old boys' networks and aristocratic social elites in running and shaping this country. Simultaneously it's intentionally outdated, or vintage quality alludes to the arrival of 'new money' and the new, often foreign economic forces shaping what Britain will become in the future. Africa Gold made by Stockwell from PC motherboards links the inherent 'digital maps' laid out on these technological panels to the physical shape of the country that made them possible. It is a little known fact that many of the rare and essential materials used to create the computers and mobile phones on which we depend, are mined in Africa. In some cases with surprisingly archaic or even barbaric labour that is entirely at odds with the promise of the technology they make possible.
The End of the World by Stefana McClure is a tightly coiled ball made from the last printed copy of The News of the World from July 2011. McClure's work invites scrutiny of the way in which the paper's management have unravelled themselves, concerned with establishing their own place in the world by revealing everyone else's. As a hand made unique work – it presents the antithesis to the mass production of print media.
Matt Chivers' Mappa Universalis presents a highly personalised map of the artist's brain. Chivers worked with university scientists to scan his own cerebral matter, 3 – D print it and then cast it in bronze. Literally mapping his own brain he then created rubbings from the bronze to form the basis of abstracted prints that become the final works. These unconventional self-portraits reveal the neurological map we each hold inside ourselves, that in part shapes who we are and what we may become.
The exhibition also includes new and existing works by Zhou Wendou, Greory Michael Hernandez and Matthew Picton.
Categories
Tags