Paintings by Paula 'KaneLimb' by Freddie Robins on a wall by Ben Coode-Adams and David Howe from the exhibition 'Happy Days' Blackwater Polytechnic
Sluice 2013 19th -20th October 12 – 9PM 47/49 TANNER ST BERMONDSEY
Sluice is London's most exciting and dynamic artist and curator-led art fair. This October 19 and 20 marks the return of the fair after a brief hiatus last year. The Fair was conceived by artist Karl England and art historian and curator, Ben Street, to serve as a showcase for artist and curator-run galleries and projects.This year Sluice is bigger than ever, with more than 30 galleries and projects, taking over a beautiful three-story warehouse on Tanner Street in Bermondsey.
An vibrant hub for the most interesting art curators, galleries, and artists working in the UK, Sluice will be one of the most exciting places in London during Frieze week.
About
Sluice art fair launched in 2011 to wide popular and media acclaim. The booth-less fair was described as the "new kid on the block" (Huffington Post) and "an alternative to the frenzy of Frieze." (Fisun Guner). Culture24 defined it as "a clear alternative to Frieze" while ArtNet pitted it as "the best candidate to succeeding Zoo". Last year it organised successful blind and silent auctions and publications. In autumn 2013 Sluice is back and occupying 47/49 Tanner Street, a three-storey Victorian warehouse a few minutes' walk from Bermondsey Street and Tower Bridge. There will be 37 artists' projects participating, all showcasing the best in grassroots art scenes across the UK, Europe and the USA.
Sluice's distinguishing feature is that it is fair exclusively for artist and curator-run galleries and projects. Open-plan, free to enter and with a wide range of educational events, live performance and artists' film screenings, Sluice encourages participation, inclusion and interaction between artists, galleries and visitors.
Sluice is co-run by Karl England (Reside Residency, Morph Plinth) and Ben Street (lecturer at Tate, National Gallery and Saatchi Gallery; writer for Art Review).
Participating Galleries 2013:
Filmarmalade (London)
Theodore:Art (NY)
Modern Language Experiment (London)
studio1.1 (London)
Transition Gallery (London)
et al projects (NY)
Wilson Williams Gallery (London)
Five Years (London)
Welsh Pavilion -Outcasting/GMP/M&M (Cardiff)
Parallel Art Space (NY)
Vane (Newcastle)
Jim Ricks (Ireland)
Aid and Abet (Cambridge)
The Blackwater Polytechnic presents the Essex Embassy (Essex)
Fort Gallery (London)
Terrace Gallery(Birmingham)
Frank Bobbins (Sheffield)
Wayfarers (NY)
Cafe Art Project (London)
Schema Projects (NY)
XVI Collective (various)
unit11studios (Southampton)
C&C Gallery (London)
Lion and Lamb Gallery (London)
Class1 Project Space (Cleveland)
Royal Standard (Liverpool)
Neue Froth Kunsthalle (Brighton)
3 137 (Athens, Greece)
The Penthouse (Manchester)
Islington Mill (Manchester)
British Racing Green (Cardiff)
Paper Gallery (Manchester)
Square Art Projects (Barcalona/London)
Vinyl (Birmingham)
Dalla Rosa Gallery (London)
Fordham Gallery (various canals)
Division of Labour (Worcester)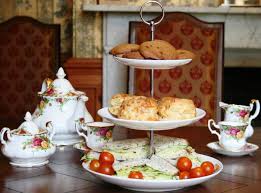 + CAFF- One of the highlights at Sluice 2013 is an artist-run food project by Crystal Bennes inspired by Gordon Matta-Clark's 1970s New York City artist-run restaurant, FOOD.
Artists Freddy Tuppen, Berta De La Rosa, Josh Bilton and Chloe Rachel McClellan turn food preparation, cooking and serving into performance art.
The bowls, cups and tablecloths have all been made especially for the fair, with crystacal plaster and thermochromic materials that will react and change colour to compliment the food. The process of eating from the food production to serving is brought into question during this delicious yet experimental event.
There will be three sittings each day the fair is open to the public.
www.caffatsluice.co.uk
Sluice Art Fair 19th and 20th October 2013 Opening Hours 19th: 12noon-9pm; 20th: 12noon-9pm
www.sluiceartfair.com
Categories
Tags