17th – 20th October FAD Contemporary Stand 116 The Other Art Fair The Old Truman Brewery, 91 Brick Lane, London E1 6QL
www.theotherartfair.com
Fresh from their success in curating the FAD Contemporary space at STRARTA art fair
Westall/Sorrell once again work with FAD to showcase Merlin Ramos and Fred Sorrell.
This will be the sixth time Merlin Ramos and Fred Sorrell have exhibited together . They will be in a curated space within The Other Art Fair, Londons biggest artist- led fair, we have reason to be excited at the continued conversation between the two artists work.
Fred Sorrell is an abstract painter based in North London. His most recent work uses torn posters from underground Tube platforms as the inspiration for distinctive collage-like paintings. They build on the history of the found materials to create a new, unique narrative.
"The contrast of materials and natural decay on the surfaces you walk past each contain a unique visual history, which for me reflects our experience of the city because they are a shared memory,"
he says.
"There are times when I see a big blank advertising or construction board that commands such presence. They can contain such a unique, almost totemic quality that I want to immediately recreate it and add my own story to it."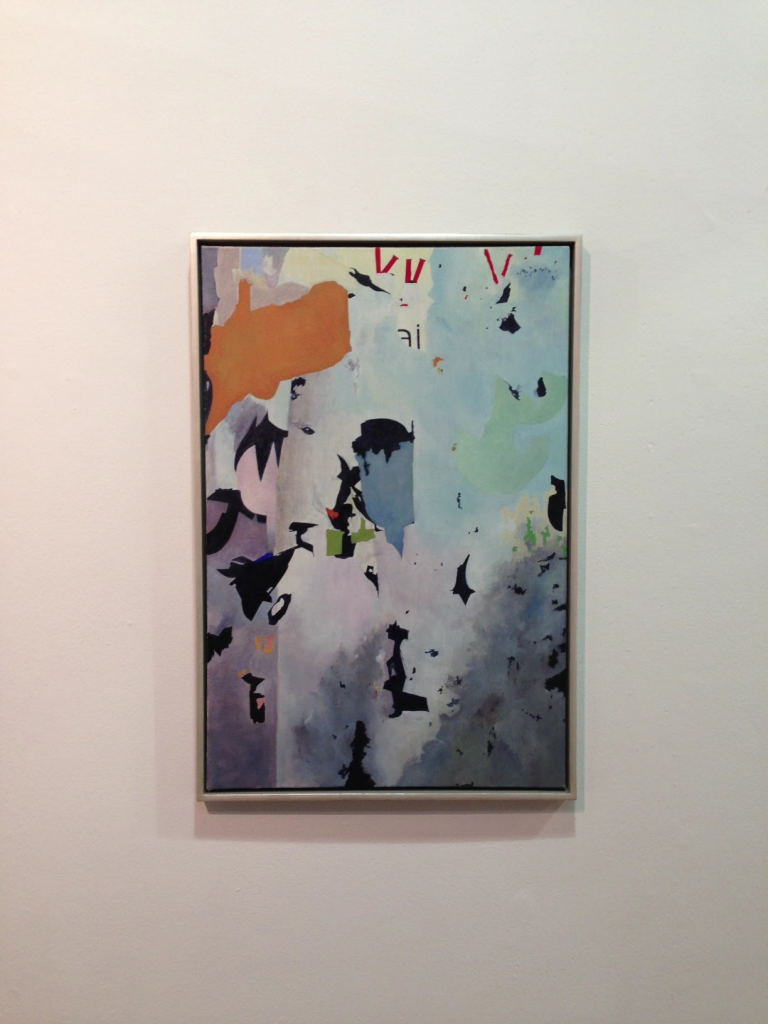 This amalgamation of visual information sees Sorrell drawing and taking photographs around London,
carefully constructing compositions directly from juxtapositions of objects, such as coloured tiles. For Sorrell, the physical act of painting itself is a free act, yet the result of careful planning. Like American painter Brice Marden's 'plane image', faced with the dramatic works of Sorrell, we end up not looking at the subject matter of the painting, as one has come to expect, but rather, at the painting itself.
fredsorrell.com
Read Fred Sorrell's Q&A with FAD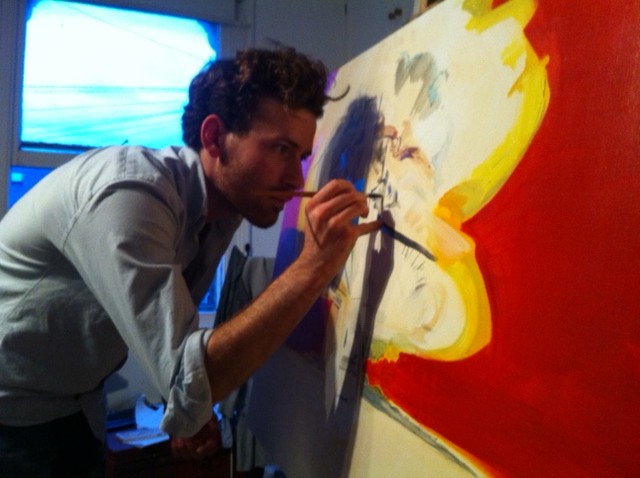 Born in Dundee, Merlin Ramos received his BA in Fine Art Painting from Falmouth College of Art, Cornwall (2007) and his MA in Drawing from the Prince's Drawing School (2010), followed by a residency at their studios in the Tea Building, Shoreditch, where he continued his studies.
Recent exhibitions include two man shows 'Stop, Look, Listen' at Cob Gallery, Camden (2011) and 'Shot'at Arteco Gallery, Wandsworth (2013) while group exhibitions include a number of site specific interventions for pop ups such as Daydream Magazine in Carnaby street and shown in Dublin, Copenhagen, Madrid and London.
He has shown with prominent artists at Flat Lake festival in Ireland and has exhibited at Christie's London.
His work can be found in the collection of HRH The Prince of Wales, among other international collectors.
www.merlinramos.wordpress.com
Read Merlin Ramos's Q&A's with FAD
About Westall/Sorrell
Westall Sorrell is a hand-picked selection of London's most exciting emerging and established creative talent. With inside-track knowledge of the capital's dynamic art scene, we bring artists and benefactors together in a unique new collaborative network.
Categories
Tags