Most days art Critic Paul Carey-Kent spends hours on the train, traveling between his home in Southampton and his day job in Surrey. Could he, we asked, jot down whatever came into his head?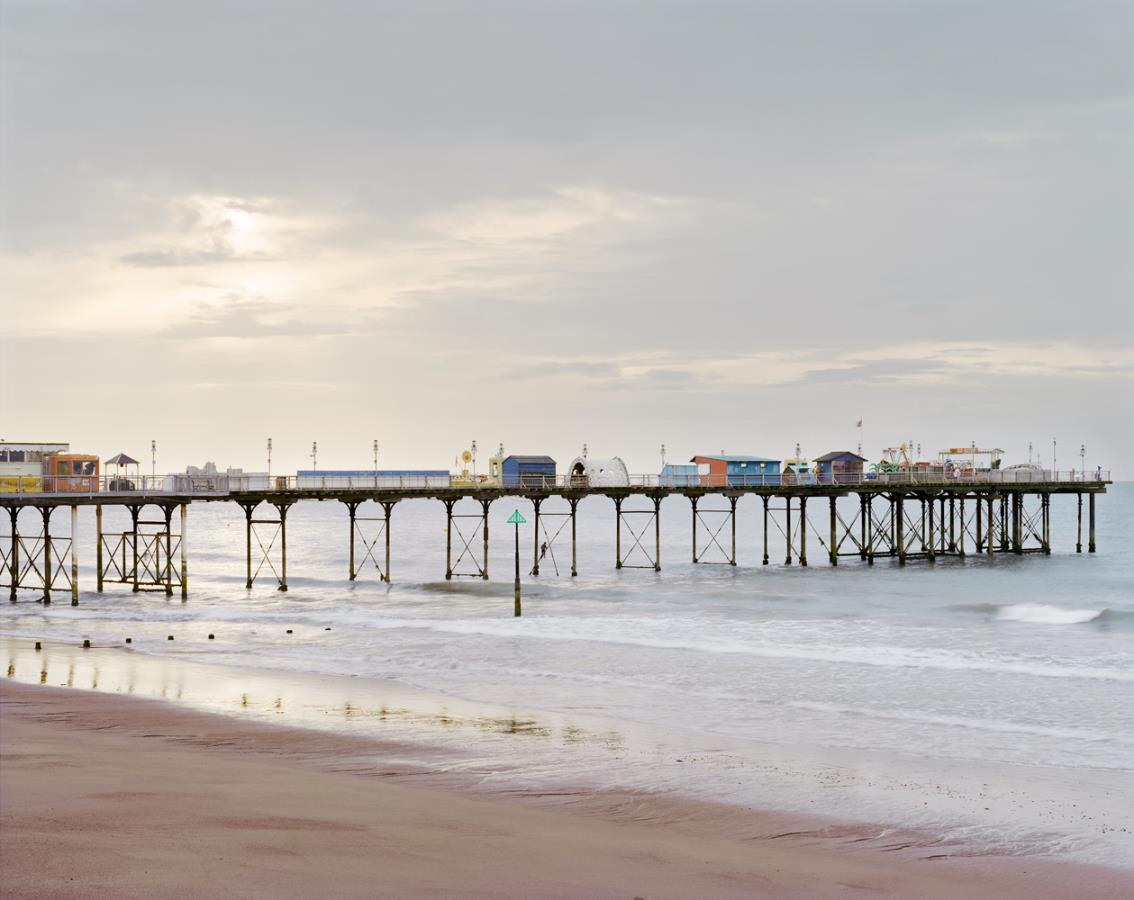 Teignmouth Grand Pier, Devon, 2011
I do like a good typology. They have a fascination of their own, whether they're art or not. Plenty have looked to be art as well since the prime example of the Bechers, who brought a rigorously consistent formality to their black and white shots of industrial structures: consistent angles, slightly overcast conditions, no human traces, taken from a ladder or platform. Yet there's an alternative, seen in Simon Roberts' just-published book Pierdom (and linked exhibition at the Flowers Gallery to 12th October) showing all 58 British seaside pleasure piers and the sites of some of the similar number lost since their 1910 peak. Roberts varies the angle, distance, extent of surroundings shown and role of people so that the individual geographical and social contexts of the piers are given full scope rather than being subsumed into regularity. That works in its different way, and suits the subjects' wide range of current vibrancy, from community and tourist hubs to ruined husks.
The consistency is in their Victorian engineering: boards over light gothic ironwork on screw piling. The collection also drew me pleasurably into recalling which I'd actually seen – starting with Hastings, where I grew up, the pier shown in its recent, seriously fire-damaged state. Maybe I should declare an interest, but actually I could think of better ways of spending £12m on my home town than reconstructing the pier.
Categories
Tags