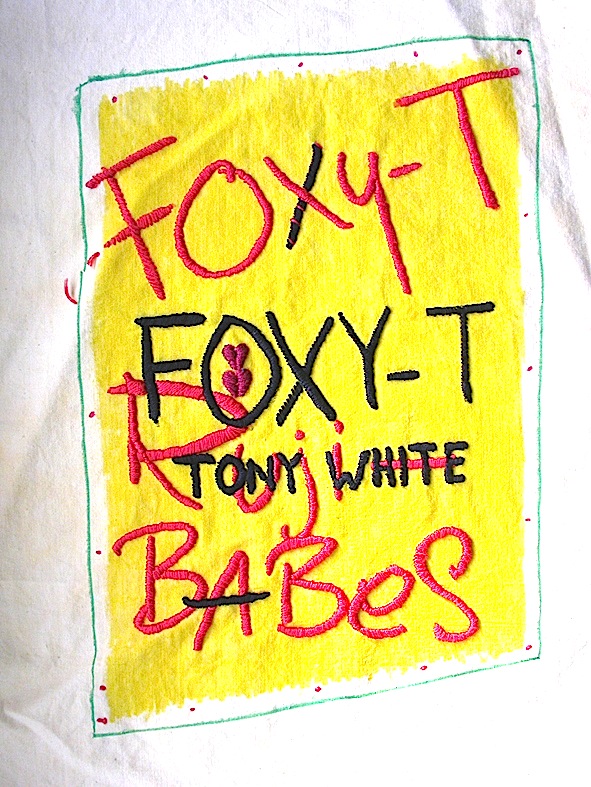 BOOK COVER DESIGN PRIZE Judging panel includes leading experts Emily King & Fraser Muggeridge
Situations is seeking an intriguing and eye-catching cover design for the first printed edition of a Bristol-based novella Missorts Volume II by author Tony White.
The writer Tony White is best known for his 2003 novel Foxy-T, and has been described by The Guardian as 'a serious, engaging voice of the modern city'. Missorts Volume II is a contemporary work of fiction that does for Bristol what Foxy-T did for London. Set in the shadow of the derelict former Royal Mail sorting office next to Bristol Temple Meads station, the novella follows four local characters, whose lives across two decades have been transformed by loves lost and letters found.
Published in November 2013 in a limited edition of 250, this will be the first print version of the novella, which was published by Situations as a free e-book in November 2012, to accompany Tony White's permanent public sound work, Missorts.
Situations is a Bristol-based visual arts organisation. We are committed to providing sustained support in talent development and are launching an open call to artists and creatives from the South West to conceive a cover design that will capture the intrigue, personal stories and Bristolian context of the novella. Entrants will have their work reviewed by a panel of leading experts including Emily King, former Frieze writer, design historian and curator, and Fraser Muggeridge, award-winning graphic designer and educator.
The winning submission will receive:
– £350 prize
– 10 complimentary signed copies of the limited edition novella
– A national PR campaign including Bristol and London launches of the book
Deadline is Monday 2nd September 2013 at 12pm
FAQ and guidelines can be found at: www.situations.org.uk/opportunities/
Further information about the Missorts public artwork can be found at www.missorts.com
Missorts is an immersive sound work by writer and novelist Tony White, produced by Situations, the award winning Bristol-based arts producers. Downloadable as a free app for smartphones, the sound work features ten original and interconnected short stories by ten writers accompanied by the Portwall Preludes; a series of striking new musical works specially commissioned from composer Jamie Telford for St Mary Redcliffe's Harrison and Harrison organ. Inspired by Bristol's radical literary heritage, Missorts reflects the past and present of the Redcliffe area of the city and the diversity of writings, objects and architectures that are found there. White's novella, Missorts Volume II is published to accompany the soundwork, and is also available as a free e-book, compatible with most devices and available from www.missorts.com, where you can also watch a short documentary film about the work. Missorts was funded by the Bristol City Council as part of the Bristol Legible City initiative and produced by Situations.
Tony White is the author of novels including Foxy-T (Faber), numerous short stories and the non-fiction work Another Fool in the Balkans (Cadogan). He has edited and co-edited short story collections including Croatian Nights (Serpent's Tail). Tony's most recent novel is Shackleton's Man Goes South, published by the Science Museum in London where he was writer in residence – the first novel the Museum has ever published. Tony White frequently gives live readings from his fiction. Recently performing at the National Portrait Gallery, London, as well as Glastonbury and Port Eliot festivals. Tony White recently presented a Guardian Masterclass on 'Reinventing Fiction,' which was described as exploring 'the cutting edge of where fiction meets new technology.' Tony wrote the weeklong, real-time, interactive SMS-based drama Ivy4evr with Blast Theory for Channel 4, which was broadcast in October 2010 and nominated for a BIMA Award by the British Interactive Media Association in 2011. Tony White is currently chair of London's award-winning arts radio station Resonance 104.4fm. He blogs at http://pieceofpaperpress.wordpress.com/
Situations is a visual arts organisation which commissions and produces projects by contemporary artists for a range of different sites and situations. Based in Bristol in the UK and established in 2002, Situations has achieved international recognition for its programme of groundbreaking public art projects. At the heart of our ambitious ten-year programme has been a commitment to pioneering new forms of public engagement. Our commissioning agency model is underpinned by a rigorous research programme, which seeks to improve the conditions for the commissioning and the experience of public art. Find out more: www.situations.org.uk
Fraser Muggeridge – over the last ten years he has built a reputation as one of the most interesting graphic designers working today. He employs an elegantly pared-down aesthetic in his collaborations with artists, writers and cultural institutions, allowing images and text to sustain their own intent and impact. His work has featured in exhibitions internationally, including Live In Your Head: Codex, Institut curatorial de la Head, Geneva (2011), Outrageous Fortune: Artists Remake the Tarot, Focal Point Gallery, Southend-on-Sea (2011) and The Way Beyond Art: Wide White Space, The Wattis Institute for Contemporary Art, San Francisco (2011). Muggeridge founded and is a tutor at Typography Summer School, a week-long programme of typographic study in London for recent graduates and professionals. pleasedonotbend.co.uk/
Emily King is a writer and curator, specializing in the history of graphic design. She was previously design editor of Frieze magazine and has contributed to numerous publications on design. She recently curated a retrospective of the work of Richard Hollis at Gallery Libby Sellers, which toured to to ECAL, the University of Art and Design Lausanne, in Spring 2013.
Categories
Tags