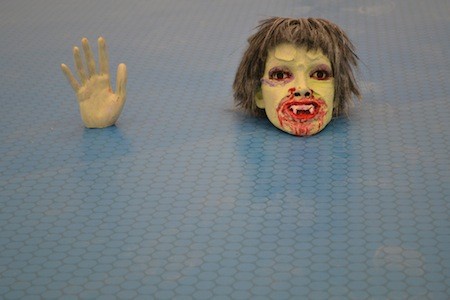 Exhibition open from 28th June to 20th July 2013 The Marmite Prize for Painting IV Thursday 27nd June 2013, 6 – 8.30pm.Tannery Arts Unit 12 Rich Estate Crimscott Street London SE1 5TE Prize winners announcement 7.30pm.
Judged by Iain Andrews, Marta Marce, Dawn Mellor and Tim Stoner.
The 32 artists short-listed for the exhibition are:
Amelia Barratt, Julian Brown, Simon Carter, Brian Cheeswright, Jules Clarke, Ben Deakin, Marie d'Elbee, Damien Flood, Yifat Gat, Alex Hanna, Hyojun Hyun, Phil Illingworth, Silvie Jacobi, Christopher Jones, Matthew Krishanu, Jana van Meerveld, James Metsoja, Paul Newman, Tom Palin, Alison Pilkington, Playpaint, Clare Price, Dan Roach, Greg Rook, Andrew Seto, Sabrina Shah, Blake Shirley, John Stark, Mathew Tom, Virginia Verran, Charles Williams, Eleni Zagkali.
Event
Artist Talks, Friday 28th June, 2-4pm. Free admission.
Join us for an informal discussion with exhibiting artists, Brian Cheeswright, Paul Newman, Jana van Meerveld and Charles Williams.
Categories
Tags