Most days art Critic Paul Carey-Kent spends hours on the train, traveling between his home in Southampton and his day job in Surrey – but last week he was in Basel. Could he, we asked, jot down whatever came into his head?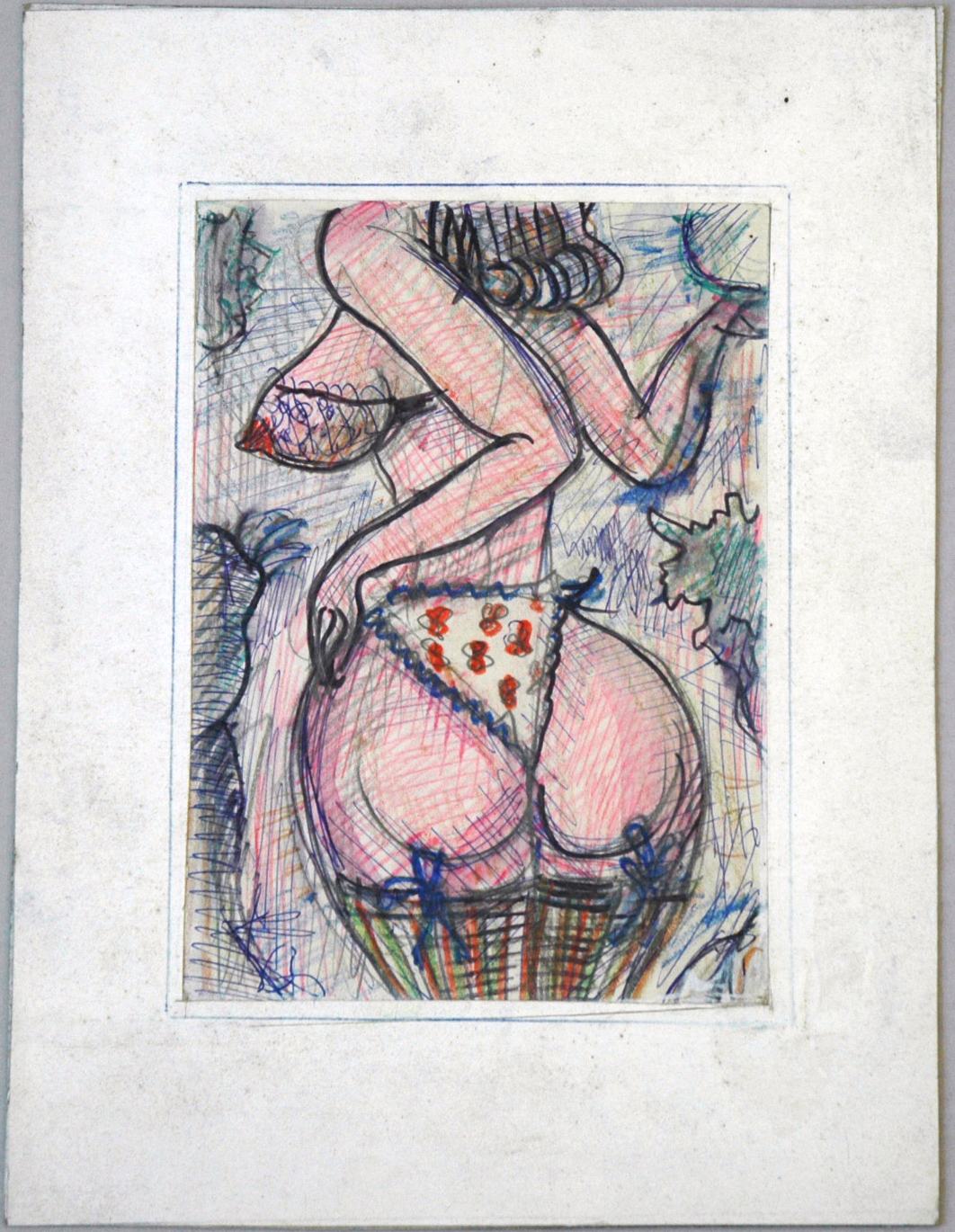 Untitled and undated Tichý drawing
One could trace a fascinating three gallery show within the show at Art Basel relating to Miroslav Tichý, the Czech who – although a trained artist – became known during the last decade of his life for the thousands of photographs he took using home-made cameras to capture fleeting glimpses of women in his Moravian hometown of Kyjov in the 1960's and 70's. They have their own voyeuristic, yet epiphanic, aesthetic – especially in their deliberately battered state and clunky cardboard framing. Cologne's Susanne Zander Gallery showed a selection of photographs together with twenty of Tichý's drawings, caches of which were found only when he died in 2011. They show how knowing his apparently amateurish photographic techniques – such as odd cropping – must have been.
Those drawings led me in turn to the work of the Polish conceptual artist Goshka Macuga. She often works with archives, including those of artists, and has recently been granted access to Tichý's papers. Macuga has made 'bodysuits' which turn their wearer into living Tichý drawings: the designs were at the Andrew Kreps Gallery and the suits themselves were modeled at Galerie Rüdiger Schöttle , where two women lounged in front of a tapestry background derived from a photograph of naked women at the grave of Karl Marx – taking us back to the paradoxes of Tichý, a non-conformist provoking the communist state by means of apparently conventional fantasies.
Categories
Tags