Most days art Critic Paul Carey-Kent spends hours on the train, travelling between his home in Southampton and his day job in Surrey – but this week he was in Basel. Could he, we asked, jot down whatever came into his head?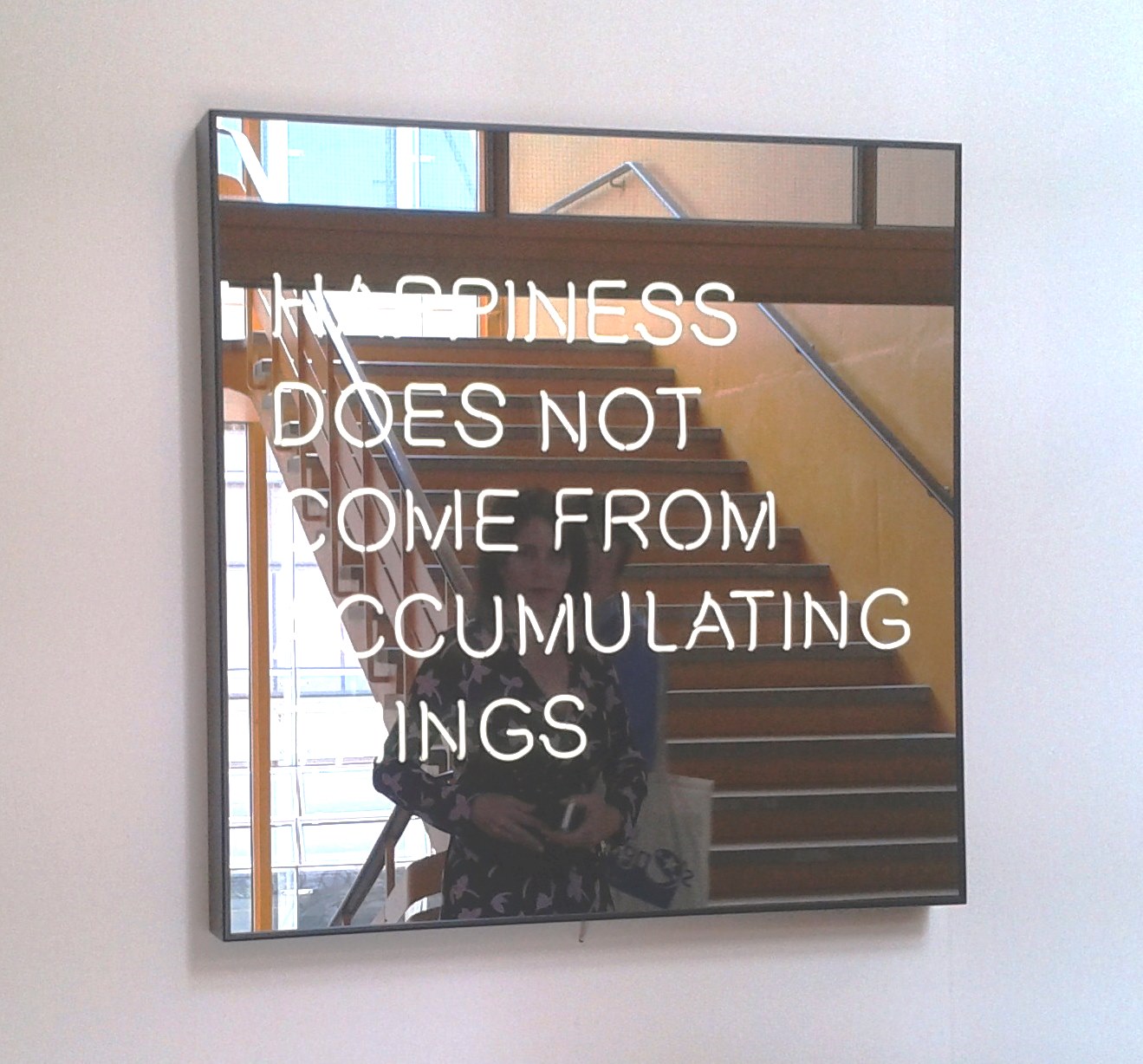 Jeppe Heine at Art Basel
There's quite a bit of art on show during the Basel Fair week: I saw 500 galleries across four of the seven Fairs, the hundred large works and projects of Art Unlimited (in the Art Basel Fair) and Art Parcours (out and about in the city), plus half of the twenty-odd significant non-commercial exhibitions in the city.
Most prominently, there was something of a move towards abstraction, but given that volume, it would be possible to find enough work to support any number of smaller trends. I also came across various depictions of lightning and flooding (how close are we to natural end times?) and insects (will they take over?).
There were fewer jokes than you would have found a few years back, though I liked Jeppe Hein's deadpan neon announcement that 'HAPPINESS DOES NOT COME FROM ACCUMULATING THINGS' – perhaps it was only as the artist wished that it hadn't sold by the time I left. And several works made striking use of bananas: Frédéric Bruly Bouabré, Erwin Wurm, David Altmejd, Steven Allan… Are artists suggesting that the art world is bananas ?
One might point to the surging market at the more expensive end of accumulating things, and question the economic logic. One might wonder about contemporary prices set against some older work: one gallery – in line, I understand, with the market – was offering a small painting by the canonical Phillip Guston at the same price as a similarly-sized work by the trendy but comparatively lightweight and potentially ephemeral Elizabeth Peyton. Yes, bananas.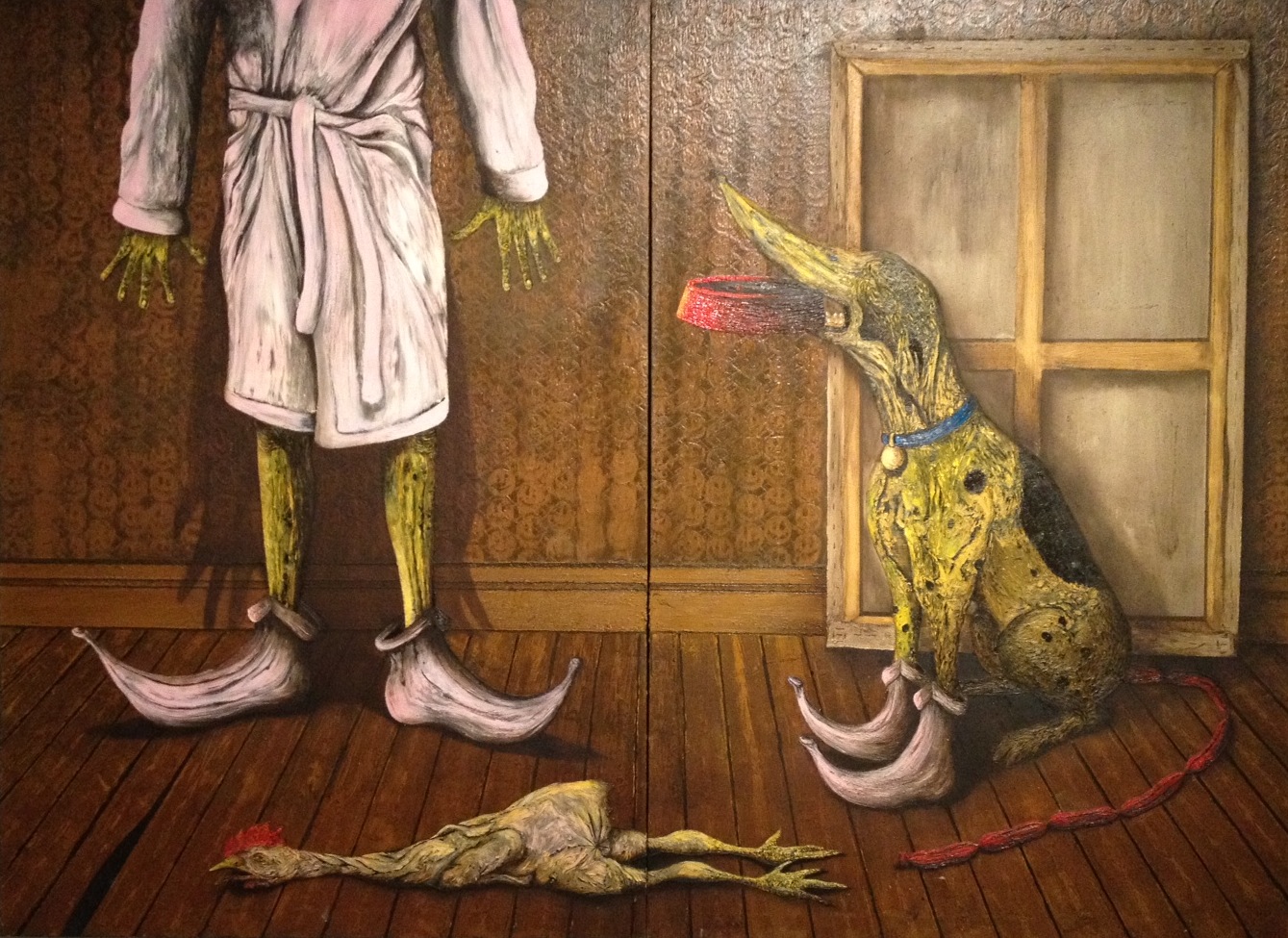 Steven Allan: The Hunger Trail, 2013, at Ebb & Flow, Volta (more subtly banana-based than most of his recent paintings)
Categories
Tags