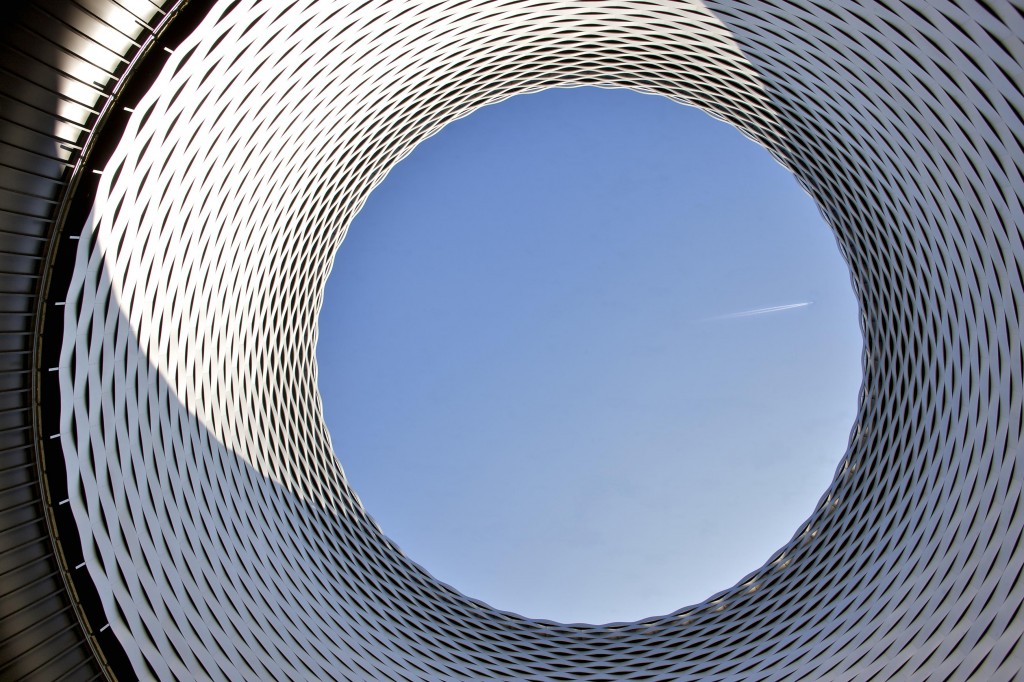 New Exhibition Hall (Hall 1) © MCH Messe Schweiz (Basel)
The 44th edition of Art Basel closed yesterday with galleries reporting exceptionally strong sales across all levels despite strikes by air traffic controllers and on the trains. Basel once again became the central meeting place for the international art world. Art Basel, attracted a record of 70,000 visitors (*hmmmmm that seems a nice exact figure!), generating an attendance of 86,000 over the six show days.
Representatives and groups from over 70 museums around the world attended the show, alongside major private collectors from North and South America, Europe, and Asia. A significant number of artists attended this year's edition, including: Kader Attia, Tom Burr, Thomas Demand, Meschac Gaba, Theaster Gates, Isa Genzken, Dominique Gonzalez-Foerster, Joana Hadjithomas & Khalil Joreige, Noriyuki Haraguchi, Roni Horn, Christian Jankowski, Idris Khan, Jorge Macchi, Steve McQueen, Matt Mullican, Sean Scully, Jim Shaw, John Stezaker, Eduardo Terrazas, Mickalene Thomas, Tunga and Danh Vo. Many visitors to the show commented on the exceptional quality of the work being exhibited, which was undoubtedly reflected in the strength of the sales made by galleries across all sectors of the show throughout the week.
Many exhibitors reported stronger sales on the opening preview day of the show than ever before. Art Basel presented 304 galleries from around the world exhibiting the work of over 4,000 artists, with many choosing to present thematic and solo-artist exhibitions. Galleries from across the globe debuted at the Basel show this year, coming from Belgium, Brazil, China, France, Germany, Greece, India, Italy, Japan, the Netherlands, the Philippines, Republic Singapore, South Korea, Spain, Turkey, United Arab Emirates, USA. This year, many elements of the show were sited within the new Hall 1 designed by renowned Basel architects Herzog & de Meuron that has redefined Messeplatz and got raving reviews from many visitors.
The new building housed the Unlimited, Statements and Magazine sectors, along with the auditorium used for the Conversations and Salon panels.
Galleries exhibiting at Art Basel were delighted with the 44th edition of the show:
'There has been very, very strong international attendance at this year's show, with a great concentration of Europe's most important collectors. The rigorous selection continues to explain the success of the fair. Collectors come to Basel with the intention of buying and we had a very successful week indeed, placing over 60 works, several in the seven-figure range, in important private and museum collections.'
–Marc Payot, Hauser & Wirth, Zurich, London, New York
'This year was calm, focused, and serious. The Venice Biennale had provided the art world with brain-food and the considered tone continued at Art Basel. And without a doubt the museums in Basel collectively provide the very best context for the world's best fair.'
–Sadie Coles, Sadie Coles, London
Categories
Tags