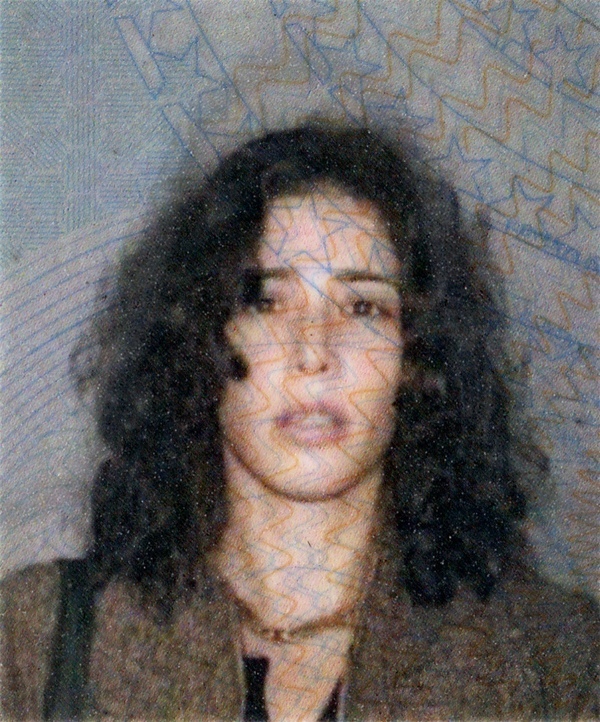 Liz Magic Lazer Artist Nominee
Absolut Art Bureau, the unit within The Absolut Company responsible for global art initiatives, is pleased to announce the nominees for the 2013 Absolut Art Award. This year, for the first time, the prize is being presented both for Art Work and Art Writing. Correspondingly, artists and art writers have been selected in both categories, bringing the total number of Award nominees to 76. The finalists – five in each category – will be announced May 31, 2013.
The Absolut Art Award was instituted in 2009 to mark 30 years of creative collaborations with artists. Since then, the Absolut Art Award has celebrated artists with the capacity to enhance social imagination and experience. In 2012, Absolut Art Bureau announced a new format for the Absolut Art Award, which now provides recognition and project funding not only for artists but also for art writers. The new structure for the Award allows each of the five Jurors and ten Nominators to recommend five artists and one art writer, respectively. The 2013 Award Jury is led by Carolyn Christov-Bakargiev, former Artistic Director of dOCUMENTA (13).
Extraordinarily diverse in terms of geography, age, and gender, the selected artists – identified by the five Award Jurors and 10 international Nominators – have selected 61 artists from over 30 countries across five continents for this year's Absolut Art Award. The artists hail from established contemporary art hubs, such as the USA and the UK, to emerging areas of contemporary art activity, including Ethiopia, Lithuania, Mongolia, and Myanmar. The nominated artists range from 28 to 71 years old and include widely recognized names in the art world, such as Julie Mehretu, Philippe Parreno, Theaster Gates, as well as a cross-section of some of the most noteworthy early-to mid-career artists working today.
The winning artist in the Art Work category will receive a cash prize of €20,000 plus a budget of up to €100,000 to develop and produce a new art work, which will be donated to an ABSOLUT partner institution.
The Jury and Nominators have also selected 15 art writers from six countries, continuing the commitment of ABSOLUT to supporting research into art writing and to developing critical theory. The winning art writer will receive a cash prize of €20,000, complemented by a budget of up to €25,000 for the publication and distribution of a new book, in collaboration with a leading publishing house.
Jonas Tåhlin, Vice President Marketing, The Absolut Company commented, "The range of artists and art writers selected for this year's Award is a true mirror of the international contemporary art world today. The diversity of the nominees makes the Absolut Art Award unique in its scope and its recognition of talent and creativity in parts of the globe that often go unnoticed."
The Absolut Art Award will be presented to one winning artist and one winning art writer on September 20, 2013 in Stockholm, Sweden, during a special weekend of events to celebrate Stockholm's contemporary art scene (September 19 – 21, 2013).
THE 2013 NOMINEES
Art Work
Carlos Amorales, Doug Ashford, Ed Atkins, Lutz Bacher, Nairy Baghramian, Diego Bianchi, Anna Boghiguian, Tania Bruguera, Andrea Büttner, Gerard Byrne, Patty Chang, Chen Chieh-Jen, Cheng Ran, Padmini Chettur, Audrey Cottinm, Abraham Cruzvillegas, Tacita Dean, Gintaras Didziapetris, Annika Eriksson, Omer Fast, Chitra Ganesh, Mario Garcia Torres, Fernando García-Dory, Goldin + Senneby, Dave Hullfish Bailey, Miranda July, Hassan Khan, Anja Kirschner and David Panos, Bernd Krauß, Fernanda Laguna, Moshekwa Langa, Liz Magic Laser, Dinh Q. Lê, Julio Le Parc, Gabriel Lester, Li Liao, Htein Lin, Renata Lucas, Aditya Mandayam, Steve McQueen, Julie Mehretu, Santu Mofokeng, Tania Mouraud, Rabih M roué, Zanele Muholi, Eduardo Navarro, Paulo Nazareth, Otobong Nkanga, Henrik Olesen, Roman Ondák, Laura Owens, Philippe Parreno, Po Po, Seth Price, Monica Ross, Zamthingla Ruivah Shimray, Sharmila Samant, Mickalene Thomas, Suzanne Treister, Tsang Kin-wah
Art Writing
Lars Bang Larsen, Claire Bishop, Luis Camnitzer, T. J . Demos, Coco Fusco, Bruce Hainley, John Kelsey, Lawrence Liang, Tom Lubbock, Aaron Schuster, Hito Steyerl, Enrique Vila-Matas, Hamza Walker, Pauline J. Yao, Tirdad Zolghadr
Categories
Tags