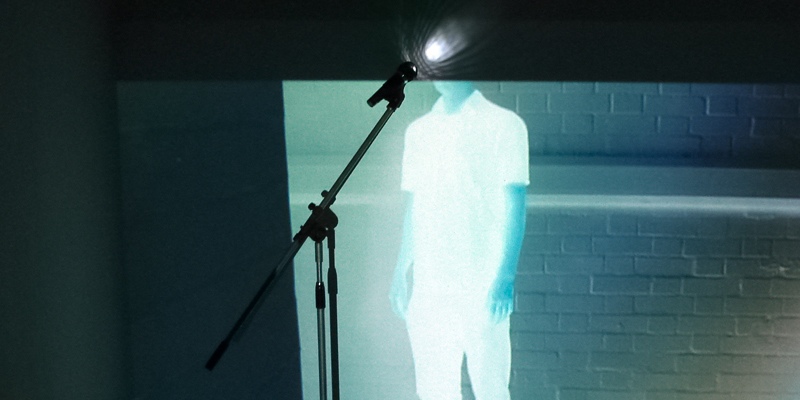 ON-THE-AIR (INSTALLATION V1) 2010 Microphone Stand, Video Projection, Torchlight
Dimensions Variable Project: ON-THE-AIR


Formations IV (Becoming Che) 2013 Photo lab paper mounted on acrylic 200 x 50 cm Project: Formations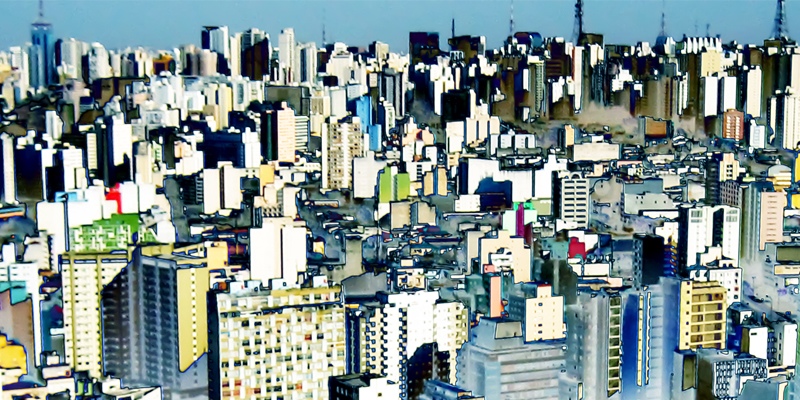 São Paulo Colours II 2012 Photo lab paper mounted on acrylic plexiglass
150 x 50 cm Project: Vertex (The Perspective Divide)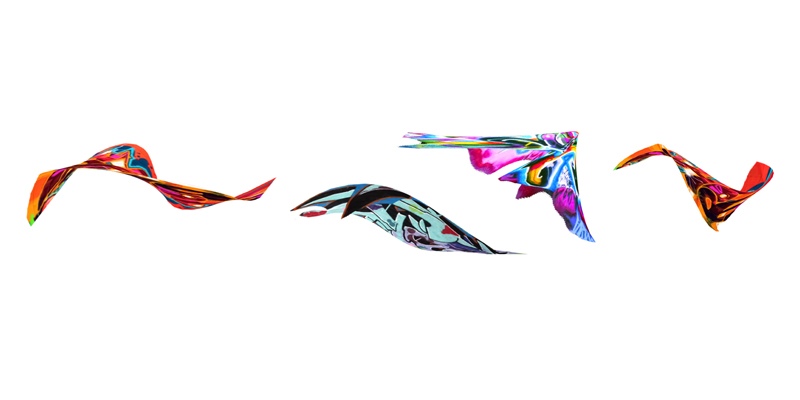 Sampled Space • Wall I – IV 2012 Photo lab paper mounted on acrylic 80 x 20 cm Project: Sampled Space Edition of 3 ( + 2 AP )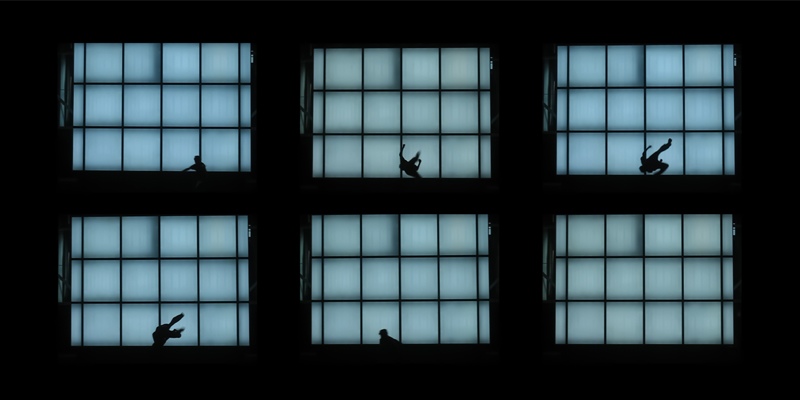 Parkour I 2011 Lambda C-Type Metallic print mounted on aluminium-dibond 130 x 65 cm Project: City Movements Edition of 3 ( + 2 AP )
To Continue our support for emerging artists and our partnership with The Other Art Fair we are interviewing some of the artists showing at the Spring 2013 edition of The Other Art Fair:
here is JAYKOE
1. Is this your first TOAF ? if so why are you exhibiting? If not why are you coming back?
I have exhibited at the fair before, I am participating again because it has proven to be a very positive event, in terms of direct feedback, conversations with gallerists and consultants, selling work and making new contacts.
There is clearly a commercial basis, although as I have seen it progress the organisers also seem to be interested in creating an event that can develop as a fuller experience, with performance art, site specific installations and talks etc. It's beneficial for artists in the early stages of their career to be considered by a committee that includes established artists like Yinka Shonibare (big respect), along with very practical advice from partners like Trudie at The Art Insider.
I am also interested in the space at Ambika P3 itself, since the first show I saw there a few years ago, which was an Anthony McCall light installation. Particularly its history having developed out of the former concrete construction hall for the University of Westminster's School of Engineering, and being used to test sections of the Channel Tunnel. This relation to infrastructure and vast concrete forms resonates with my thinking around the construction and labyrinthine nature of urban spaces.
2. Can you tell us more about your work and what are the main ideas you like to express?
My practice is based around drawing and tracing movements in city space. It involves a range of processes in order to sample and form interventions within global cities. An example of this notion of sampling space is Parkour I, six time-stretched frames dealing with alternative use of the urban landscape.
Overall the work stems from a fascination with the centres we construct, the forms they take and what they reveal about us, at a time when the demands on resources are increasing and more than half of the world's population live in cities, a proportion that is expected to rise to three quarters by 2050.
3. How do you start the process of making work ?
I work on a project by project basis, so each starting point can be approached openly in relation to medium.
There are several lines of research that I continue to explore, which developed over the course of an MA in Fine Art (at The Cass). Projects develop and branch off of these lines of enquiry.
As the work deals with cities, walking or moving through these spaces initiates and develops things. This led to a global travel project – one year travelling around the world, mainly overland, taking in the Trans-Siberian railway, to over thirty major cities.
Discovering the artistic and theoretical work of the Situationists expanded my thinking around this activity further – an interest in the movement through urban space, the altering zones, 'the drift', the effect that the space has on our thinking.
4. Do you consider the viewer, when making your work ?
Difficult to define (ie. is everything we do carried out with an awareness that it might be viewed etc) but to attempt to narrow it down, the degree to which it might come into play depends on the project. With installation works certainly, on a practical level, but generally during the early stages of development it is not a conscious consideration. In terms of potential viewer responses, it seems this can vary (as attending an art fair stand can reveal) so it is problematic to generalise around that. There have been certain works where I thought about how close friends or family might respond to them, which could then have a subconscious influence over the direction.
I realise that it becomes more of an issue with works that are developed for a specific proposal. For example the Europol prize, which I thought had an interesting tension with my work, in that it explores 'grey' areas in city movements (such as Parkour). The use of global satellite imagery in the proposed piece was intended to be a reminder to them, as the European law enforcement agency, of the importance of our connectedness in the world.
5. What work will you be showing at TOAF ?
Video works, editions, screenprints and image objects. Some new works and projects commenced this year, and a few last editions and artists proofs going back a few years.
6. What was the most intelligent thing that someone said or wrote about your work? That the work is "definitely to be seen in real life" (which refers to the importance of the effects of light on the finish in certain pieces)
7. Which artists would you most like to rip off, sorry, I mean appropriate as a critique of originality and authorship?
Absolutely, strictly for the critique of course. I won't mention too many (just in case) but Renata Lucas and Robin Rhode are two important ones.
8. What does you art cost ?
There are works and objects I produce that are not considered in a commercial sense, but in the context of this art fair the cost of the work ranges from £30 – £15,000.
9. Which art work are you most proud to have created ?
There can be elements of works that go beyond expectations, although at the same time mixed with a critical view of how it might be developed or improved. Probably the most satisfying results come for me from uncomplicated drawings, especially when exploring new spaces.
10. Final question if you had $75,000 to buy some art with , what would you buy ?
I would make an offer on Brueghel's Tower of Babel (or go for an etching). Anything left I would look at artist led spaces for new artists.
You Can See Jaykoe at Ambika P3 Marylebone London NW1 April 25th-28th 2013
www.theotherartfair.com/
More Info: www.jaykoe.com
–
Categories
Tags