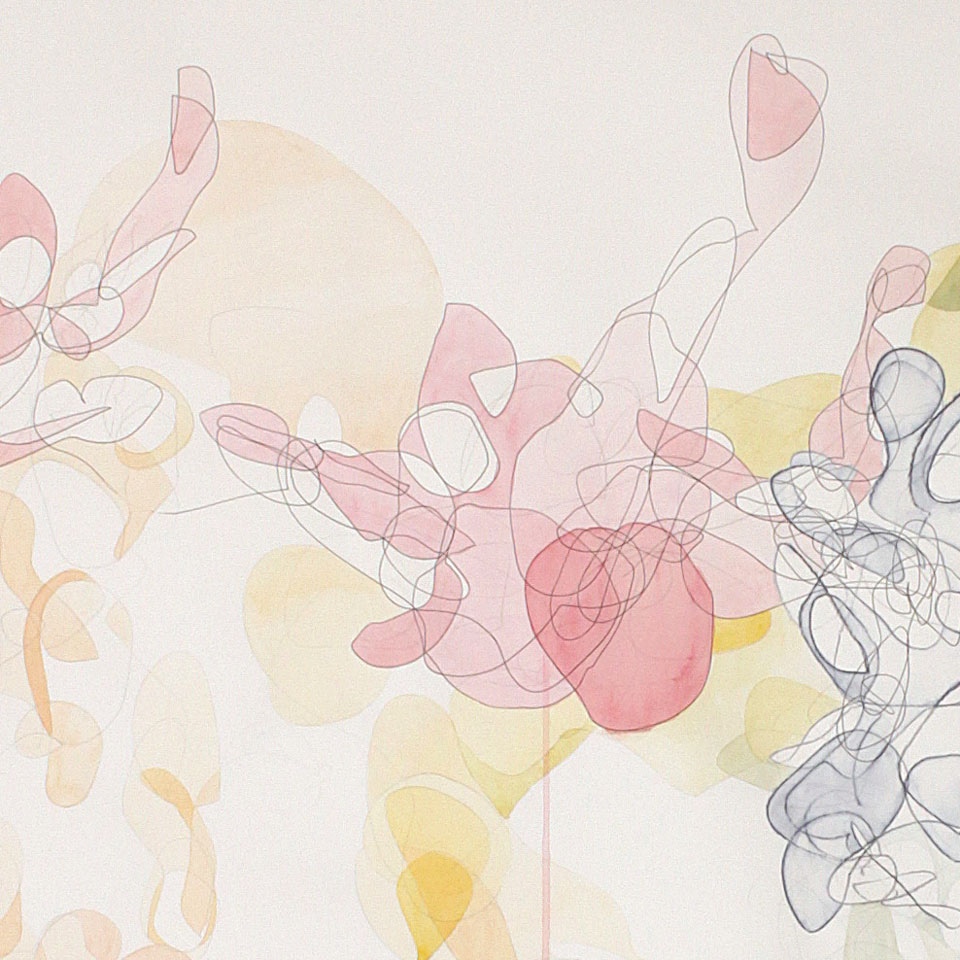 CULMINATE, GROUP EFFORT (LINGUA FRANCA), 2013, Drawing, 170 x 150 x 3cm
Tuesday 23rd April The DegreeArt.com Gallery, 12a Vyner Street, London, E2 9DG
www.degreeart.com
Exhibiting Artists: Flavius Alagrius, John Appleton, Abigail Box, Henry Byrne, Pamela Carr, Jennifer Farmer, Silvia Krupinska, Hormazd Narielwalla, Samuel Overington and Luis Ignacio Rodriguez.
To mark their 10th Anniversary, DegreeArt have set up an 'Artist Residency programme' at their DegreeArt Gallery space 'The Execution Room'. The residencies seek to turn the exhibition space into a catalyst for; discussion, exchange, development and action and FAD is proud to be their online media partner.
Throughout April 10 artists from Unit 3 Projects have taken over DegreeArt's Execution Room and have been working with and around each other in order to engage themselves and you in an experimental and haphazard creative conversation. Taking 'gesture' as its central theme, In All Directions is a celebration of possibility, exchange and risk.
On 23rd April visitors will get the chance to hear the artists talk about their work in Pecka Kucha styled presentations. Pecha Kucha is a presentation method devised in 2003 by Astrid Klein and Mark Dytham of Klein Dytham Architecture. The format dictates that 20 images are shown for 20 seconds each, advancing automatically whilst the artists talk alongside them.
Come along and not only see the artwork, but gain an insight into the process and reasoning behind some incredibly varied, but habitually fascinating, pieces.
6.00- Arrivals, Wine and Networking
6.30- DA introducing guest speaker Darren O' Brien from ASC Studios and Unit 3 (2mins)
6.32 -ASC Introducing artists
6.40- Pamela Carr
6.50- Luis Ignacio Rodiriguez
6.55- Abigail Box
7.00- Henry Byrne
7.05- Samuel Overington
7.10- Silvia Krupinska
7.15- Questions
Watch Video Interviews with nine of the Artists HERE
Find out More about The Artists and have a sneak peak at their work HERE
Categories
Tags