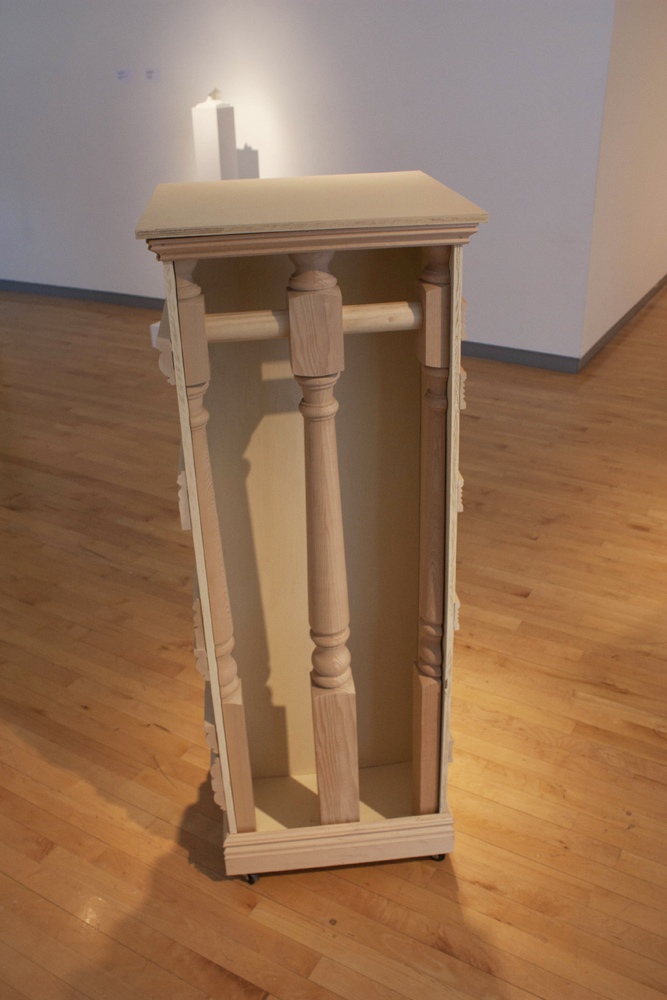 Stubbs_P_04 – Untitled Display 1. A sculpture from the Untitled Display series based on the story of a worker at a DIY store who begins to think in the descriptive terms associated with the language of paint charts.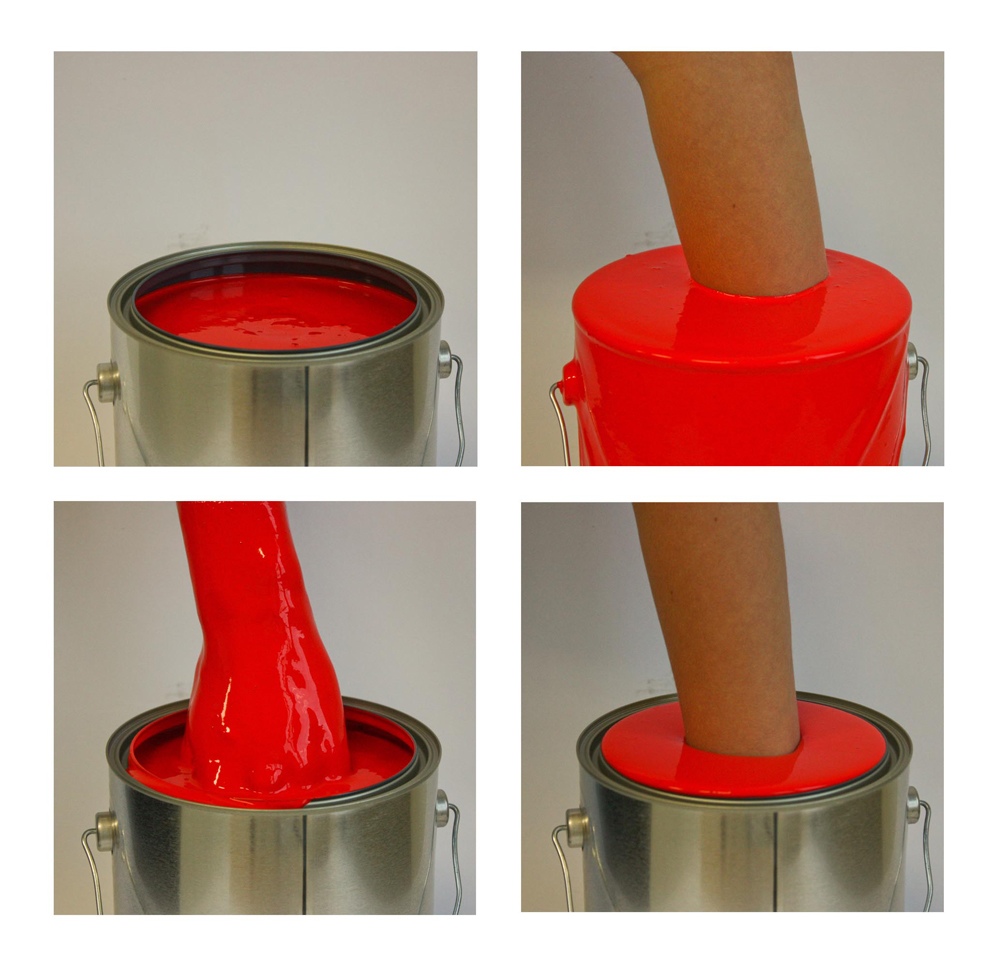 Stubbs_P_09 – Images from Redder. A video and photo series.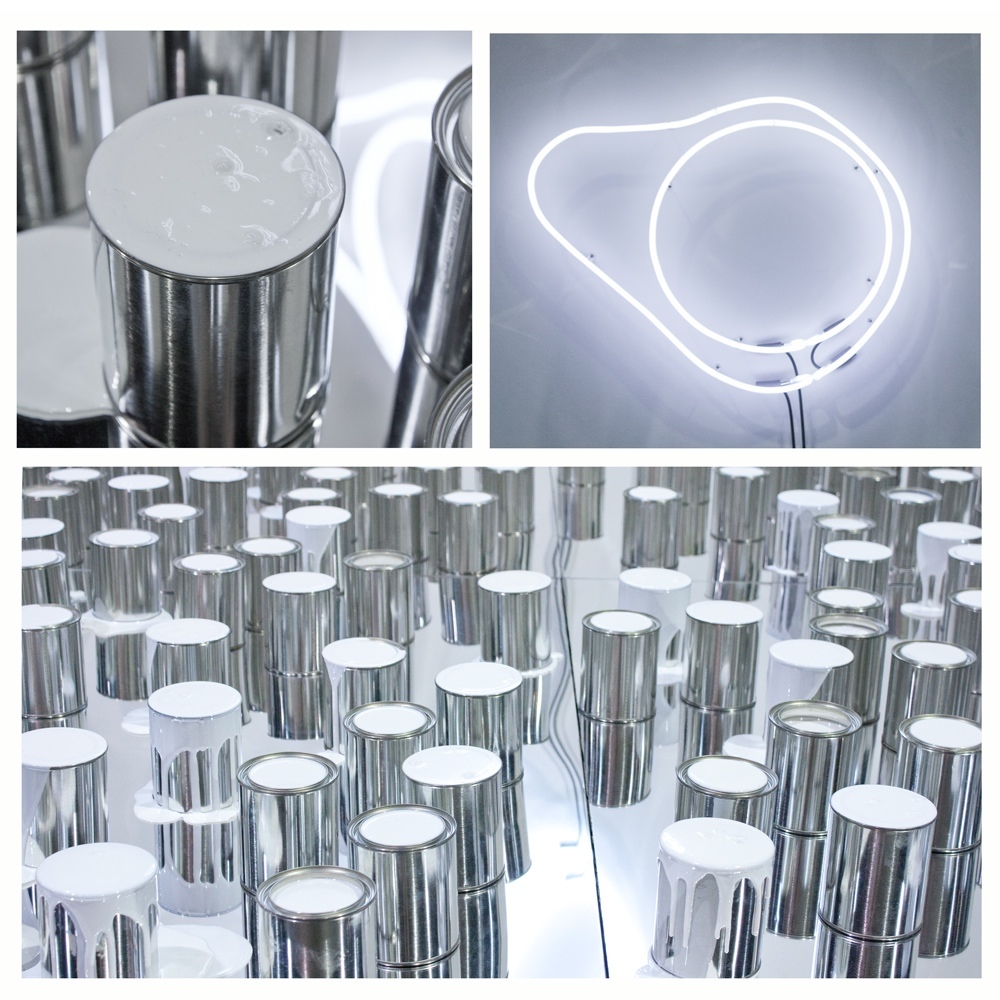 Stubbs_P_02 – Disclosing the Field (New White). An installation using mirrored plexi, paint cans, polyurethane, white neon and paint.
To Continue our support for emerging artists and our partnership with The Other Art Fair we are interviewing some of the artists showing at the Spring 2013 edition of The Other Art Fair:
Phoebe Stubbs
1.Is this your first TOAF ? if so why are you exhibiting? If not why are you coming back?
Yes, it's my first. I studied for my MFA in the US and have found it hard to find opportunities in the UK, especially since many events geared towards emerging artists focus on those who went to school here. Since graduating I have been working and slowly building a body of work, and now I want to show it.
2. Can you tell us more about your work and what are the main ideas that you like to express?
I always begin with the problem of how colour can be defined, or not, in language. In response to this problem I often write stories that deliberately mess with the many meanings inherent in a single colour. One example is a recent story called Red, in which a girl sees the colour red more intensely than anyone else and the shift in vision causes her to seek out the colour and, in turn, provoke danger. Another, which I will present parts of at TOAF, is about someone who works at a big DIY store and becomes seduced by the language of paint charts—the way there might be 49 shades of beige, from Gypsy Moth to Toasted Marshmallow to Potter's Clay. I take elements of these stories and make them into sculptures and videos based on store displays. I am also always interested in the transformative qualities of paint as pure colour. Freshly open pots of colour are so tempting.
3. How do you start the process of making work?
I write. Word for Windows is probably my closest equivalent to a traditional sketchbook.
4. Do you consider the viewer when making your work?
When making the work, I am the viewer, so yes. But when working out how to display what I have made, I start to think more about how someone else might see it. This is the point at which I become more self-conscious and keep some things away from view.
5. What work will you be showing at TOAF?
A series of videos, photographs and sculptures about paint and painting as application and embodiment of pure colour, and a series of sculptures and charts derived from the DIY store story called Untitled Displays.
6. What was the most intelligent thing that someone said or wrote about your work?
I once had a strange critique with Dave Hickey. I don't think it's the most intelligent thing anyone's ever said, and I wouldn't like to judge the intelligence of comments made about my work anyway, but in it he said, "never demean it with an explanation. Ed Ruscha never explains." I probably just like it because he referred to my work and Ed Ruscha (a hero of mine) in next door sentences. It also felt freeing to receive what I felt at the time to be a get out of jail free card from over-explanation, which was important because it made me make without over-thinking what to say about it during the process.
?7. Which artists would you most like to rip off, sorry, I mean appropriate as a critique of originality and authorship?
I'd like to have made a lot of Mika Rottenberg's work…
8. What does you art cost?
Between £150 and £2000.
9. Which art work are you most proud to have created?
I am most proud of settling down to write Red, which I am hoping to refine into a novel by the end of the year and publish. A video I will show at TOAF called Redder came from it, and I like that too.
10. Final question, if you had $75,000 to buy some art with, what would you buy?
A photo-collage by Tim Hawkinson, or a Mika Rottenberg video/installation, though I would also settle for an editioned print of hers. If I could sneak in an Elad Lassry, too, that would make me very happy.
You Can See Phoebe at The Other Art Fair Ambika P3 Marylebone London NW1
April 25th-28th 2013 www.theotherartfair.com
www.saatchionline.com/phoebestubbs
Categories
Tags