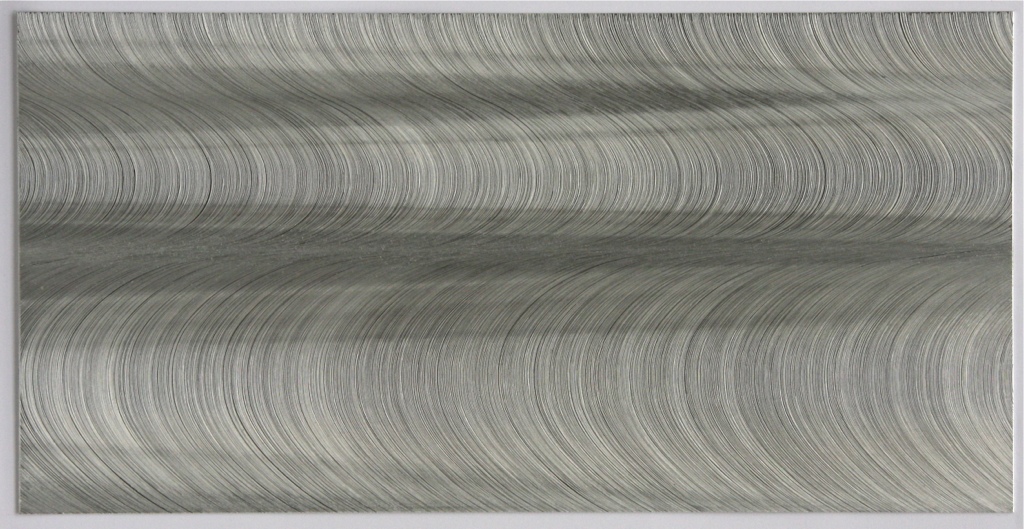 "1339", hand scored aluminium, 66 x 36 cm.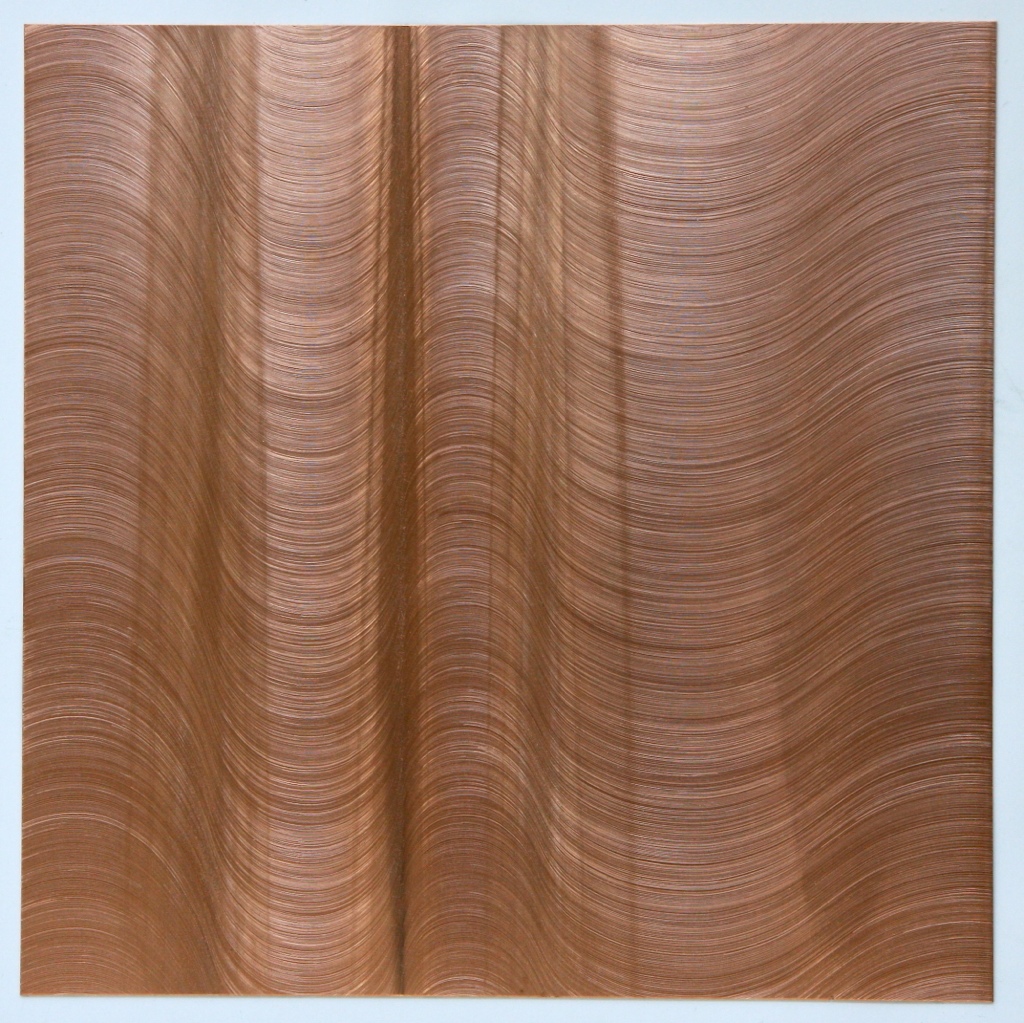 "1262", hand scored copper, 50 x 50cm.
Continuing our support for emerging artists and our partnership with The Other Art Fair we are interviewing some of the artists showing at the Spring 2013 edition of The Other Art Fair first up is Ben Gooding :
1.Is this your first TOAF ? if so why are you exhibiting? If not why are you coming back?
This will be my 2nd TOAF and I decided to show again for a couple of reasons… 1st of all, this is the business end of the art world and like any "business", you have to invest in it otherwise you will struggle to get anywhere. It shows a certain level of confidence it what you do and commitment to your practise. I sold work last year more than covering my costs and made some good contacts and I'm hoping a year on TOAF will be even more established!
2. Can you tell us more about your work and what are the main ideas you like to express?
All my work is the result of a very simple, reductive process whereby every mark that is made is bounded by a set of predetermined rules. I cannot make any decisions about the work once I begin, in a way, the works make themselves and are the result of a logical system.
3. How do you start the process of making work?
I often make a tool specifically for each work which determines the formal qualities of the end product. There is a lot of preparation involved but once I begin it becomes a highly methodical and often monotonous process.
4. Do you consider the viewer, when making your work?
Yes, absolutely! My work is often kinetic and reacts to the shifting proximity of the viewer, so I am very aware of the visual experience.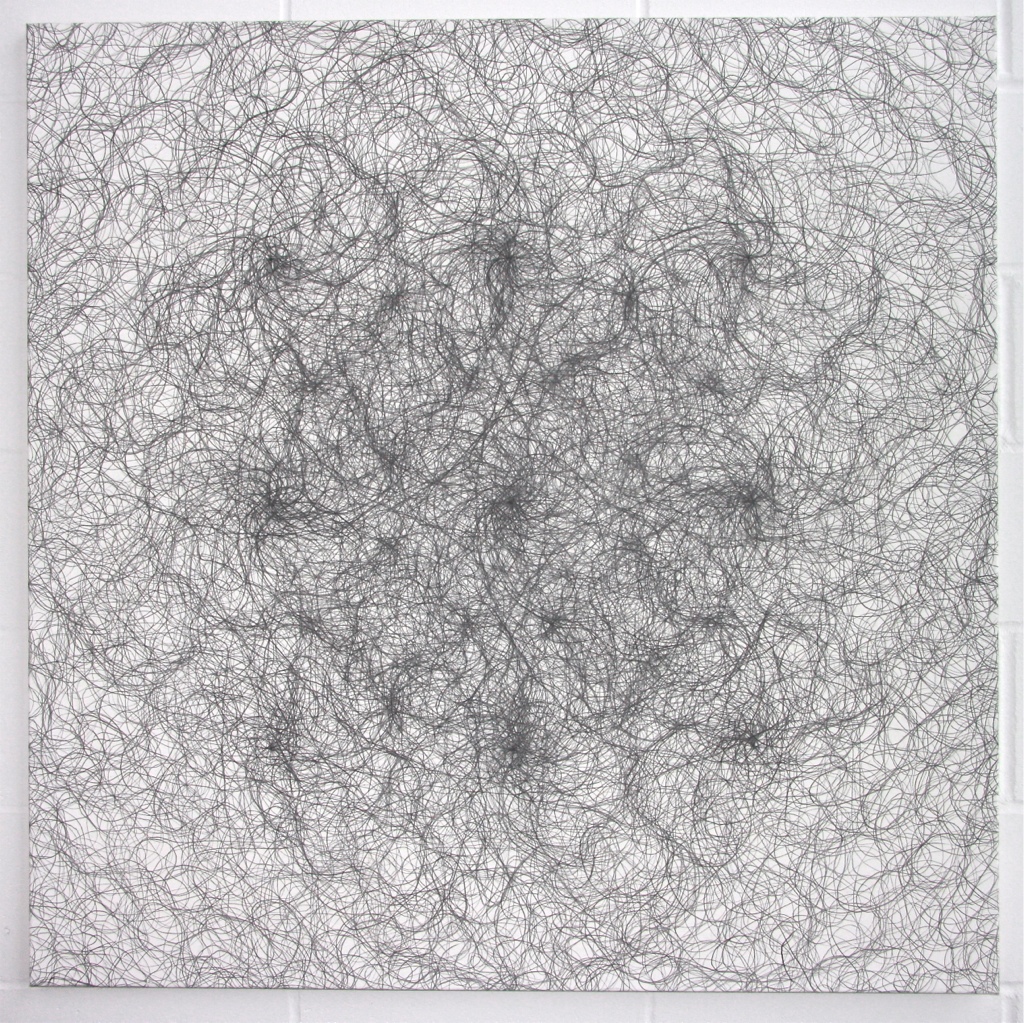 "Untitled: Sequential Oscillations in 9 Movements, No 2", graphite on canvas, 120 x 120cm.
5. What work will you be showing at TOAF ?
I intend to show a range of work this year, rather than focusing purely on the scored pieces as I did previously, in order to contextualise them with the other work I make. There will be some large abstract drawings made following a system of logic and some screen printed perspex sculptures and I am exited about exhibiting these different bodies together!
6. What was the most intelligent thing that someone said or wrote about your work?
"Gooding isn't so much concerned with the perfect plastic luxury which these machines can produce, but with what, with an obsessive perseverance, the human hand can reproduce. In an inverted emulation of the industrial and automated process, surfaces are painstakingly hand-crafted to mimic the work of machines."
Francesca Brooks writing in the Hackney Citizen, March 2013.
?7. Which artists would you most like to rip off, sorry, I mean appropriate as a critique of originality and authorship?
Justine Knowles, a hugely under-appreciated British artist!
8. What does you art cost ?
A normal life.
9. Which art work are you most proud to have created ?
"1339", (referring to the number of lines it took to make). It was a small work I sold at last years TOAF but it really succeeded in what I was trying to do with the surface quality.
10. Final question if you had $75,000 to buy some art with , what would you buy ?
I have often thought about my dream art collection, and in it you would find works by Callum Innes, Gunther Uecker, Enrico Castellani, Claude Heath and Ian Davenport.
You Can See Ben Gooding at The Other Art Fair Ambika P3 Marylebone London NW1
April 25th-28th 2013 www.theotherartfair.com
Categories
Tags