The Other Art Fair, London's leading artist-led fair, have announced details for their fourth edition opening this spring 2013. The fair will take place between 25th – 28th April 2013 at Ambika P3.
The Other Art Fair selection committee for spring 2013 includes Turner Prize nominee Yinka Shonibare MBE, art critic and prize-winning journalist Laura McLean-Ferris, and international curator and dealer Mila Askarova. The Other Art Fair has developed from a platform for London-based artists to attracting artists worldwide with applicants from France, Italy, Japan, Brazil, Puerto Rico and beyond. This international focus is expected to grow in 2013 with artists from the Middle East and Africa giving an added dimension to the already buzzing scene found at The Other Art Fair.
Ryan Stanier comments
"As this is our fourth edition of the fair, the calibre of artists is now particularly high. We are matching this standard by launching a whole new look as well as some great new features. There will be something for everyone – from 'Kids Create' to live bands playing in the bar. This year promises to be very exciting for both exhibitors and visitors."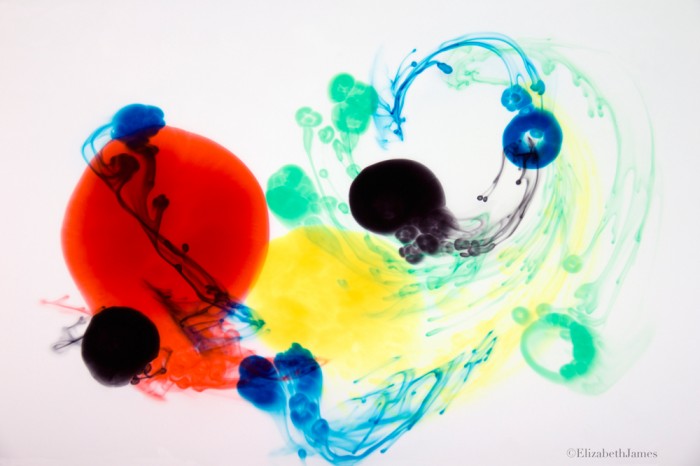 Elizabeth James Colour in Motion 0248 Photography Aluminium Di Bond Mounted 118.9×84.1cm
Features for Spring 2013 :
The Others Live
At the past three editions of The Other Art Fair, visitors have enjoyed a dynamic programme of live performance. The April fair will host an even more diverse events timetable: live acoustic sessions from London's best unsigned musicians as well as unique presentations from contemporary performers fusing video, theatre, music and visual art.
The Others Talk
Jotta will be conducting curated walks around the fair. Connecting buyer directly with artists and highlighting choice artworks, discussions will be led by Jotta and TOAF curator Dave Charlesworth.
Photo 15
Celebrating the best fifteen unrepresented photographers from the UK and beyond, this section not only suits visitors particularly interested in the genre but also highlights the importance of photography as a medium within the fair.
The Print Shop
Limited edition prints will be available to buy from selected artists. All prints under £50.
More Details: www.theotherartfair.com/
??About The Other Art Fair
The fair is unique in its approach of using a selection committee of industry experts to handpick 100 of the most exciting unrepresented artists from across the globe. Participating artists are given the opportunity to curate individual stands from which to sell their work directly to the public providing an open platform for communication between artists, buyers and art-lovers. By encouraging this direct interaction, The Other Art Fair hopes to forge lasting relationships between artists and experienced collectors and first-time buyers alike.
The fair has quickly gained a reputation as one of the best locations for collectors to find undiscovered talent who are yet to gain gallery representation.
The autumn 2012 fair saw a significant increase in sales as well as numerous artists being commissioned to create new works by commercial and private benefactors.
Categories
Tags