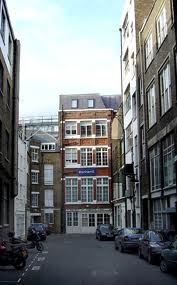 Haunch of Venison, the primary and secondary market gallery in New York owned by Christie's, will close its doors in March.
The gallery will no longer stage primary-market shows in London or New York, said Senior International Director Emilio Steinberger. He said Christie's will completely close down the gallery's New York space on West 25th Street and will use Haunch's London space, called the Yard, for private sales shows.
"The decision's been made that the company's strength is in private sales," Mr. Steinberger said, "That part of the business is growing and they wanted to combine the private sales with HOV expertise in that area to drive it further."
"Everyone who works in the gallery will be considered for going into Christie's private sales," he said, when asked about layoffs, "but there will be some people who will not come under the Christie's umbrella."
Haunch of Venison was founded in London in 2002 and purchased by the auction house in 2007. In 2011, Christie's New York moved the gallery from an exhibition space above its Rockefeller Center headquarters to Yvon Lambert's former space in Chelsea. In the past year, they've shown a number of impressive artists, Ahmed Alsoudani and Isca Greenfield-Sanders among them. The gallery's website shows them currently working with some 40 artists in a primary-market capacity.
Categories
Tags