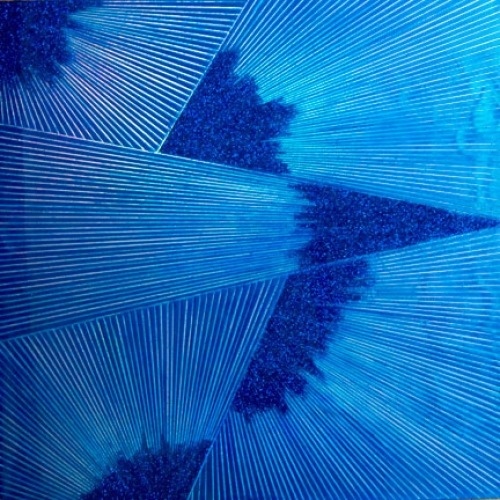 Sylvia Hommert Waterfall 2013, Pigment, beeswax, holographic paper, glitter and resin on birch panel Dimensions: 76.2 x 76.2 cm (30 x 30″)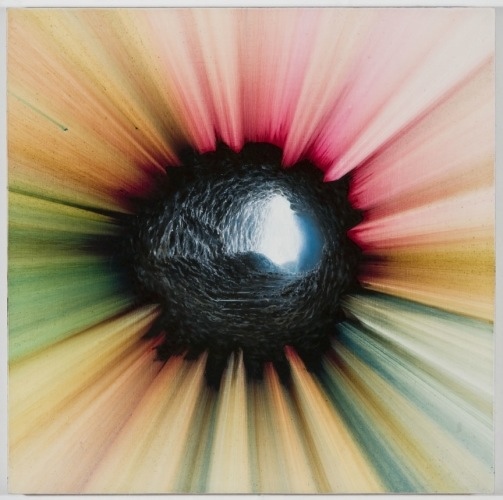 Shane Mc Adams Synthetic Landscape 54 (Recoil)2012, Ballpoint pen, oil and resin on panel Dimensions: 30.4 x 30.4 cm (12 x 12″)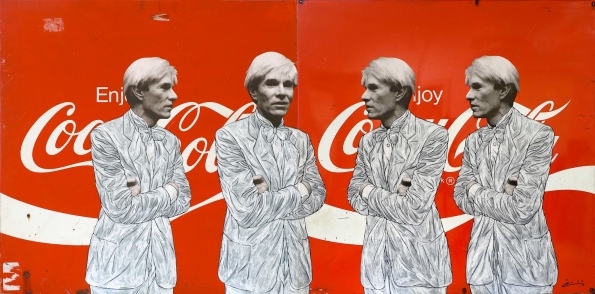 Pakpoom Silaphan Four Times Warhol on Coke 2013, Mixed media on vintage metal signs Dimensions: 130 x 242.1 cm (51.1 x 95.3″)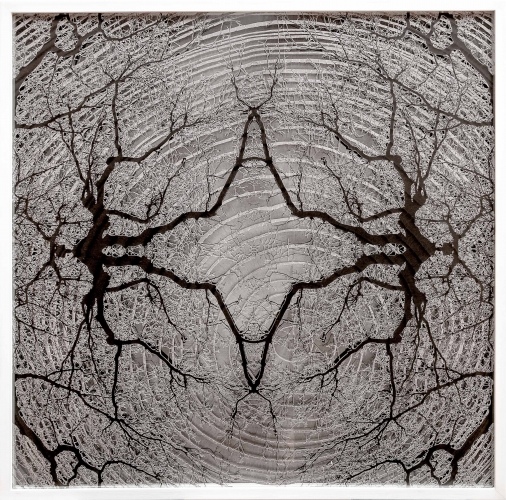 Caroline Jane Harris – Elapse 2013, Hand-cut layered pigment prints on matt paper Dimensions: 103.5 x 103.5 cm (40.7 x 40.7 x 2.7″)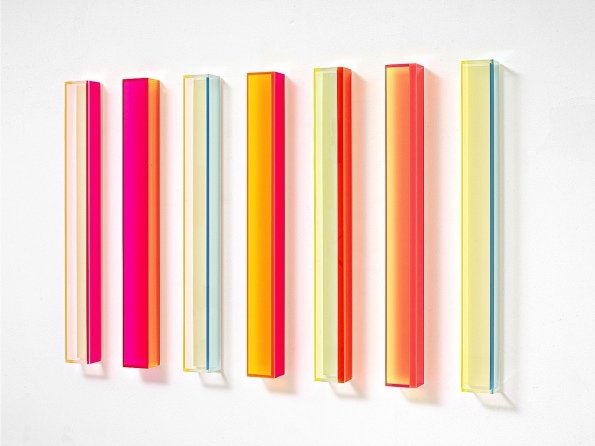 Regine Schumann Colour Mirror Chelsea Seven 2012, Acrylic and phosphorescence Dimensions: 84 x 142 x 8 cm (33 x 56 x 3″)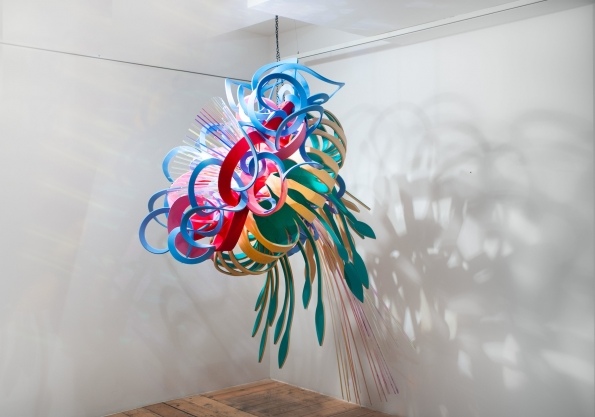 Tsia Yoshikawa 2013, Neoprene, perspex and light bulb Dimensions: 200 x 100 x 100 cm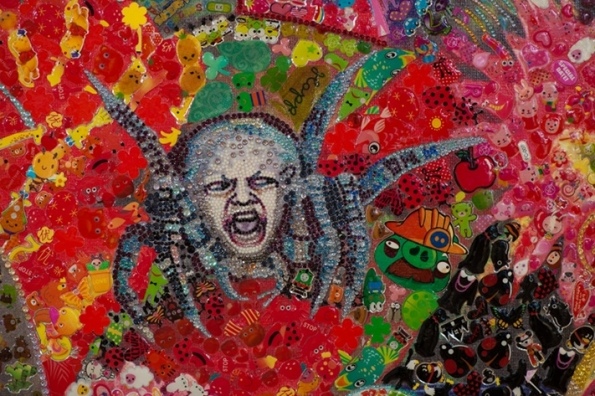 Ye Hongxing Mirage no 2 Detail
London gallery Scream has gone global, taking part recently in art fairs in Singapore and India.
This month they made their debut at India Art Fair in New Delhi, which has become a key pit-stop on the international art fair circuit since it's inception in 2008.
Jagroop Mehta, Scream's director of sales and marketing said: "We're coming very much with our eyes open. We sell mainly to international collectors and the market is no longer dominated by collectors from the West."
Since the roster of Scream artists have been expertly picked from all over the world – with Pop artist Pakpoom Silaphan from Thailand, Beijing-based Ye Hongxing, German light artist Regine Schumann, American artists Sylvia Hommert and Shane McAdams, Caroline Jane Harris, STATIC and Bruce French representing the Brit contingent, and artist duo Tsai & Yoshikawa hailing from Taiwan & Japan respectively – it makes sense to branch out to emerging art markets.
Melissa Digby-Bell, Scream's Creative Director (and Curator of the recent international group show 'The Space Between The Stars') explains that "Scream has a particular emphasis on the global nature of the current art market. We have an extensive network of national and international collectors, that have responded to the interesting group of international artists that we currently work with."
The gallery commissioned their artists to create several bespoke pieces for the art fairs. For Art Stage Singapore, Caroline Jane Harris produced two ambitious works that demonstrate her meticulous and labour-intensive skill.
Her technique involves using digitally manipulated prints of trees as her starting point, before painstakingly hand-cutting the infinite gaps between the branches and leaves. She was recently nominated for the Aesthetica art prize for her efforts.
For India Art Fair, Tsai & Yoshikawa created vibrant and fantastic light sculptures that were suspended from the ceiling. With a Masters in Mixed-media textiles and Sculpture respectively, Tsai and Yoshikawa's different creative histories richly combine in their joint practice to create an alchemy of colour and eccentric forms.
Thai artist Pakpoom Silaphan's work, who has a solo show 'Empire State' opening at Scream in late February, made an impact at India Art Fair with his portrait of Gandhi on a vintage Thai advertising sign, which was featured in the Financial Times, and his work has been described in The Independent as 'A sign of the times'.
With their global outlook and international reach, Scream and their artists look set to continue to expand into emerging art markets.
Categories
Tags