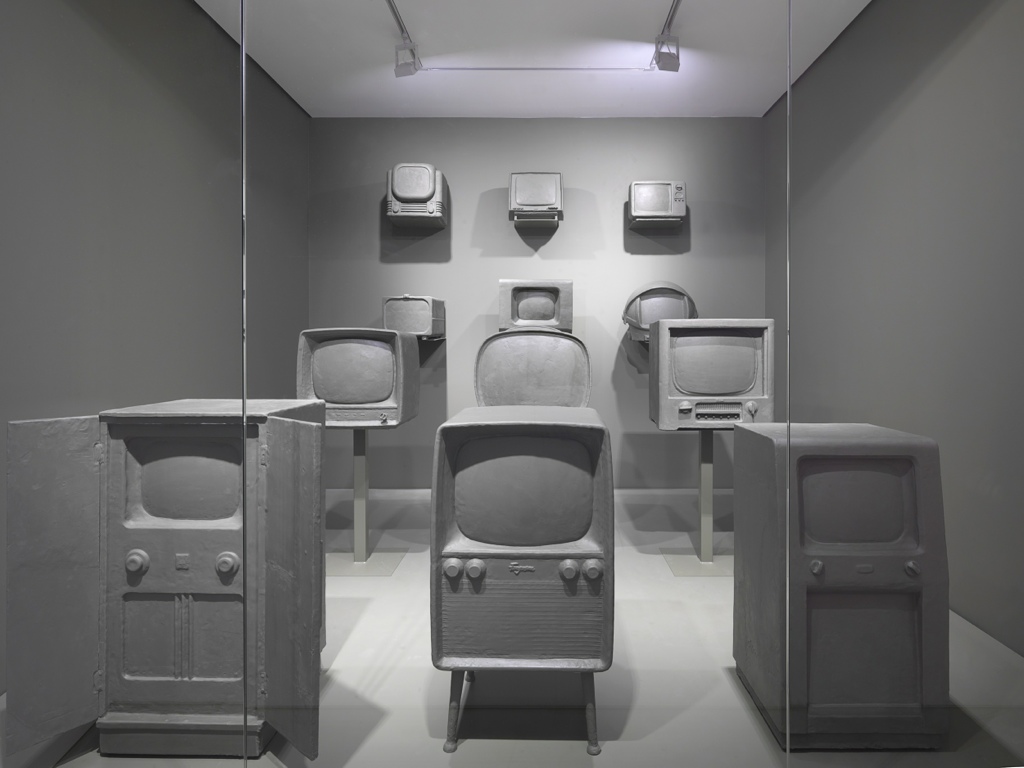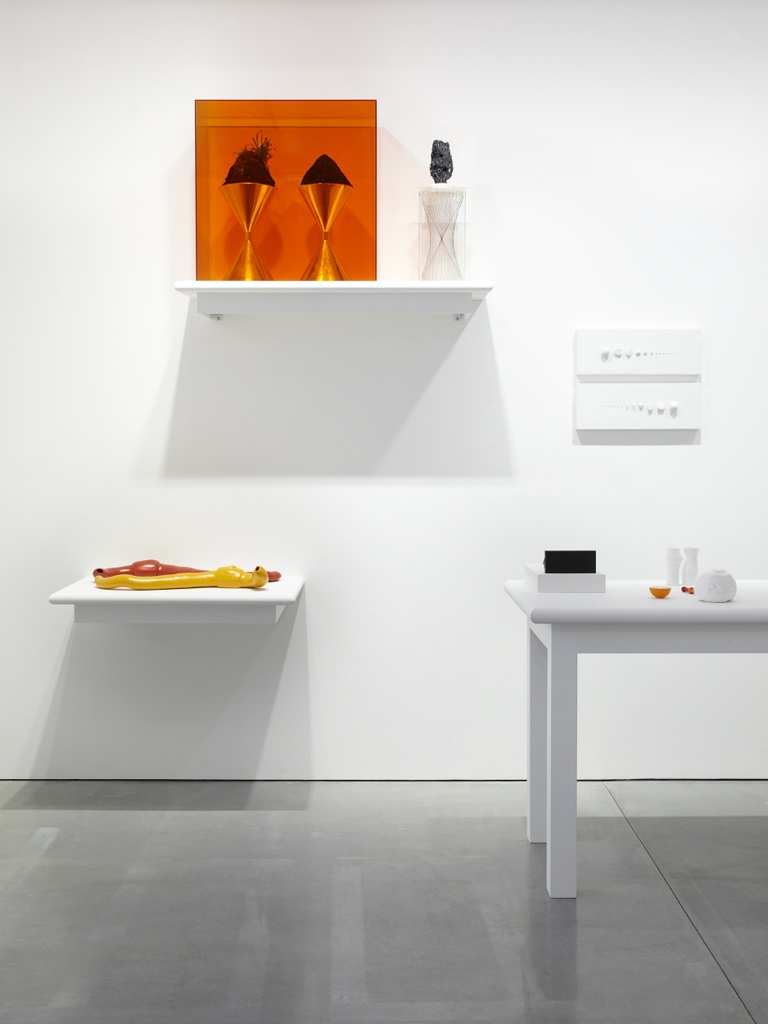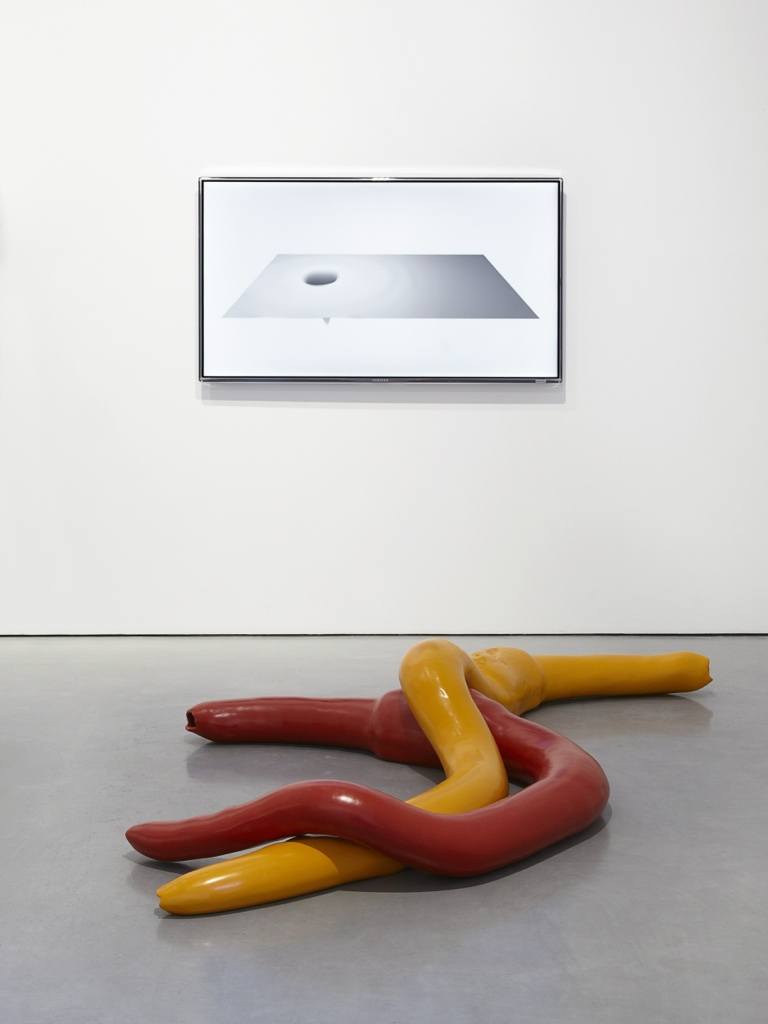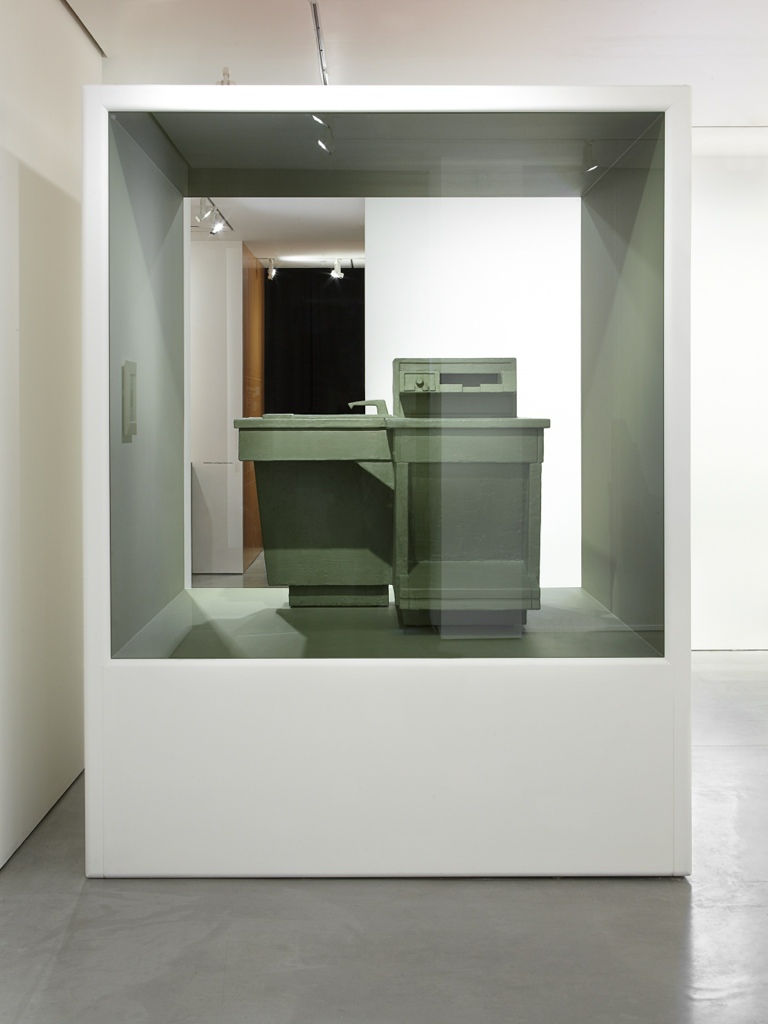 Michael Joaquin Grey Orange between orange and Orange installation view
Courtesy of the artist and Carroll / Fletcher
11th January – 16th February 2013 Caroll / Fletcher 56 – 57 Eastcastle Street London W1W 8EQ
www.carrollfletcher.com/ Exhibitions Opening Hours
Mon – Fri: 11 – 7pm Sat: 11 – 6pm
This is the first solo exhibition in the UK for American artist and inventor Michael Joaquin Grey since 1992 .
For Orange between orange and Orange, Grey has produced a group of new inter-related works that playfully transform the narratives and forms associated with the models and myths of Western science, art and spirituality into a multivalent personal cosmology and cultural map. Making the irreversible, reversible and the linear, cyclical he plays a choreographer of another logic code of sense and non-sense: a dream of causality.
So What 2012 (2005-2012) is a large-scale, unrecorded, generative film on multiple screens, a contemporary orrery in which the viewer repeatedly travels at exponentially increasing speeds from a pixel at the centre of the sun through outer space to the furthest reaches of the solar system and back again: a journey that compresses time and space to our perceptual limits. At specific way-markers in this media-saturated universe, the voices of Steve Jobs, Ella Fitzgerald, the Rolling Stones, Miles Davies, James Cameron, Marshal McLuhan, Werner Herzog and others are heard as a soundtrack reminiscent of channel surfing on an old analogue radio.
In the sculptures and prints of Morphologies (2012), a collection of televisions, cameras, radios, telephones and musical instruments – historic objects that have framed and mediated our view of the world – is distributed throughout the gallery space, embalmed and placed in orange-windowed vitrines to encourage us to take a moment to reconsider and reconstruct an archaeology of frame and form. In the computational cinema work Umwelt Belt (2012), these undifferentiated golemesque proto-forms reappear amidst a vast collection of historic objects from the cultural canon lost in space.
For Grey, how we 'play' as children develops the codes, patterns and limits of how we 'work', relate and create as adults. In this respect, the pedagogy of Kindergarten, as developed by Frederich Fröbel in the 19th century, is seen as both key to the development of 20th century modernism and as providing a template for life-long learning through direct observation, primary experience and play. In this spirit, Grey has created a Kindergarten-style sandpit filled with wooden blocks, echoing Frobel's Gifts and Occupations, modeled to the proportions of aspect ratios derived from cinema, television, computer and mobile phone screens, and the standard canvas sizes of the academy. Visitors are invited to step into the sandpit to rediscover the value of play, wonder and intuitive thinking and reconsider their relationship to machines as prostheses that have distanced us from primary experience.
Artists Page
www.carrollfletcher.com/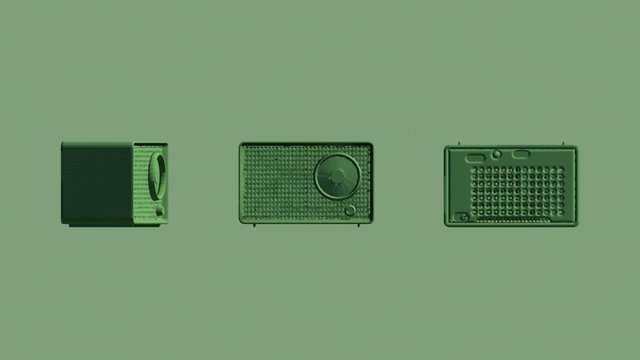 Morphologies, 2012 Digital print on paper
Categories
Tags